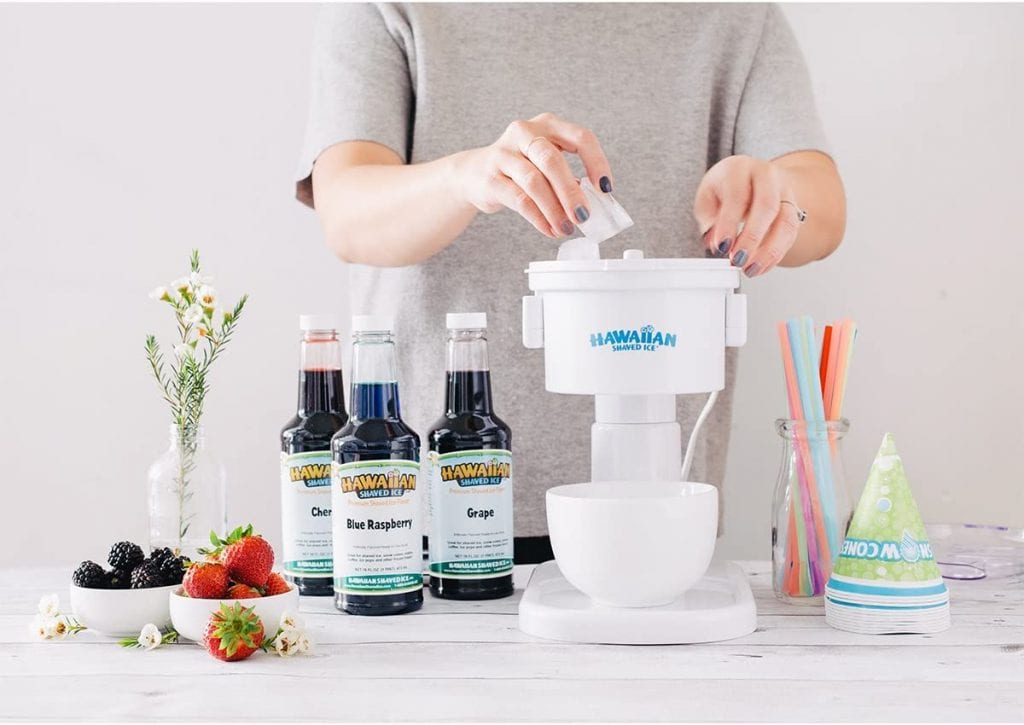 12 Must-Have Snow Cone Machines This 2022
We all know how much the summer heat makes everyone uncomfortable. But along with summer comes the tastiest icy treats, from refreshing tropical fruits to ice-cold desserts! You can debate over the differences between gelato vs ice cream while you're picking which one to treat yourselves to. But another way you can relieve the summer heat is by getting yourself an ice-cold snow cone! If going out to buy snow cones seems to defeat the purpose of staying cool, here's some food for thought: why not make your own snow cones at home, with the help of a handy snow cone machine instead?
Snow cones themselves are easy to make, but you can't just use ice on your blender to make shaved ice. For that particular task, you will need a machine that finely shaves ice, to the point that it'll easily melt in your mouth. Making your own homemade treats also allows you to customize your snow cones as well.
So take your pick from our list of the best snow cone machines, from electric to manual options in the market. Browse through this article to find out more about these ice shaving machines as well as our top picks to help you choose among these snow cone makers.
Our Best Snow Cone Machines at a Glance
12 Best Snow Cone Machines of 2022
What to Look For In a Snow Cone Machine
Given the range of available snow cone machines in the market, it's not exactly surprising if anyone would feel lost and overwhelmed with what they have to buy. After all, we have to make sure that we get our money's worth. But now you can take it easy, because we listed down factors you have to consider and look for when buying one.
Electric vs Manual
Over the years, manual ice shaving was the only way to shave ice for your ice-cold desserts. But now, it can be as easy as pressing a cap or a lid to push the ice on the blades. Electric ones definitely need less energy and attention. They're less dangerous to work on too as they have an automatic turn-off feature when it detects you lifted the lid.
However, you also need to consider how much counter space you need when buying electric ones. They're definitely bulkier than some manual snow cone machines in the market. We recommend knowing your needs before deciding which ones you need.
Capacity
When you search the market for snow cone machines, few options you'll get are commercial, party, and home use. There are snow cone machines that are more likely built for heavy-duty use that store more ice. There are also party sizes and small snow cone makers. Take into consideration what's more useful in the long run, not just what you need today.
Power and Speed
This one's dedicated to electric snow cone machines. Electric snow cone machines have varying shaving speeds. Some machines shave six pounds of ice per minute, some shave 143 pounds of ice per hour. Get a machine that's faster if you intend to use it for business or parties. Otherwise, you can get a medium-speed machine for home use.
Ease of Use
A good snow cone machine should be easy to use without hassle. For a manual machine, check if the crank handle is easy to rotate, or if it's comfortable to grip. But if you're planning to buy an electric one, look for one that's easy to assemble as well as operate.
Accessories
Most snow cone makers you can buy comes with a starter kit like cups, snow cones, straws, trays, syrups, and an ice molder. If this is your first time buying one, you definitely should get a starter kit and gift pack. This is also one way to know if you like their flavored syrups. Try one or two and judge before buying the whole bottle.
Frequently Asked Questions
What Is the Difference Between Shaved Ice and Snow Cones?
Contrary to what everyone thought, shaved ice and snow cones are actually not the same. Shaved ice is fluffy ice that melts in your mouth. The consistency is more suited for Korean shaved ice like bingsu. Meanwhile, snow cones have slightly chunkier ice than shaved ice. It doesn't melt as easily and you will get a crunch should you decide to munch on it. Most ice shavers and snow cone makers, however, have options for how fine you want your ice to turn out.

How To Use a Snow Cone Machine?
Snow cone machines are quite easy to operate despite how daunting the task sounds. You usually need a block of ice that is placed in a compartment with the blades. Turn on the machine and with enough force, push the block of ice using the lid, a crank, or a handle. Some machines require you to push harder for a finer consistency. Catch all the shaved ice in a bowl or a snow cone cup.

How To Clean a Snow Cone Machine?
Since you're using a block of ice, a gentle wipe using a non-abrasive cloth to clean the machine should be enough. Don't immerse and clean the machine with water and soap. If you happen to put in flavored ice, you can simply clean it with a mixture of vinegar and water put in a spray bottle. Spray the machine with the solution and wipe with a damp cloth.