A charcuterie board is a delectable display of appetizers that hits all the flavors. It's sweet, salty, spicy, savory, and everything in between. This vegan charcuterie board is a vegan-friendly take on a classic board of gastronomic goodness. Although plant-based, it's guaranteed to become a crowd favorite at your next party! Try serving your vegan board with sweet wines for a lip-smacking appetizer experience.
What Is a Charcuterie Board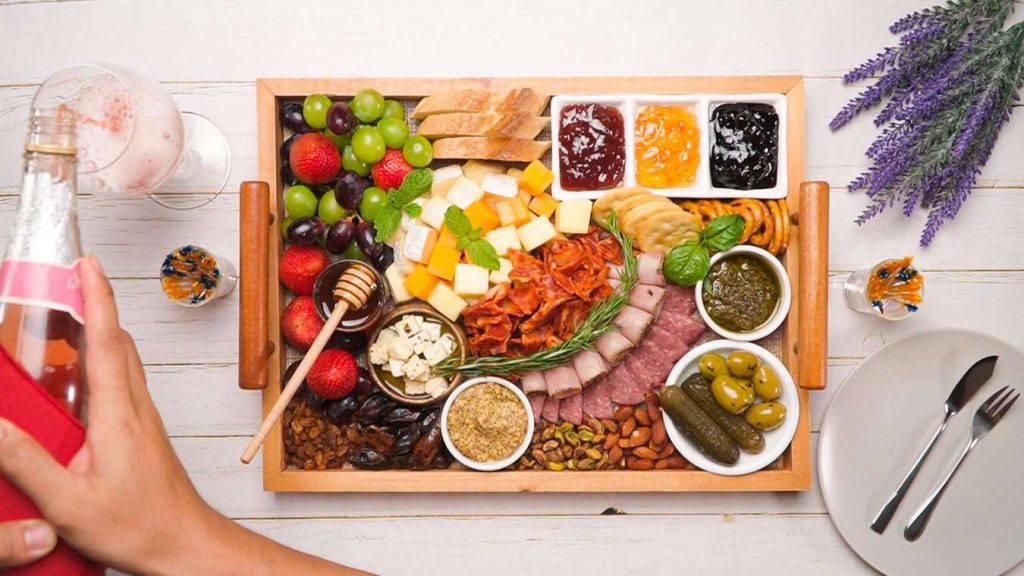 Charcuterie, pronounced as shahr-ku-tuh-ree, is a French word that actually refers to the meat portion of the platter. Specifically, cured meat. Today, charcuterie can refer to an assortment of appetizers. It contains cold cuts, cheeses, fruits, vegetables, spreads, bread or crackers, and nuts. They are also sometimes called grazing boards or cheese boards.
Assembling a charcuterie board is an art in itself where you focus on bringing contrast in texture and flavors on a single platter. A vegetarian charcuterie board is a similar concept. Except that it lets go of the meat and cheese and swaps them with vegan or non-animal substitutes.
This vegan charcuterie board recipe is just as perfect for the holidays. It's guaranteed to make even meat lovers enjoy this vegan snack board! It can be served as an appetizer or a snack along with other vegan treats like this vegan chocolate mousse.
What's in This Vegan Charcuterie Board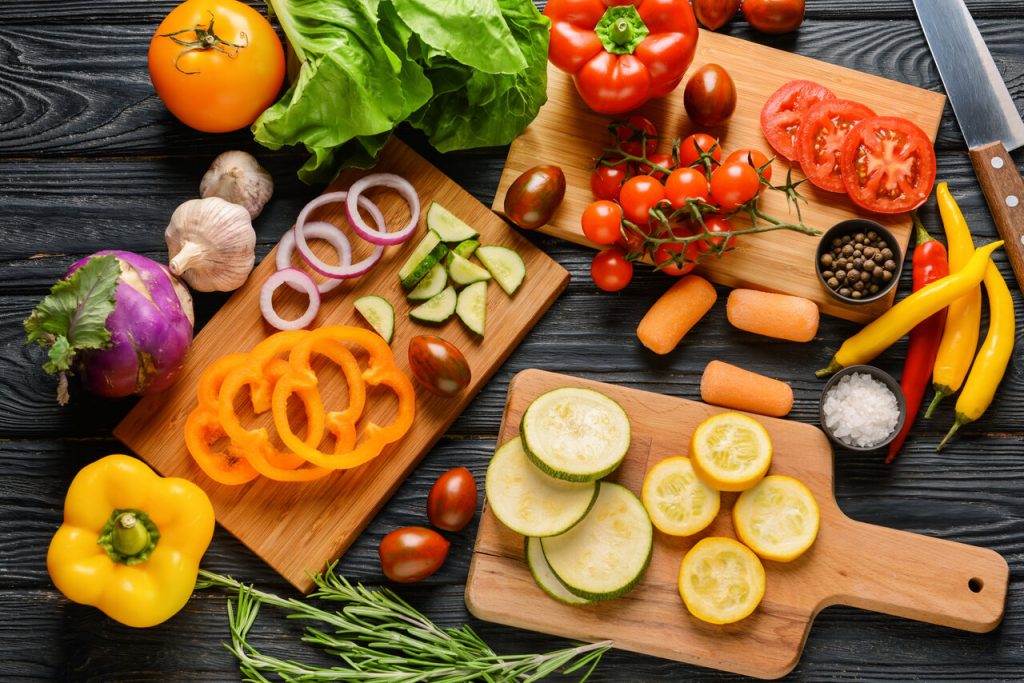 It's easy to think that removing the meat and cheese would spoil the fun of charcuterie boards. But that's hardly true! Charcuterie boards for vegans can be just as versatile and creative as their traditional counterparts — if not more.
You can add anything that best fits your vegan taste to your vegetarian snack board. What matters is that you find a balance between the ingredients. Below are the ingredients for this vegetarian charcuterie:
Meat Substitutes – Vegan meats make a fancy addition to your vegan board. This recipe calls for vegan ham. But you may use other alternatives like vegan pepperoni, vegan pastrami, and even fried tofu cubes.
Vegan Cheeses – Vegan ricotta cheese works deliciously for this board! But feel free to add some soft cheeses like vegan brie and hard cheeses like vegan gouda.
Fruits – Adding fruits to your platter balances the richness of the vegan protein. A well-constructed vegan board should feature fresh, dried, or pickled fruits. Add juicy bites of strawberries, grapes, and blueberries. Dried figs, peaches, and dates also add a delightful crunch.
Vegetables – You can also include seasonal, fresh, or pickled vegetables. Such as carrots, celery, and radishes. Bell peppers in various colors also make a colorful mix. Pickled olives, sun-dried tomatoes, and roasted chickpeas will add bite and tangy flavors to the vegan board.
Bread & Crackers – Bread is made from flour, yeast, water, oil, and salt, and is therefore vegan-friendly. Baguette and crackers were used for this recipe. Though vegan crostinis and pretzels also work brilliantly. Just be wary of those commercially-sold ones that contain dairy and eggs.
Nuts – Besides the crackers, nuts also add crunch and a variety of flavors to your meat-free board. Cashews, almonds, and pistachios work deliciously for this vegan board. But don't limit yourself to salted options. Try adding some vegan candied nuts, chocolate-coated nuts, or spiced nuts.
Dips & Sauces – A side of hummus or other vegan-friendly dips provide more ways to enjoy your vegetables and crackers. Think of vegan jams, mustard, ranch, and balsamic dips for your vegan board.
How to Make a Vegan Charcuterie Board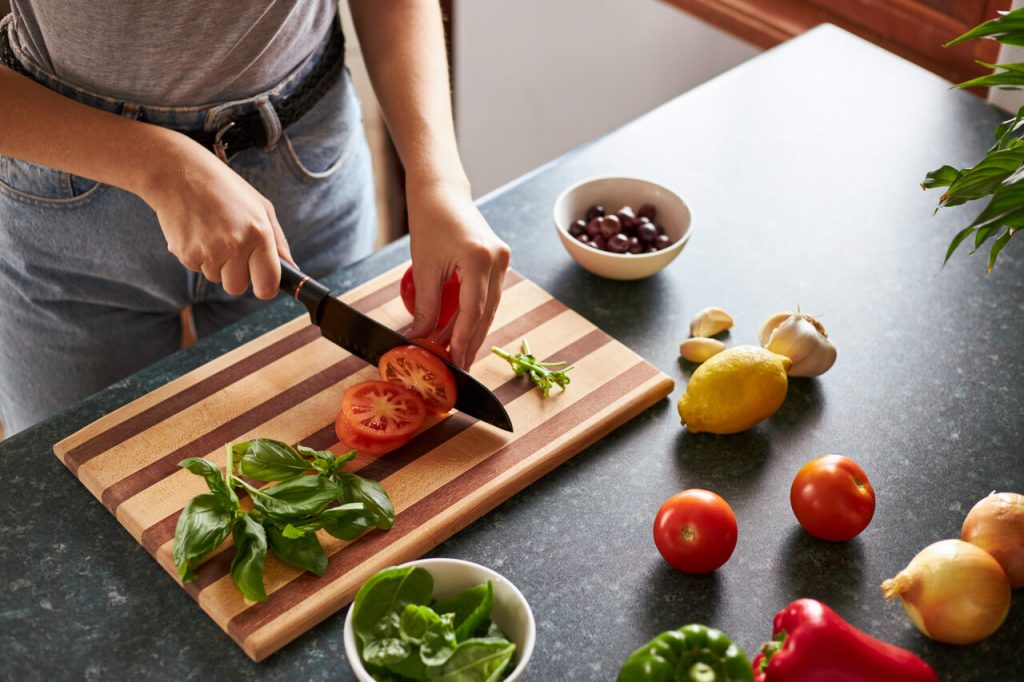 There's no standard rule on how to assemble a vegan charcuterie board. Still, here are quick instructions to make your boards look more appetizing.
Gather your ingredients. Give yourself at least an hour of prep time to ready your ingredients. This includes washing any vegetables and cutting certain ingredients into bite-sized pieces.
Start with the bigger items. This will be the vegan cheeses or vegan meat and will serve as the starring components of your vegan board. Use one or more of these components, but make sure to work in odd numbers and spread them around the board.
Use small bowls for dips and sauces. You would also want to use them for wet or smaller items like olives, nuts, or cranberries and anything that you think would get the board too messy.
Add fruits and vegetables. Arrange them around condiments or dips that go well with them. Fan them out, with one over another so that the topmost is easy to pick.
Balance the colors. Play with colors and patterns where appropriate. The key is to balance out the colors and spread them so each color isn't concentrated in a single area of the board.
Fill in the gaps. Arrange the rest of the ingredients you have to put onto your board. Bread, crackers, and the remaining nuts.
Garnish. Fresh herbs or edible flowers make a great finishing touch to your vegan charcuterie. Add sprigs of rosemary for garnish or a sprinkle of thyme around.
There you have your vegan snack board! You'll notice how there are different lines and shapes. Whereas some look planned, others look more organic. This variety gives a rustic feel to your board and also makes it visually interesting.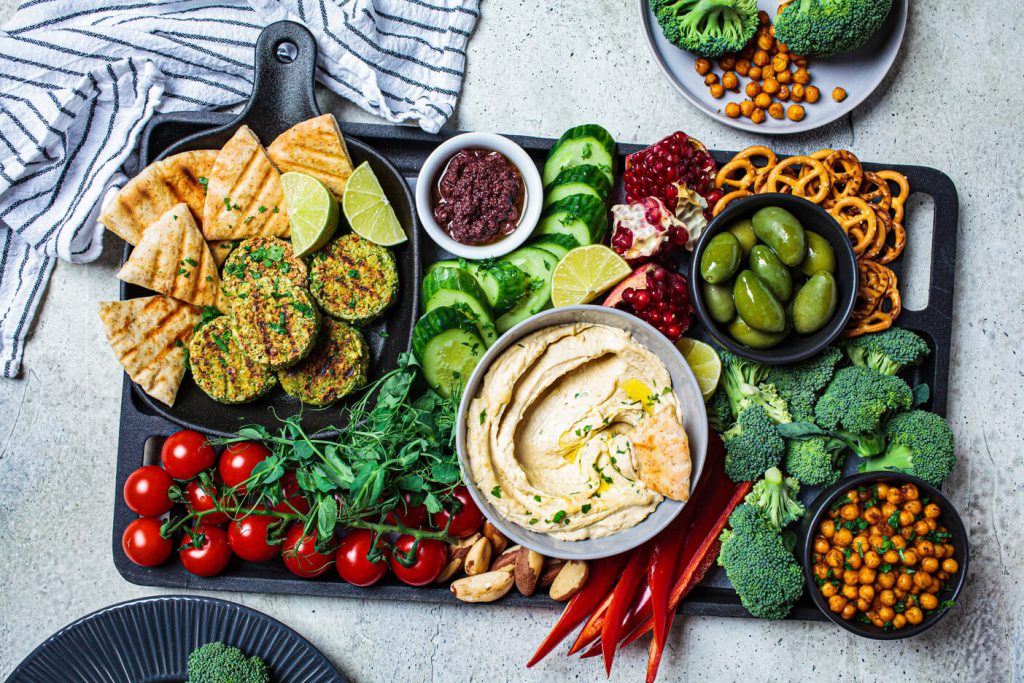 Vegan Charcuterie Board Recipe
How To Make Vegan Charcuterie Board
This vegan charcuterie board is an assortment of appetizers spread on a wooden board. Impress your guests with a variety of vegan goodies like fruits, vegetables, dips, and nuts.
Ingredients
1

cup

hummus dip

1

cup

vegan ricotta cheese

vegan ham

vegetables,

fresh, marinated, or pickled

fruits,

fresh or dried

nuts

olives

chickpeas,

roasted

baguette,

or crostini, sliced

crackers
Instructions
Prepare the vegan ricotta, roasted chickpeas, and any other dips, spreads, or snacks you are making from scratch.

If baking store-bought bread, bake for 15 minutes at 350 degrees F and then cool. Cut into thick slices.

Wash and chop any raw vegetables and fresh fruit.
To Assemble:
Prepare and clean the charcuterie board or any wooden platter.

Fill ramekins or soufflé bowls with hummus, olives, and chickpeas. Follow the

Next, add the fresh fruits and sliced vegetables to the platter. Assemble them next to the ramekin or soufflé bowls.

Then add the crackers and bread around the board.

Fill the remaining gaps with nuts and dried fruits. Serve and enjoy!
Recipe Notes
These are just suggestions for building a board. For more detailed instructions and photos, scroll up. Feel free to make any substitutes you need:
If you have a nut allergy, leave out the nuts.
For gluten-free, be sure to choose gluten-free bread and crackers.
For WFPB, use products that are oil-free and use whole wheat bread and crackers.
Nutrition
:

:

Calcium:

23mg

Calories:

149kcal

Carbohydrates:

12g

Fat:

8g

Fiber:

4g

Iron:

2mg

Monounsaturated Fat:

2g

Polyunsaturated Fat:

2g

Potassium:

140mg

Protein:

7g

Saturated Fat:

2g

Sodium:

233mg

Vitamin A:

18IU
Nutrition Disclaimer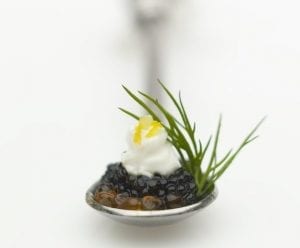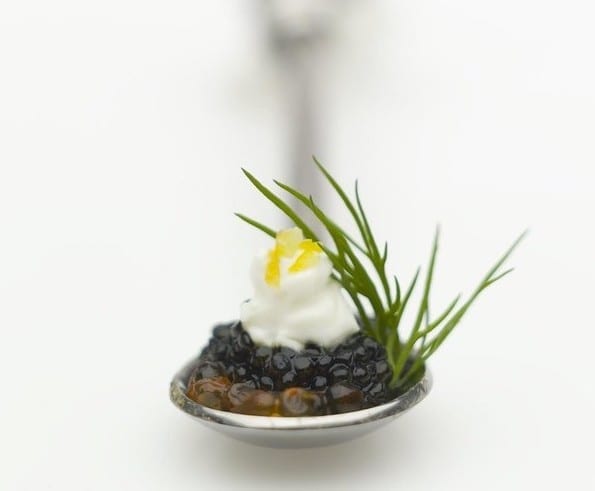 Conclusion
This vegan charcuterie board would be great for anyone on a vegan diet. It's loaded to the brim with fresh fruits, veggies, and a variety of flavors and textures for a complete gastronomic experience. Make an appetizing and aesthetic-looking serving for your dinner party!