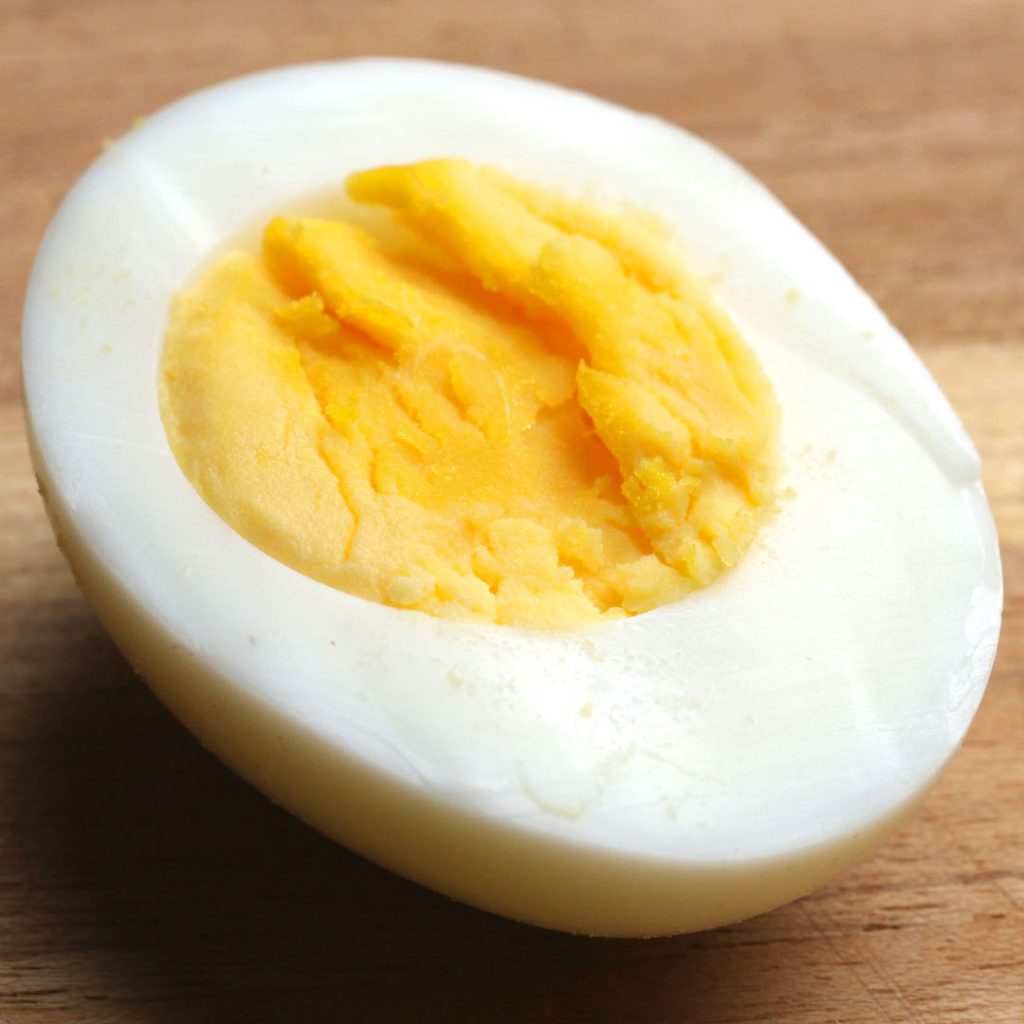 Perfect Hard-Boiled Eggs Recipe
How To Make Perfect Hard-Boiled Eggs
Here's an easy and proven method to produce the perfect hard-boiled eggs that are firm yet with tender whites and moist, creamy yolks.
Ingredients
6

eggs

water,

to cover

ice,

for ice bath
Instructions
Place eggs in a pot. Cover with cold water until the eggs are covered by about 1 inch (or 2 centimeters) of water.

Bring to a boil, uncovered. Once boiling, take off the heat.

Cover and cook for about 4 to 16 minutes depending on preference; for soft-boiled, 4 to 6 minutes while 8 to 10 minutes for medium-boiled and 12 to 16 minutes for hard-boiled. In the meantime, fill a large bowl with ice and cold water, creating an ice bath.

Once eggs reach the desired cook-time, immediately remove the eggs from the pot and place them in the ice bath. Allow eggs to cool for an out 10 to 15 minutes.

To peel, lightly tap the eggs on a flat surface, then gently roll back and forth (taking extra care with soft-boiled eggs).

Pull away the loosened shell and peel any remaining pieces. Serve as is or incorporate into your favorite recipe that requires hard-boiled eggs.
Nutrition
Calories: 

61.49kcal

Fat: 

4.09g

Saturated Fat: 

1.34g

Trans Fat: 

0.02g

Monounsaturated Fat: 

1.57g

Polyunsaturated Fat: 

0.82g

Carbohydrates: 

0.31g

Sugar: 

0.16g

Protein: 

5.40g

Cholesterol: 

159.96mg

Sodium: 

61.06mg

Calcium: 

24.08mg

Potassium: 

59.34mg

Iron: 

0.75mg

Vitamin A: 

68.80µg