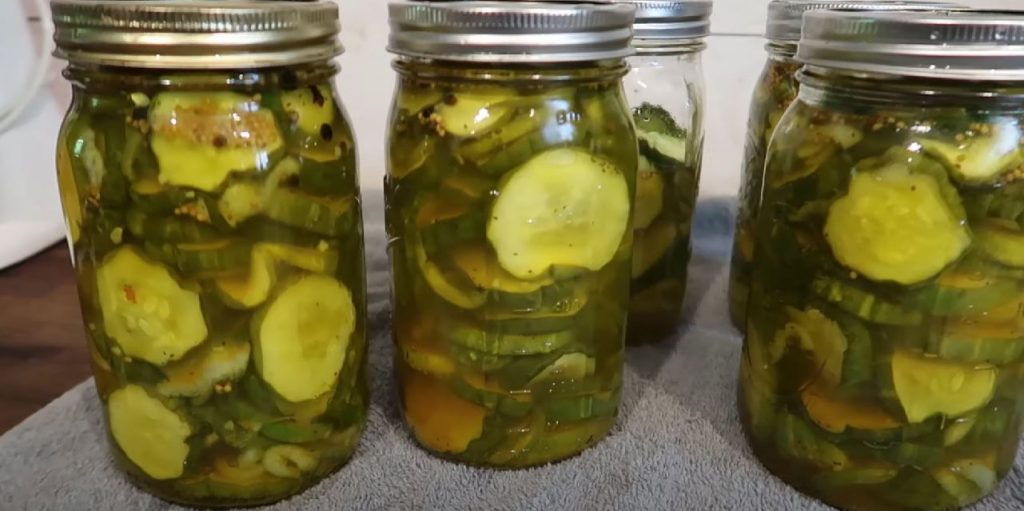 Bread and Butter Pickles Recipe
How To Make Bread and Butter Pickles
No need for canning! This easy bread and butter pickles recipe is made sweet and tangy with sugar and vinegar perfect for cheesy sandwiches and burgers.
Total:
1 day 1 hour 20 minutes
Instructions
Slice the cucumbers and onion into thin slices and place in a large bowl and toss with the salt. Cover and chill in the refrigerator for 1 hour.
Transfer the cucumbers and onions to a colander and rinse off the salt. Drain excess water from the bowl and put the cucumber and onions back in.
In a small saucepan, combine the sugar, vinegars, and spices and heat over medium-high heat until the sugar has dissolved.
Pour over the top of the sliced cucumbers and onions and allow the bowl to come to room temperature before placing it in the refrigerator for 24 hours.
Nutrition
Monounsaturated Fat: 

0.28g
Polyunsaturated Fat: 

0.21g
Topics: