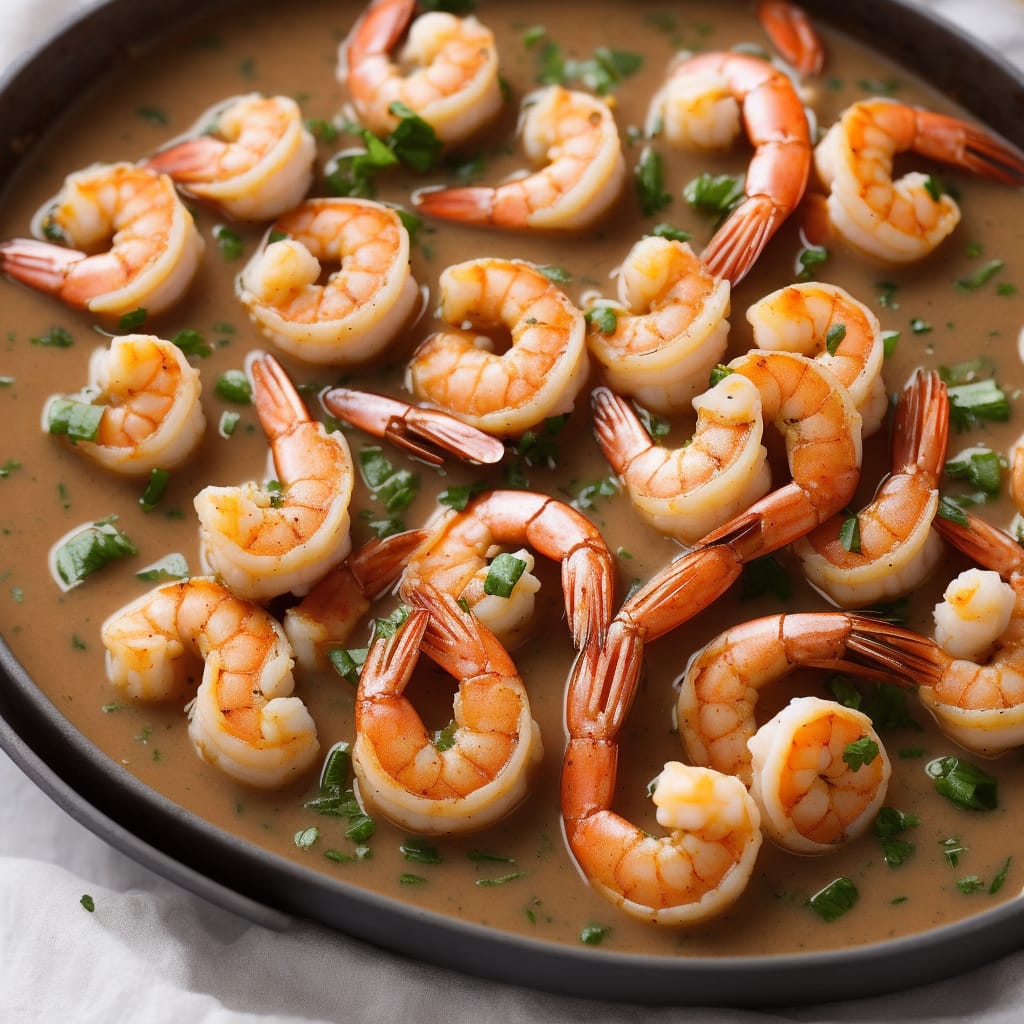 Charleston Shrimp 'n' Gravy Recipe
How To Make Charleston Shrimp 'n' Gravy Recipe
Where do you even begin with seafood? You might find yourself overwhelmed by the vast selection of seafood dishes to choose from, but fret not! Our seafood recipes are here to help you out!
Ingredients
1 lb shrimp, peeled and deveined
1/2 cup all-purpose flour
1/2 tsp salt
1/2 tsp black pepper
1/2 tsp paprika
1/4 cup vegetable oil
1/2 cup yellow onion, diced
1/2 cup green bell pepper, diced
1/2 cup celery, diced
2 cloves garlic, minced
2 cups chicken broth
1/2 cup heavy cream
2 tbsp fresh parsley, chopped
1 tbsp fresh lemon juice
1/4 tsp hot sauce (optional)
Instructions
In a shallow dish, combine flour, salt, black pepper, and paprika.

Dredge the shrimp in the flour mixture, shaking off any excess.

In a large skillet, heat vegetable oil over medium heat.

Add the shrimp and cook for 2-3 minutes per side, until golden brown. Remove shrimp from skillet and set aside.

In the same skillet, add the onion, bell pepper, celery, and garlic. Cook until the vegetables are tender, about 5 minutes.

Sprinkle the vegetables with the remaining flour mixture and stir to coat.

Gradually add the chicken broth, stirring constantly until the mixture thickens.

Reduce heat to low and stir in the heavy cream, parsley, lemon juice, and hot sauce (if using). Cook for an additional 2 minutes.

Return the shrimp to the skillet and cook for another 2 minutes, until heated through.

Serve the Charleston Shrimp 'n' Gravy over rice or with crusty bread.
Nutrition
Calories :

382kcal

Total Fat :

18g

Saturated Fat :

7g

Cholesterol :

247mg

Sodium :

1042mg

Total Carbohydrates :

19g

Dietary Fiber :

2g

Sugar :

3g

Protein :

34g