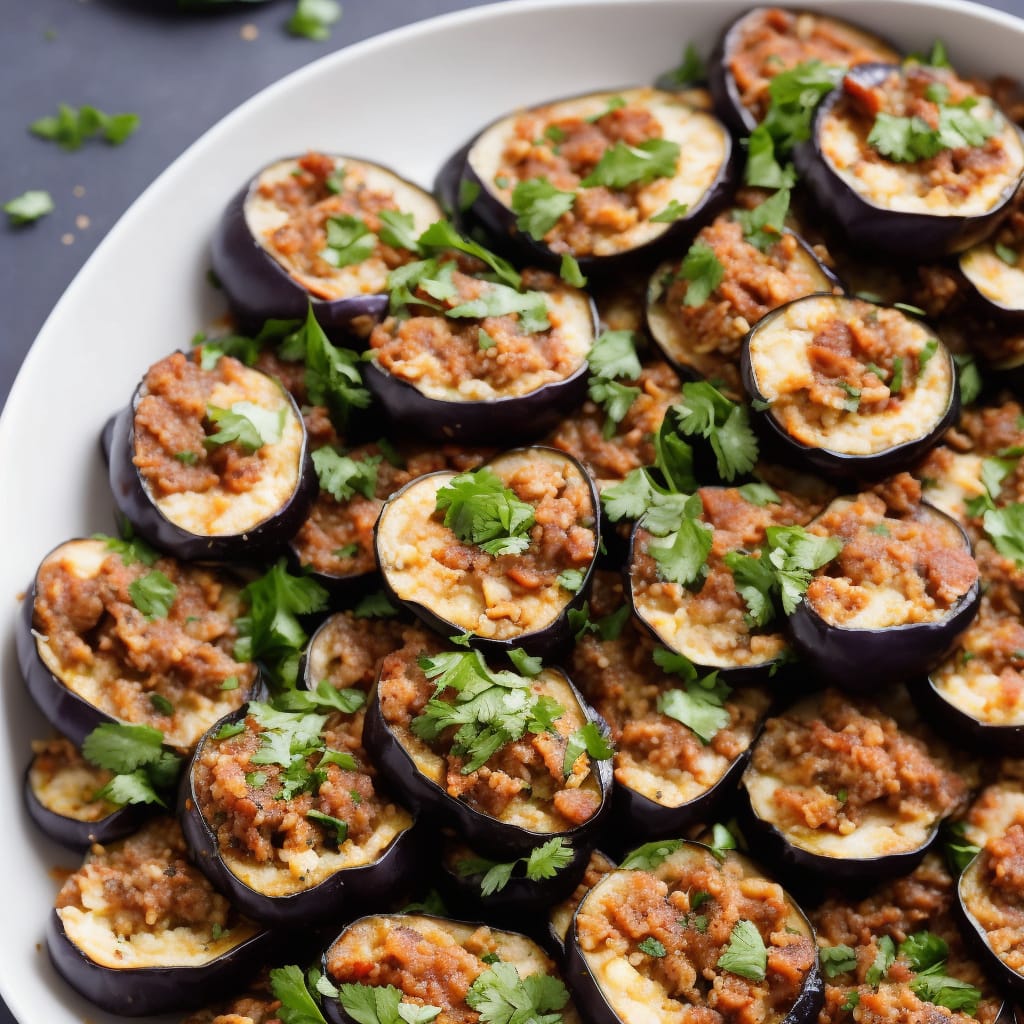 Stuffed Eggplant Recipe
How To Make Stuffed Eggplant Recipe
Eggplants are considered as versatile plants. That's because they're delicious no matter how they're cooked. Check out our easy eggplant recipes for some of the most creative eggplant dishes you can make! Different cuisines have tried either frying, roasting, or even baking these plants. Whatever the cooking method, you're sure to bring something delicious to the dinner table. Try our fool-proof eggplant recipes for your hungry tummy!
Ingredients
2 large eggplants
1 cup cooked quinoa
1/2 cup diced tomatoes
1/2 cup diced bell peppers
1/4 cup diced onions
2 cloves of garlic, minced
1/4 cup grated Parmesan cheese
2 tablespoons olive oil
1 teaspoon dried oregano
1/2 teaspoon salt
1/4 teaspoon black pepper
Instructions
Preheat the oven to 375°F (190°C) and line a baking sheet with parchment paper.

Cut the eggplants in half lengthwise and scoop out the flesh, leaving a 1/4-inch thick shell. Chop the eggplant flesh into small pieces.

Heat 1 tablespoon of olive oil in a large skillet over medium heat. Add the onions and bell peppers and cook until softened, about 5 minutes.

Add the minced garlic and chopped eggplant to the skillet and cook for another 3 minutes. Stir in the diced tomatoes, cooked quinoa, dried oregano, salt, and black pepper. Cook for an additional 2 minutes.

Spoon the filling mixture into the hollowed-out eggplant shells and place them on the prepared baking sheet. Drizzle with the remaining olive oil and sprinkle with Parmesan cheese.

Bake in the preheated oven for 30-35 minutes, or until the eggplant shells are tender and the cheese is golden brown.

Remove from the oven and let cool for a few minutes before serving.
Nutrition
Calories :

220kcal

Total Fat :

10g

Saturated Fat :

2g

Cholesterol :

5mg

Sodium :

350mg

Total Carbohydrates :

29g

Dietary Fiber :

8g

Sugar :

10g

Protein :

7g