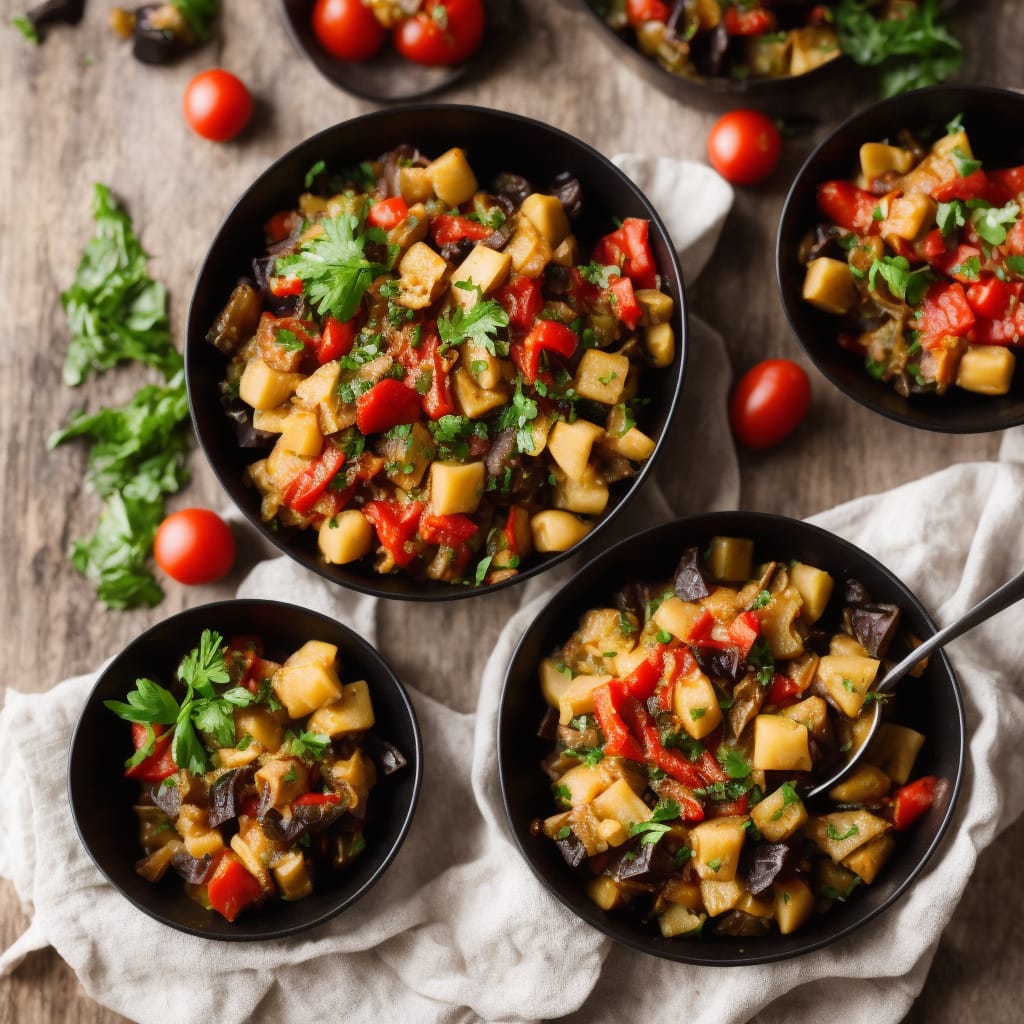 Caponata Recipe
Eggplants are considered as versatile plants. That's because they're delicious no matter how they're cooked. Check out our easy eggplant recipes for some of the most creative eggplant dishes you can make! Different cuisines have tried either frying, roasting, or even baking these plants. Whatever the cooking method, you're sure to bring something delicious to the dinner table. Try our fool-proof eggplant recipes for your hungry tummy!
Ingredients
1 large eggplant, cut into small cubes
1 onion, chopped
2 cloves of garlic, minced
1 can (14 oz) diced tomatoes
1/2 cup black olives, sliced
2 tablespoons capers
2 tablespoons red wine vinegar
1 tablespoon sugar
1/4 cup extra virgin olive oil
Salt and pepper to taste
Fresh basil leaves, for garnish
Instructions
Heat the olive oil in a large skillet over medium heat. Add the eggplant cubes and cook until softened, about 5 minutes. Remove from the skillet and set aside.

In the same skillet, add the chopped onion and minced garlic. Sauté until the onion is translucent, about 3 minutes.

Add the diced tomatoes, black olives, capers, red wine vinegar, and sugar to the skillet. Stir well to combine.

Return the cooked eggplant to the skillet and mix everything together. Season with salt and pepper to taste.

Reduce the heat to low and let the caponata simmer for about 20 minutes, stirring occasionally.

Remove from heat and let the caponata cool slightly before serving.

Garnish with fresh basil leaves and serve warm or cold.
Nutrition
Calories :

163kcal

Total Fat :

11g

Saturated Fat :

2g

Cholesterol :

0mg

Sodium :

199mg

Total Carbohydrates :

15g

Dietary Fiber :

5g

Sugar :

9g

Protein :

2g