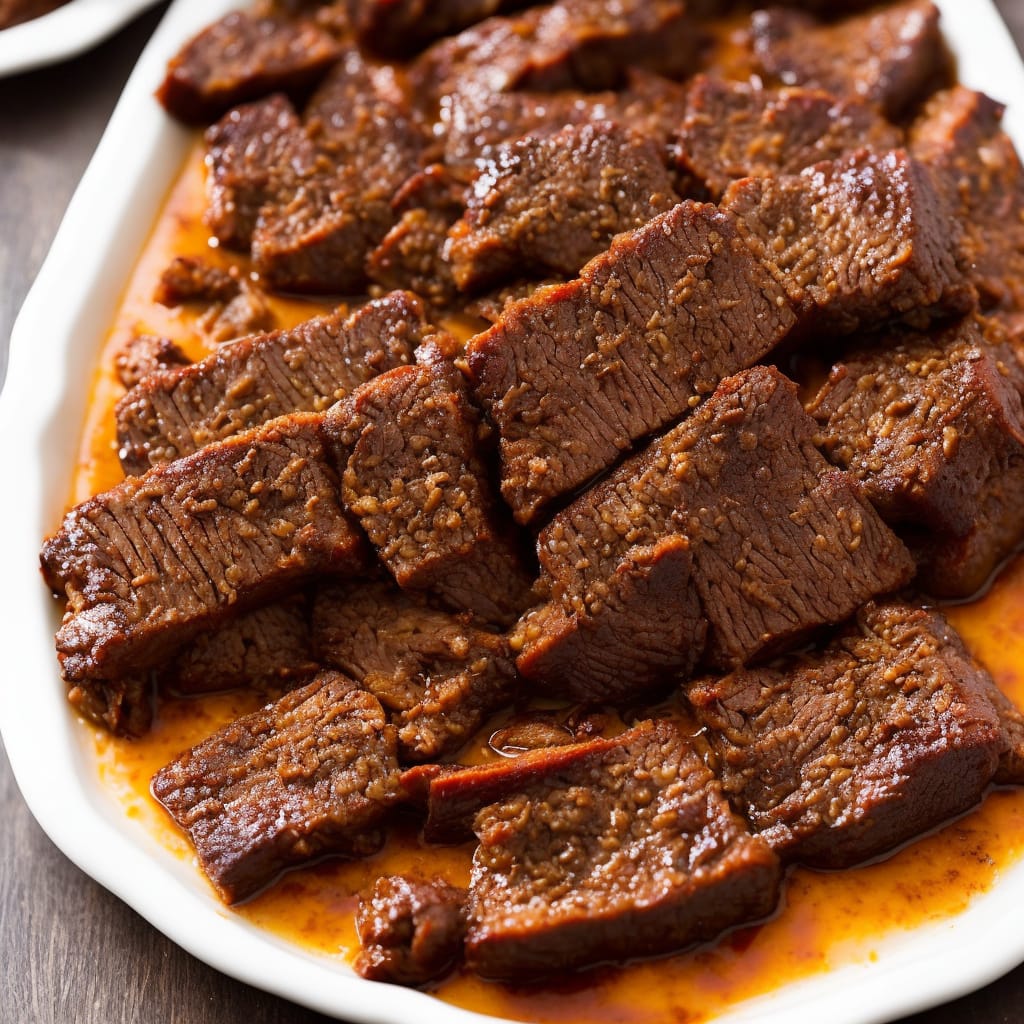 Easy Baked Beef Brisket Recipe
How To Make Easy Baked Beef Brisket Recipe
Beef chuck gets a bad reputation for being one of the chewier parts of a cattle. After all, it's taken from one of the more muscular parts of the animal: around the neck and shoulder blade. What a lot of people might not know is that this shouldn't be a problem at all! As long as you know how to handle this flavorful piece of meat correctly, you can enjoy everything that it has to offer. But of course, it also helps to have the right recipe for the job. Find the best one in this collection of beef chuck recipes!
Total:
4 hours 15 minutes
Ingredients
3 lbs beef brisket
1 tbsp paprika
1 tbsp garlic powder
1 tbsp onion powder
1 tbsp brown sugar
1 tsp salt
1 tsp black pepper
1 cup beef broth
1/2 cup barbecue sauce
Instructions
Preheat oven to 325°F (160°C).

In a small bowl, combine paprika, garlic powder, onion powder, brown sugar, salt, and black pepper to create a dry rub.

Rub the dry rub all over the beef brisket, ensuring it is evenly coated.

Place the brisket in a baking dish and pour beef broth over it. Cover the dish tightly with foil.

Bake in the preheated oven for 3 hours.

Remove the foil and brush the barbecue sauce over the brisket.

Return the uncovered brisket to the oven and continue baking for an additional 1 hour, or until the meat is tender and easily shreds with a fork.

Remove the brisket from the oven and let it rest for 10 minutes before slicing.

Serve hot, spooning any juices from the baking dish over the sliced brisket.
Nutrition
Calories :

412kcal

Total Fat :

17g

Saturated Fat :

6g

Cholesterol :

124mg

Sodium :

977mg

Total Carbohydrates :

19g

Dietary Fiber :

1g

Sugar :

15g

Protein :

41g