You can now turn the novelty ice cream, Klondike bar, into liquor shots! Hence, if you're looking for a new way to spice up your weekend house party, then this sweet yet boozy Klondike bar shot is your best bet. But if you're looking for the dessert itself, how about a bite of these mint ice cream bars?
No need to tolerate bad-tasting alcoholic shot recipes when you can make your own shooter that would satisfy your sweet tooth even as an adult. These Klondike bar shots taste creamy and chocolatey, certainly similar to your regular ice cream bar. Moreover, it has a hint of minty flavor from the Rumplemintz liquor. The Frangelico also adds sweetness and toasted hazelnut flavor to the mix. Above all, this recipe is very easy to make. It only requires four ingredients and five minutes of your time. So easily whip up creamy candy bar shots that taste like mint Klondike candy bar at home and you're guaranteed a fun and memorable night!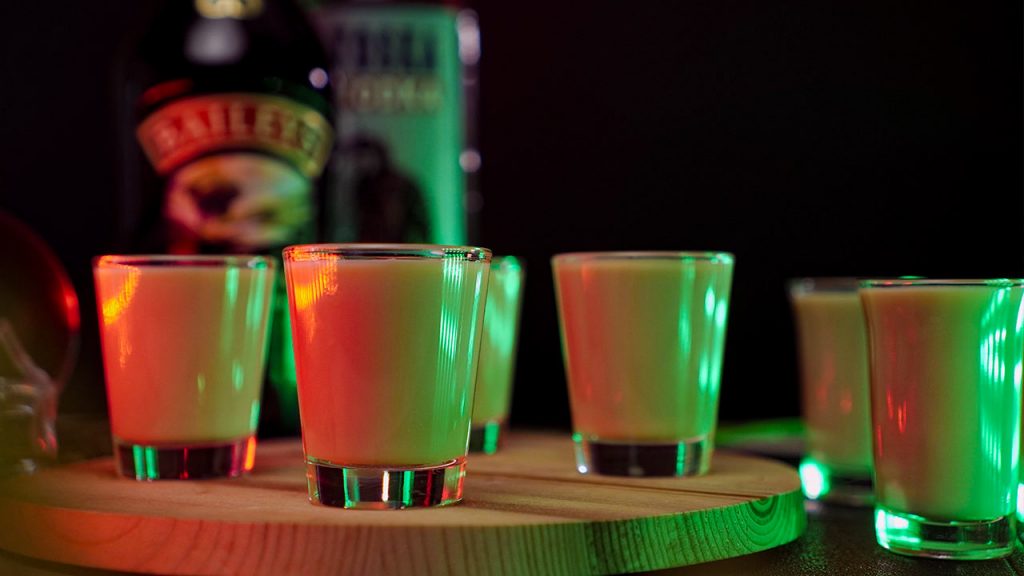 Klondike Bar Shot Recipe (Copycat)
How To Make Klondike Bar Shot
This Klondike bar shot tastes sweet and cool in your mouth. The chocolate and cream liqueurs would make you feel like you're gulping the famous ice cream bar itself.
Ingredients
4

oz

Irish cream liqueur,

(4 shots)

2

oz

hazelnut liqueur,

(2 shots) preferably Frangelico

1

part

peppermint liqueur,

Rumple Minze

¼

cup

ice,

plus more as desired
Instructions
Add all the ingredients in a shaker and shake.

Strain and pour into shot glasses. Serve.
Commonly Asked Questions
What are bar shots?
Bar shots or simply shots or "shooters," if you like, are small servings of spirits or mixed drinks. They are poured in little shot glasses that are typically consumed in a quick single gulp.
How long do liqueurs last once opened?
Liquors are considered shelf-stable; however, liqueurs last up to six months after opening. Keep cream liqueurs like Baileys Irish Cream in the fridge to extend their shelf life.

What can I use instead of Irish Cream?
If you are looking for a substitute for Baileys Irish Cream, you can mix whiskey, heavy, or whipping cream, and vanilla extract.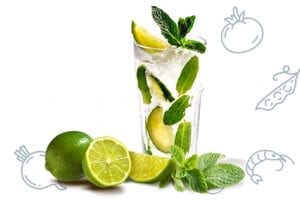 Conclusion
Have your friends over the weekend and try this Klondike bar shot. It's sweet, creamy, and boozy, perfect for a night of fun!