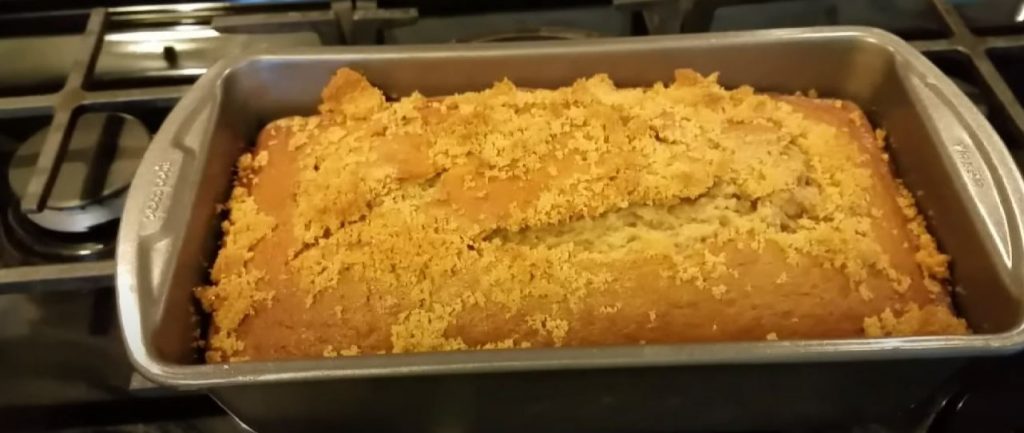 Sour Cream Banana Bread Recipe
How To Make Sour Cream Banana Bread
Every slice of this banana bread brims with the flavor of ripe bananas, cinnamon, and nutmeg. It's made soft, moist, and more flavorful with sour cream.
Instructions
Preheat oven to 350 degrees F and spray a 9×5-inch loaf pan with baking spray.
In a large bowl, stir mashed bananas, sugar, eggs, butter, vanilla, and sour cream.
Sift together flour, baking powder, baking soda, salt, cinnamon, and nutmeg.
Gently add dry ingredients to wet ingredients until just combined.
Pour into loaf pan and bake for 60 to 65 minutes, or until a toothpick comes out clean.
Nutrition
Monounsaturated Fat: 

2.57g
Polyunsaturated Fat: 

0.64g