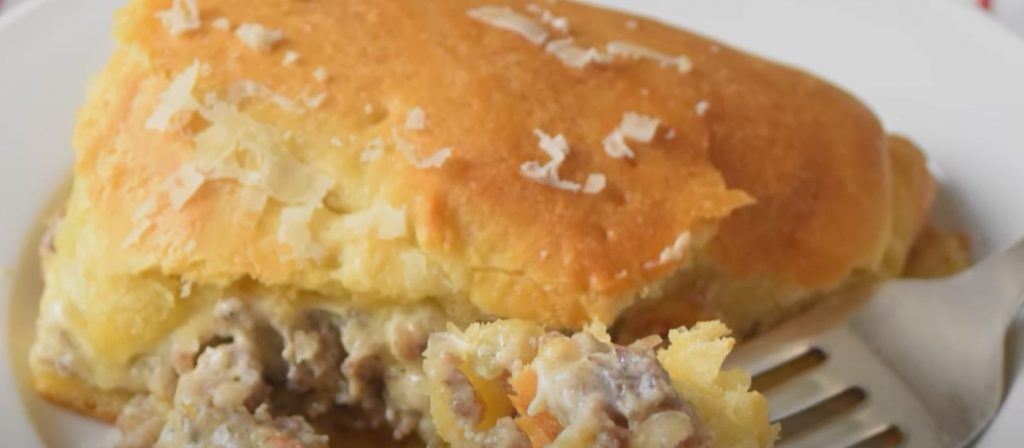 Sausage Crescent Squares Recipe
How To Make Sausage Crescent Squares
Whip up an easy, 3-ingredient breakfast with these sausage crescent squares. They're made with crumbled sausage and cream cheese in between golden crusts.
Instructions
Preheat the oven to 350 degrees Fand line a small jelly roll pan with parchment paper.
Add the pork sausage to a large skillet on medium high heat and cook until browned and crumbled, breaking it apart while cooking.
Drain the fat from the pan then add in the cream cheese and whisk it together.
Roll out the crescent dough onto the parchment paper, then pour the sausage mixture over the dough (leaving a 1-inch border uncovered).
Cover with the remaining package of crescent dough and roll the edges to seal them.
Bake for 15 to 18 minutes or until golden brown.
Nutrition
Monounsaturated Fat: 

5.67g
Polyunsaturated Fat: 

2.50g