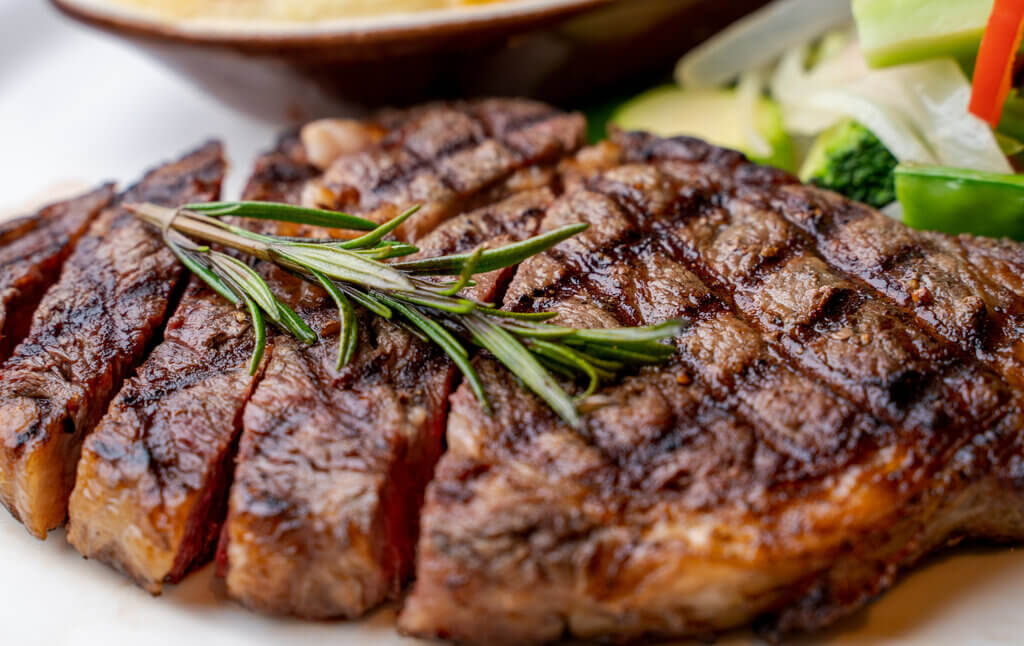 Steak Marinade Recipe
If you love serving a fancy steak dinner just like me, then you should have at least one steak marinade recipe in your cooking repertoire. That's actually one of my secrets so I can have a restaurant-worthy steak meal at home every time! And like everybody else, I also dislike the idea of whipping up an extra recipe other than what I need. Thankfully, this simple steak marinade recipe is easy-peasy. It only calls for a handful of ingredients, and takes just a few minutes to prepare.
The best way to cook steak, I think, is to marinate it first before grilling or popping it in the oven. It's a fool-proof culinary technique that ensures the steak, or any raw meat, will come out juicy and delicious. What I also love about steak marinades is they give an amazing tenderness to just about any steak cut, from strip steak to round steak. Best of all, they can tenderize even the toughest cuts of beef, such as beef sirloin, skirt steak, round steak, and flank steak. That's why whenever I want to cook grilled sirloin steak for dinner, I always soak the meat in a flavorful steak marinade first.
In this quick and easy steak marinade recipe, I used soy sauce and Worcestershire sauce to provide intense umami flavors to the meat. Of course, I did not miss out on the lemon juice. Apart from lending a zesty palate to your steak, its acidity also breaks down the fat and protein in the steak, making it tender. If you will be recreating this recipe but don't have lemon juice in your pantry, don't worry! Some steak marinade recipes also rely on vinegar for the acid. You can also use balsamic vinegar or red wine vinegar as alternatives for lemon juice.
To give my steak hints of an earthy, herbal flavor, I added a dash of Italian seasoning to my beef marinade. Meanwhile, adding olive oil to the marinade would help lock in the juiciness and the flavor. I also used black pepper for a bit of spice, but feel free to use red pepper flakes if you want your marinade extra spicy. The other ingredients needed in this recipe are also easy to find, including onion powder and minced garlic. The marinate time itself takes an hour, but the result is all worth it when you dig into your deliciously juicy steak!
With this homemade steak marinade recipe, I no longer have to visit the best steakhouse near me whenever my steak craving hits. I just have to slather my steak with this flavorful marinade to enjoy a perfectly tender steak. Since it only took me six minutes to prep and cook this marinade, I even had the time to whip up some grilled potatoes to accompany my steak dish. So, if you want to have an amazing steak night, you ought to try this recipe!
How To Make Steak Marinade
Elevate your steak dinner with this easy steak marinade recipe. It won't only bring out the best flavors in your favorite ribeye or filet mignon, but also tenderize tough cuts like top sirloin and flank steak!
Ingredients
⅓

cup

soy sauce

¼

cup

lemon juice

½

cup

olive oil

¼

cup

Worcestershire sauce

2

tsp

garlic,

minced

1

tbsp

Italian Seasoning

1

tsp

black pepper

½

tsp

salt

½

tsp

onion powder
Instructions
Place all the ingredients in a bowl or in a resealable gallon-sized freezer bag. Mix to combine.

Add steaks to the marinade. Marinate for at least 1 hour or up to 24 hours. Cook steak as desired.
Recipe Notes
You can also incorporate sweeteners like

brown sugar

into your marinade.

If you don't have lemon juice or lime juice, other acidic ingredients such as

red wine

and yogurt might work as well.

It is best to marinate your steak in the fridge. Dangerous bacteria quickly grow if you marinate at

room temperature

.

To make sure all sides of the steak are evenly coated with the marinade, try to turn the meat over while marinating.
Nutrition
Calories: 

182.33kcal

Fat: 

18.16g

Saturated Fat: 

2.52g

Monounsaturated Fat: 

13.15g

Polyunsaturated Fat: 

1.95g

Carbohydrates: 

4.69g

Fiber: 

0.48g

Sugar: 

1.50g

Protein: 

1.36g

Sodium: 

891.58mg

Calcium: 

30.83mg

Potassium: 

179.74mg

Iron: 

1.55mg

Vitamin A: 

1.56µg

Vitamin C: 

5.99mg