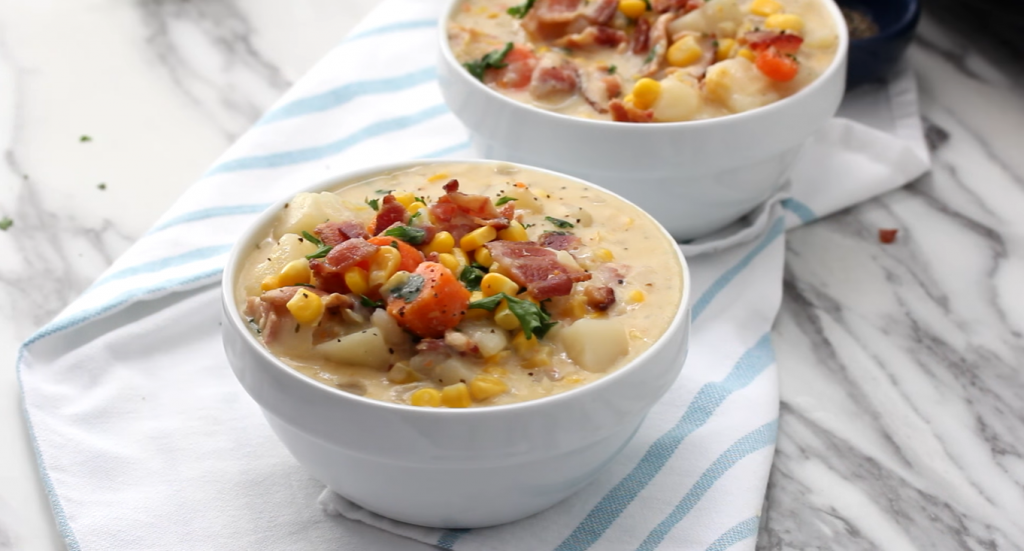 Slow Cooker Creamy Bacon Corn Chowder Recipe
How To Make Slow Cooker Creamy Bacon Corn Chowder
Complete every meal with a bowl of this creamy and flavorful corn chowder. It has a hint of sweet and salty taste from the bacon and vegetables.
Total:
5 hours 15 minutes
Instructions
Place everything except for the evaporated milk, cornstarch and butter or margarine into the slow cooker.
Add just enough water or chicken stock to cover the ingredients.
Cook on High 5 hours or Low 7 to 8 hours until vegetables are softened.
Combine cornstarch and evaporated milk. Stir into slow cooker along with butter 30 minutes before serving,
Taste and adjust seasoning with salt and pepper to taste.
Nutrition
Monounsaturated Fat: 

8.33g
Polyunsaturated Fat: 

3.03g