Pressure Cooker Chicken and Dumplings Recipe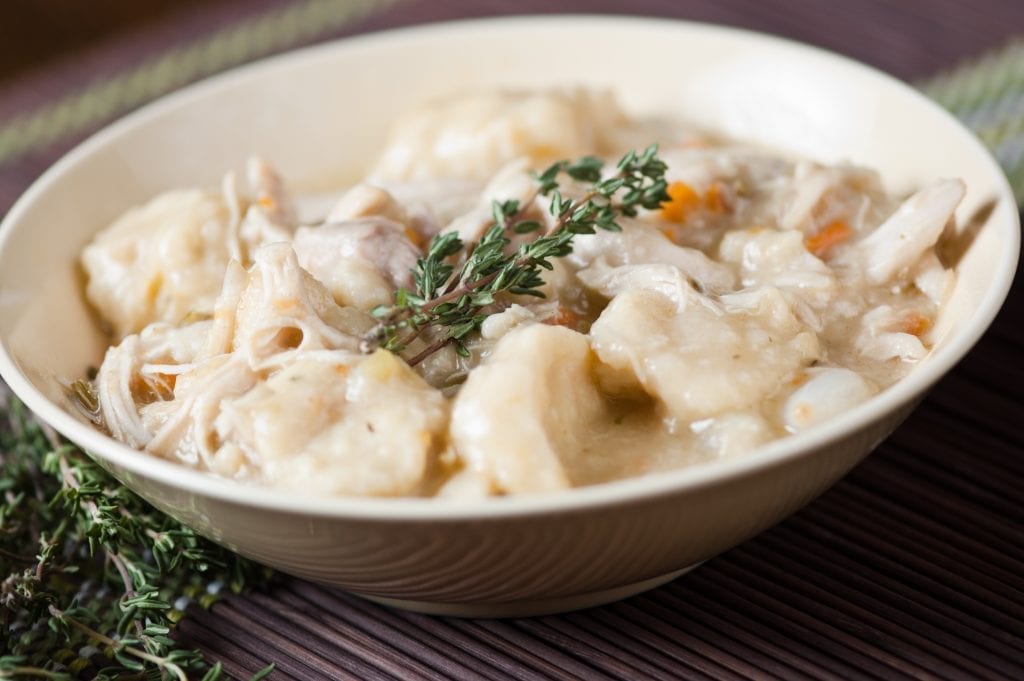 Chicken and dumplings is a soup dish that is made by cooking a chicken in water, added with spices, herbs, vegetables, and topped by boiling some homemade dough in the chicken broth. The result is a flavorful and nourishing soup! Popularly known as comfort food in the South and the Midwest United States, the dish also has its roots as a French Canadian meal. 
If you are searching for the easiest and most reliable chicken and dumplings recipe, here you have it! In just 30 minutes, you can easily prepare the dumplings from scratch that's boiled in scrumptious chicken soup! There is also a Hungarian alternative, the Farina dumpling soup recipe, which uses wheat cereal to make the dumplings. We assure you, it's equally delicious!
Moreover, they are among the most comforting and delicious meals that you can make in just less than an hour! Using your pressure cooker, you can make this dish easily and quickly, which is perfect if you want a nutritious and satisfying meal but don't have enough time to prepare.
How To Make Pressure Cooker Chicken and Dumplings
Make your favorite healthy and flavorful stew that can satisfy both your belly and tastebuds with just your pressure cooker!
Ingredients
For Broth:
2

lbs

chicken breasts

boneless and skinless

1

onion

diced

4

carrots

peeled and diced

3

stalks celery

sliced

¾

cup

chicken stock

3

sprigs thyme

1

tsp

salt

1

tsp

pepper
For Dumplings:
2

eggs

⅔

cup

skim milk

1

tsp

salt

1

tbsp

baking powder

2

cups

flour
Instructions
In the pressure cooker, combine the chicken, vegetables, stock, salt, pepper, and herbs. Lock the lid, and cook on low pressure for 15 minutes.

After 15 minutes, quickly release the pressure and unlock the lid. Remove the chicken and wrap it tightly in foil. Set aside.

To make the dumplings, combine milk, salt, baking powder, and eggs in a large bowl. Whisk it until it bubbles.

Add 1 cup of flour and whisk it until combined. Add remaining flour, and stir using a spoon until it becomes a mass of dough.

Bring the chicken broth in the pressure cooker to a boil, and gently drop tablespoon-sized pieces of dough into the broth. You can do this by using a spoon, or by hand-rolling small servings by hand.

Once all the pieces have been added, lock the lid and bring to high pressure over high heat.

Lower the heat so that the pressure level will stabilize. Cook for 5 minutes.

After 5 minutes, release the pressure quickly and keep under low heat.

Shred and add the chicken to the mix. Serve while hot! 
Nutrition
Calcium:

144mg

Calories:

294kcal

Carbohydrates:

31g

Cholesterol:

115mg

Fat:

5g

Fiber:

2g

Iron:

2mg

Potassium:

641mg

Protein:

30g

Saturated Fat:

1g

Sodium:

952mg

Sugar:

4g

Vitamin A:

5271IU

Vitamin C:

5mg
Commonly Asked Questions
How do you determine when dumplings are cooked well?
To test, run a toothpick or a skewer through a dumpling. If it comes out clean, then it's cooked well.

Is chicken and dumplings supposed to be soupy?
When you let the dumplings cook through, the flour in the dumplings will help to thicken the soup. So avoid adding thickening ingredients like cornstarch or else your chicken and dumplings will become too thick.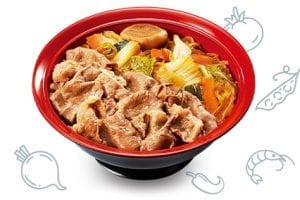 Conclusion
This chicken and dumplings recipe will surely satisfy both your appetite and healthy food needs! If you're looking for a tasty soup that can be done in less than an hour, then this recipe is perfect for your meal plans!
Related Pressure Cooker Recipes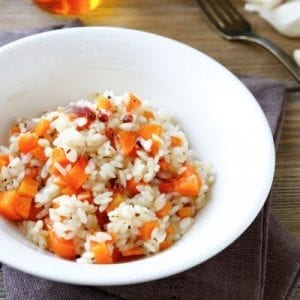 Main Dish
Total
15

mins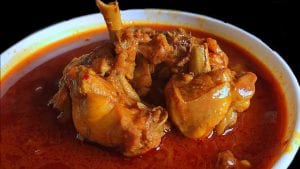 Chicken
Total
20

mins