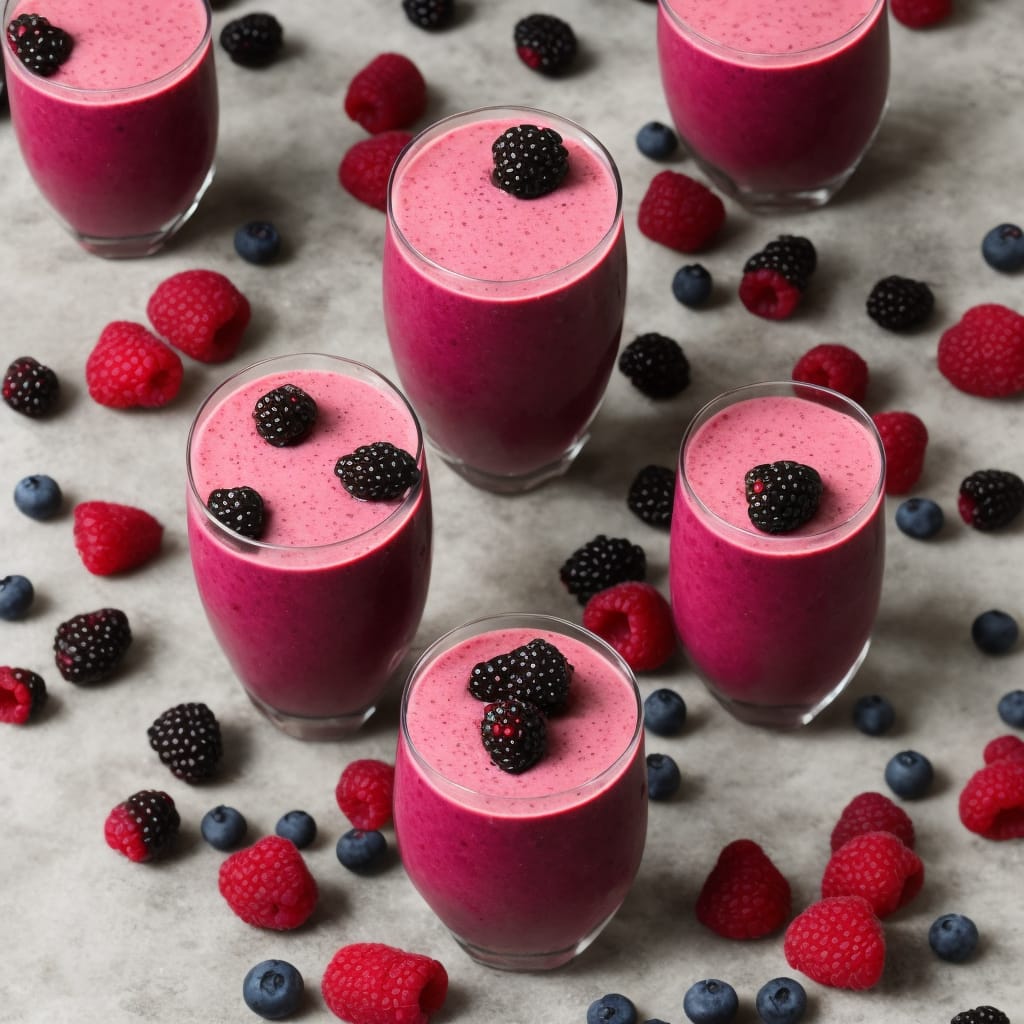 Raspberry Blackberry Smoothie Recipe
How To Make Raspberry Blackberry Smoothie Recipe
What better way to refresh yourself during the summer than with these fresh fruit smoothie recipes? You can make smoothies with any fruit you have at home: be it strawberries, mango, banana, or blueberry—whichever you fancy! And if you get tired of those, you can mix in other fruits like kiwi, banana, or cherries. Don't know where to start? Check our smoothie recipes and get a healthy dose of refreshingly healthy drinks.
Ingredients
2 cups fresh raspberries
1 cup fresh blackberries
1 banana, sliced
1 cup Greek yogurt
1 cup almond milk
1 tbsp honey
Ice cubes
Instructions
In a blender, combine the raspberries, blackberries, banana, Greek yogurt, almond milk, and honey.

Blend until smooth and creamy.

Add ice cubes and blend again until the desired consistency is reached.

Pour into glasses and serve chilled.