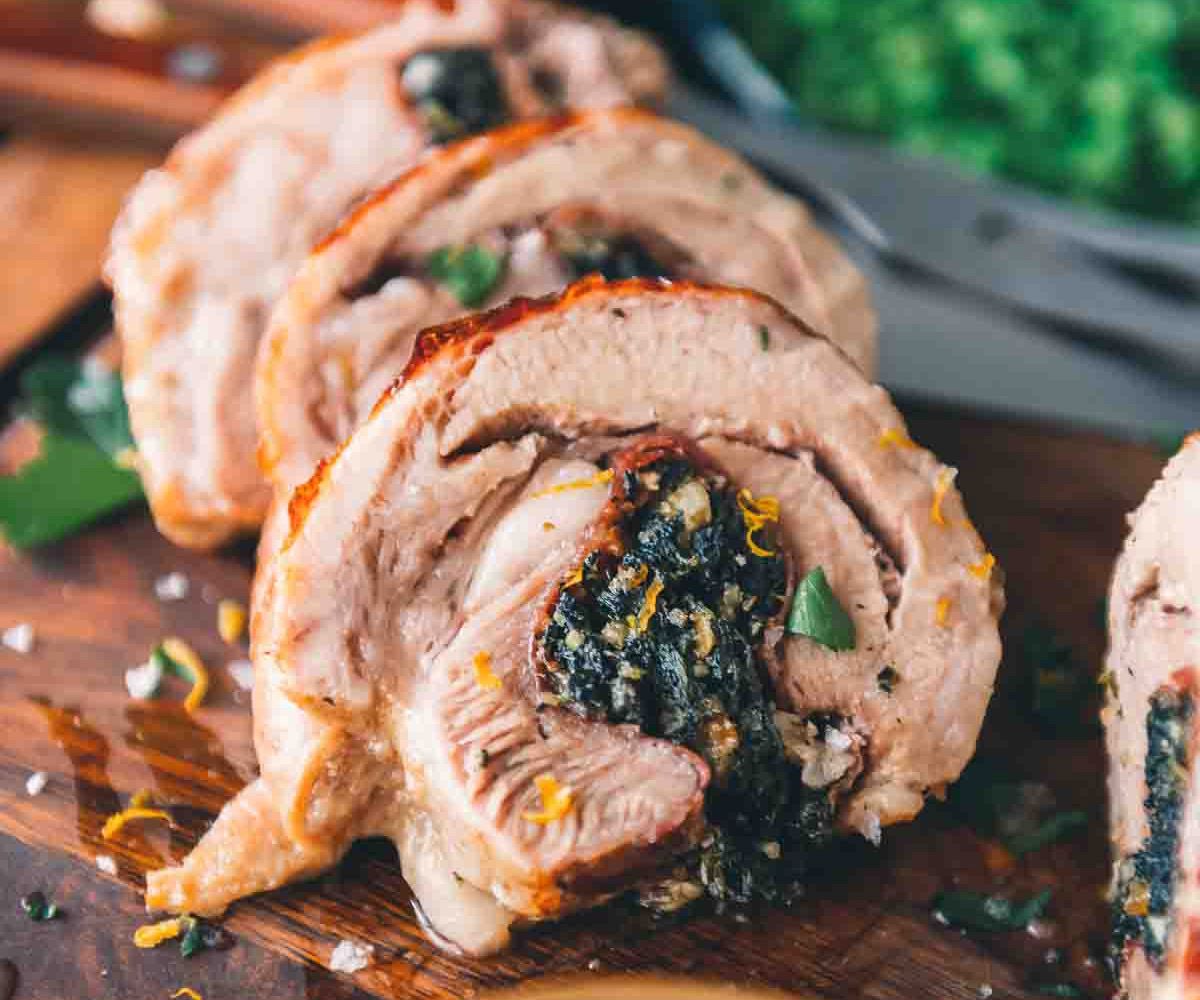 Stuffed Breast of Veal Recipe
How To Make Stuffed Breast of Veal
Veal is a type of meat that is harvested from younger cattle. It tastes similar to beef, but with a milder and more supple overall flavor and texture. For centuries, European people have enjoyed everything that this cattle meat has to offer. And now you can, too! Simply explore this selection to learn timeless veal recipes. In no time, you'll be able to treat your loved ones to gourmet dishes like scrumptious saltimbocca, creamy piccata, hearty osso bucco, and more.
Total:
2 hours 20 minutes
Ingredients
2 pounds veal breast, boneless
1 cup bread crumbs
1/2 cup grated Parmesan cheese
1/4 cup chopped fresh parsley
2 cloves garlic, minced
1/2 cup diced onion
2 tablespoons olive oil
Salt and pepper, to taste
1 cup chicken broth
1/2 cup dry white wine
Instructions
Preheat the oven to 350°F (175°C).

In a mixing bowl, combine bread crumbs, Parmesan cheese, parsley, garlic, and onion. Mix well.

Lay the veal breast flat and season with salt and pepper on both sides.

Spread the bread crumb mixture evenly over one side of the veal breast.

Roll up the veal breast tightly, starting from one end. Secure the roll with kitchen twine.

Heat olive oil in a large skillet over medium heat. Brown the rolled veal breast on all sides.

Transfer the browned veal breast to a baking dish. Pour in the chicken broth and white wine.

Cover the baking dish with foil and place it in the preheated oven.

Bake for about 2 hours, or until the veal is tender and cooked through.

Remove the veal from the oven and let it rest for a few minutes before slicing.

Remove the kitchen twine and slice the veal breast into thick slices.

Serve hot and enjoy!
Nutrition
Calories :

420kcal

Total Fat :

14g

Saturated Fat :

5g

Cholesterol :

120mg

Sodium :

850mg

Total Carbohydrates :

18g

Dietary Fiber :

1g

Sugar :

2g

Protein :

53g