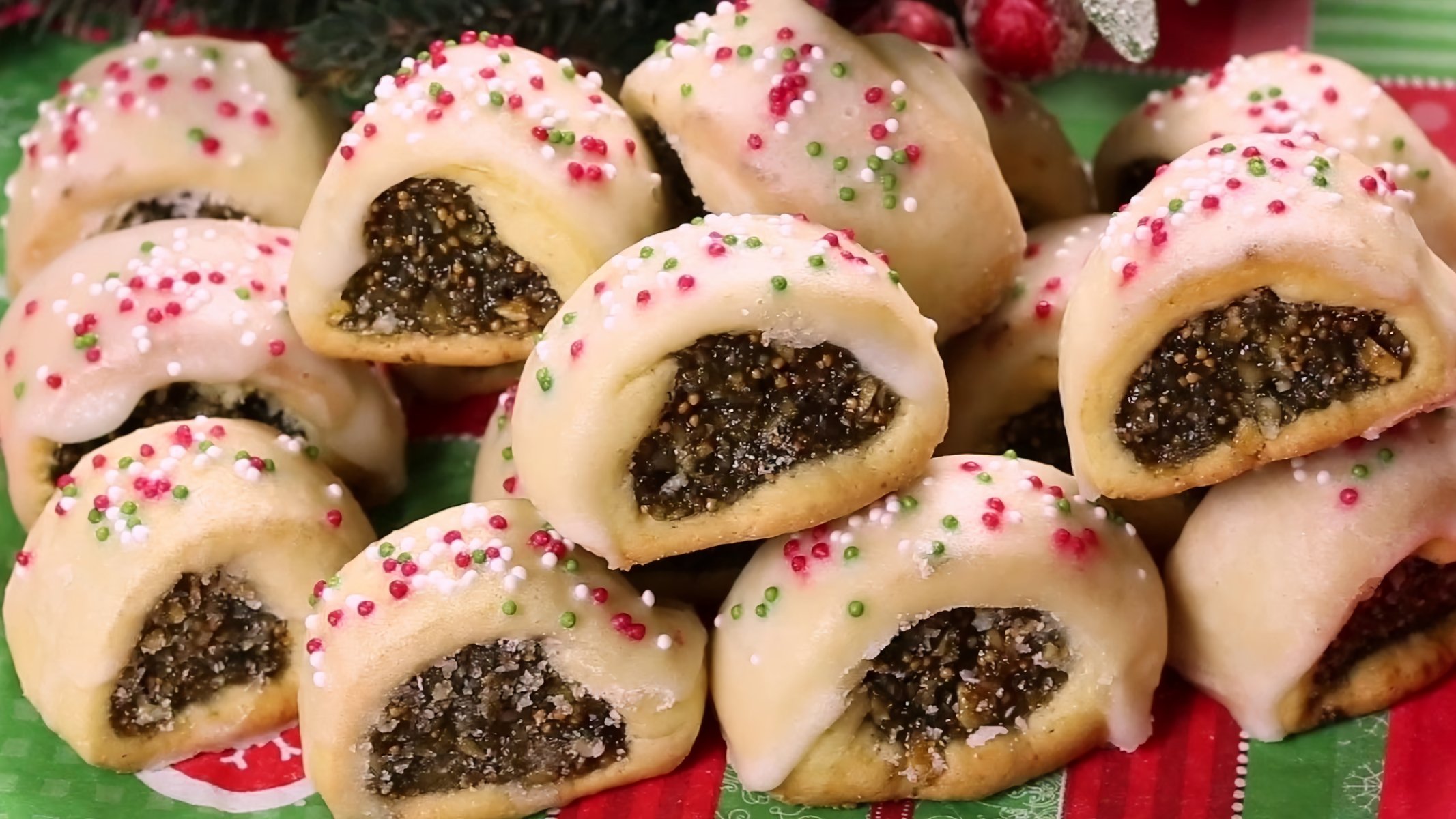 Sicilian Fig Cookies Recipe
How To Make Sicilian Fig Cookies
We can never thank the Italian people enough for inventing pizza and pasta. And you can enjoy these anytime with these easy-to-follow Italian recipes, while you take a sip of your wine! Bon Apetit!
Ingredients
2 cups all-purpose flour
1/4 cup granulated sugar
1/4 teaspoon baking powder
1/4 teaspoon salt
1/2 cup unsalted butter, cold and cubed
2 large eggs
1/4 cup milk
1 teaspoon vanilla extract
1 cup dried figs, chopped
1/2 cup raisins
1/4 cup honey
1/4 cup orange juice
1/4 teaspoon ground cinnamon
1/4 teaspoon ground cloves
1/4 teaspoon ground nutmeg
1/4 cup chopped walnuts
Instructions
In a large bowl, combine the flour, sugar, baking powder, and salt. Add the cold butter and mix until the mixture resembles coarse crumbs.

In a separate bowl, beat the eggs and add the milk and vanilla extract. Pour the wet ingredients into the dry ingredients and mix until a dough forms.

Divide the dough into 2 equal parts. Roll out each part into a rectangle, about 1/8 inch thick.

In a saucepan, combine the dried figs, raisins, honey, orange juice, cinnamon, cloves, and nutmeg. Cook over medium heat until the mixture thickens, about 10 minutes. Remove from heat and stir in the chopped walnuts.

Spread half of the fig filling onto one rectangle of dough, leaving a border around the edges. Carefully roll up the dough, jelly-roll style, and seal the edges.

Repeat with the remaining dough and filling.

Preheat the oven to 350°F (180°C). Line a baking sheet with parchment paper.

Slice the filled dough logs into 1-inch thick slices and place them on the prepared baking sheet.

Bake for 20-25 minutes, or until the cookies are golden brown.

Allow the cookies to cool before serving.
Nutrition
Calories :

280kcal

Total Fat :

11g

Saturated Fat :

5g

Cholesterol :

74mg

Sodium :

139mg

Total Carbohydrates :

41g

Dietary Fiber :

2g

Sugar :

21g

Protein :

4g