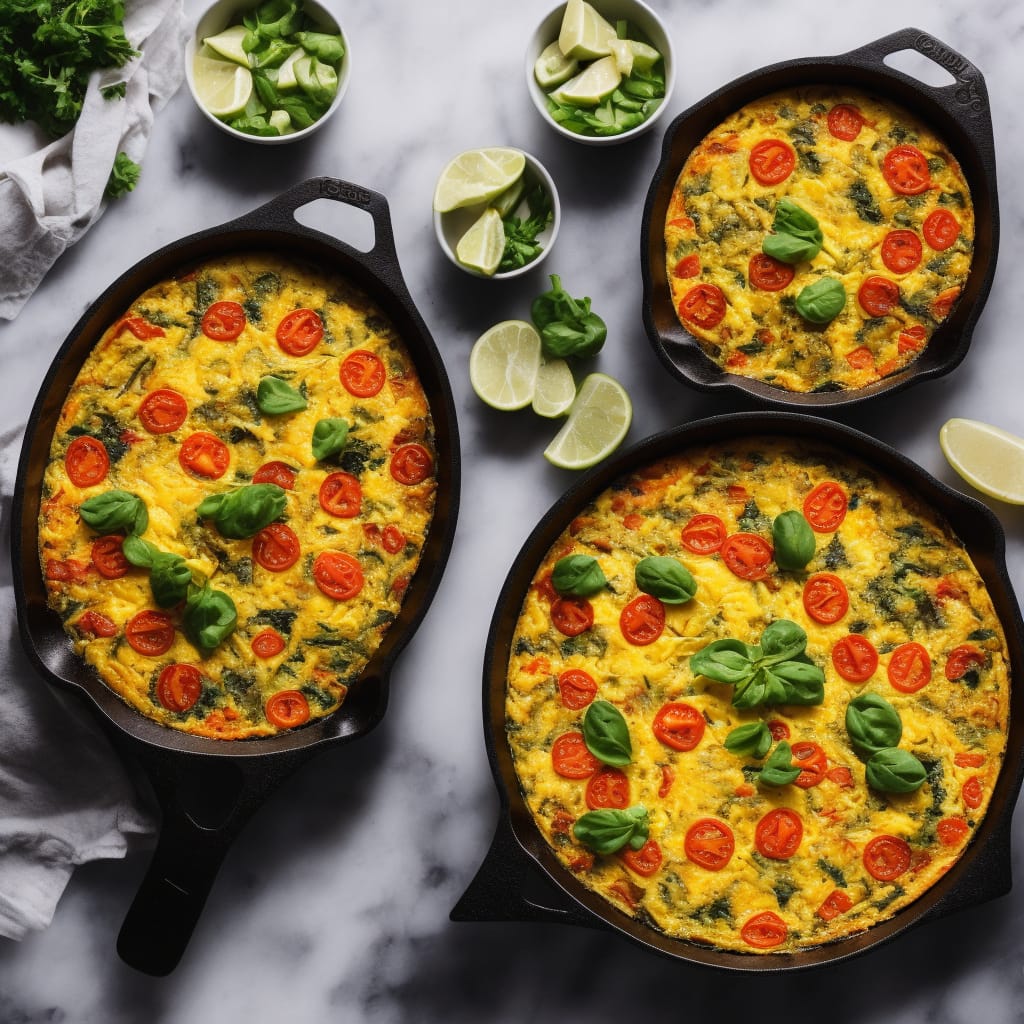 Vegetable Stovetop Frittata Recipe
How To Make Vegetable Stovetop Frittata
Eggs for breakfast. Need we say more? There's no denying that this ingredient is a staple in most people's morning diets. There's a good reason behind it, too. Aside from being protein and nutrient-packed, you don't need to do much in order to make them taste delicious! You can make do with a simple sunny-side up, scrambled, or boiled rendition for regular days. There are also several ways of sprucing them up! Discover different dishes to try from these eggs breakfast recipes.
Ingredients
6 eggs
1/4 cup milk
1/2 tsp salt
1/4 tsp black pepper
1 tbsp olive oil
1 small onion, diced
1 bell pepper, diced
1 zucchini, diced
1 cup mushrooms, sliced
1 cup spinach leaves
1/4 cup grated Parmesan cheese
Instructions
In a large bowl, whisk together the eggs, milk, salt, and black pepper. Set aside.

Heat the olive oil in a large non-stick skillet over medium heat. Add the diced onion, bell pepper, zucchini, and mushrooms. Cook for 5-7 minutes, until the vegetables are tender.

Add the spinach leaves to the skillet and cook for an additional 2 minutes, until wilted.

Pour the egg mixture over the cooked vegetables in the skillet. Use a spatula to gently stir and distribute the vegetables evenly.

Sprinkle the grated Parmesan cheese over the top of the frittata. Cover the skillet with a lid and cook for 10-12 minutes, or until the eggs are set.

Remove the lid and let the frittata cool for a few minutes before slicing it into wedges. Serve hot.
Nutrition
Calories :

220kcal

Total Fat :

14g

Saturated Fat :

4g

Cholesterol :

325mg

Sodium :

550mg

Total Carbohydrates :

10g

Dietary Fiber :

2g

Sugar :

4g

Protein :

15g