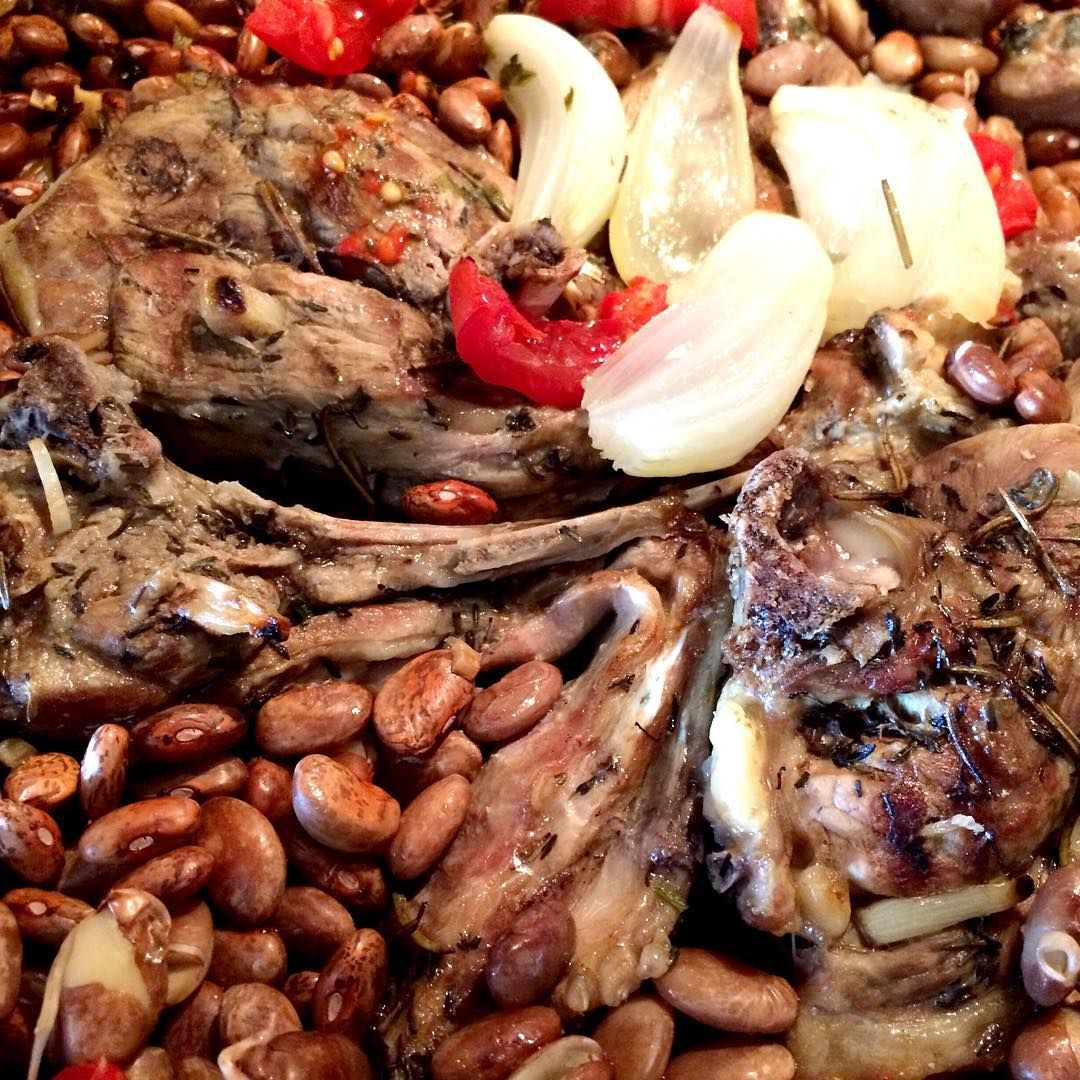 Zesty Lamb Chops with Crushed Kidney Beans Recipe
How To Make Zesty Lamb Chops with Crushed Kidney Beans
Nothing is more traditional than serving lamb for your Easter feast. You can even say that it's a staple for this springtime celebration. Besides its symbolic significance, the uniquely grassy flavor of its meat is definitely perfect for special occasions such as this! Whether you roast it or slow-cook it, you'll end up with a drool-worthy dish either way. Check out these Easter lamb recipes for more inspiration.
Ingredients
8 lamb chops
2 cloves of garlic, minced
2 tablespoons of olive oil
1 tablespoon of lemon juice
1 teaspoon of dried oregano
1 teaspoon of ground cumin
1/2 teaspoon of chili powder
Salt and pepper to taste
1 can of kidney beans, drained and rinsed
1/4 cup of chopped fresh parsley
Instructions
In a bowl, combine the minced garlic, olive oil, lemon juice, dried oregano, ground cumin, chili powder, salt, and pepper. Mix well.

Place the lamb chops in a shallow dish and pour the marinade over them. Ensure the lamb chops are evenly coated. Allow them to marinate for at least 10 minutes.

Preheat your grill or a grill pan over medium-high heat.

Cook the marinated lamb chops on the grill for about 4-5 minutes per side, or until cooked to your desired level of doneness.

While the lamb chops are cooking, heat a separate pan over medium heat and add the kidney beans. Use a fork or potato masher to crush the beans lightly. Cook them for about 5 minutes, stirring occasionally.

Remove the cooked lamb chops from the grill and let them rest for a few minutes.

Serve the lamb chops over the crushed kidney beans and garnish with chopped fresh parsley.
Nutrition
Calories :

430kcal

Total Fat :

22g

Saturated Fat :

6g

Cholesterol :

108mg

Sodium :

254mg

Total Carbohydrates :

23g

Dietary Fiber :

8g

Sugar :

1g

Protein :

36g