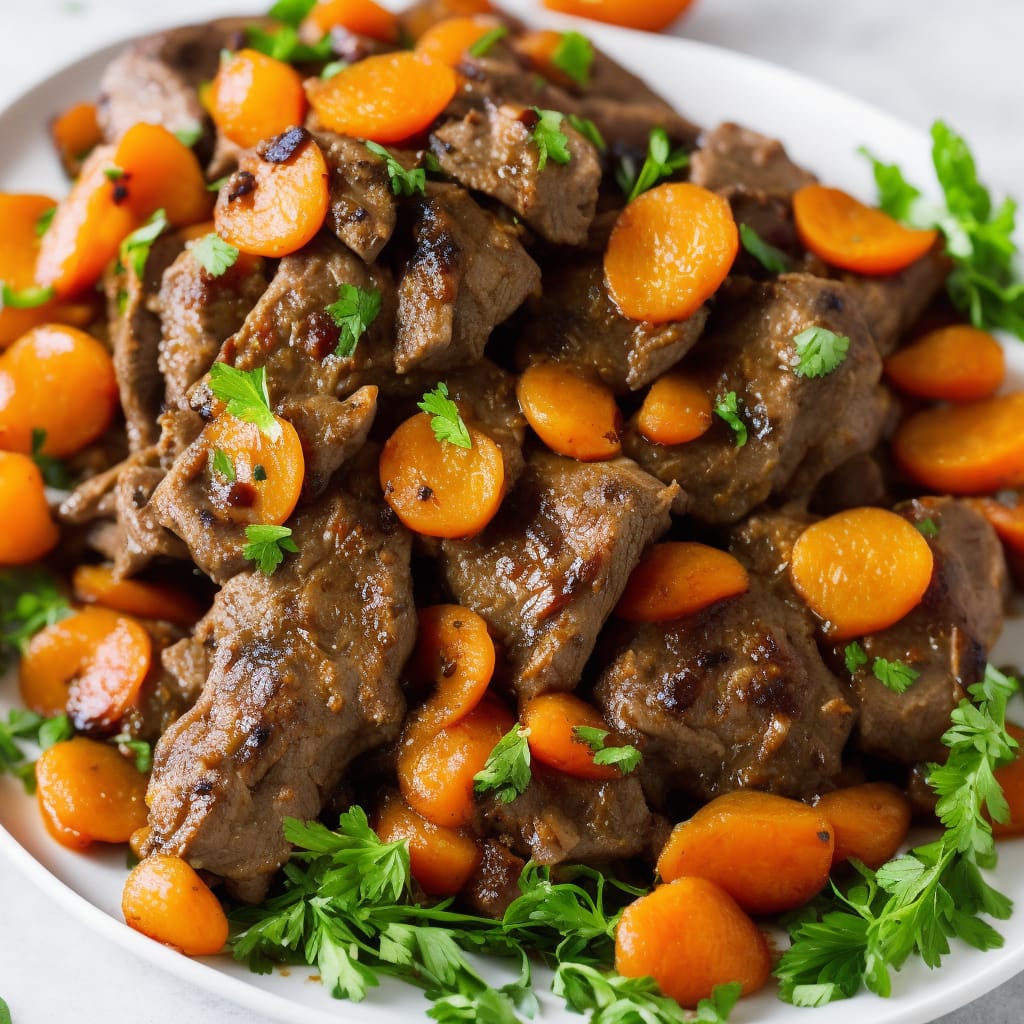 Moroccan Lamb with Apricots, Almonds & Mint Recipe
How To Make Moroccan Lamb with Apricots, Almonds & Mint
Nothing is more traditional than serving lamb for your Easter feast. You can even say that it's a staple for this springtime celebration. Besides its symbolic significance, the uniquely grassy flavor of its meat is definitely perfect for special occasions such as this! Whether you roast it or slow-cook it, you'll end up with a drool-worthy dish either way. Check out these Easter lamb recipes for more inspiration.
Total:
2 hours and 15 minutes
Ingredients
1 kg lamb shoulder, cut into chunks
1 onion, finely chopped
3 garlic cloves, minced
2 tsp ground cumin
2 tsp ground coriander
1 tsp ground cinnamon
1/2 tsp ground ginger
1/2 tsp paprika
1/4 tsp cayenne pepper (optional, for extra heat)
400 ml canned diced tomatoes
250 ml chicken or vegetable broth
200 g dried apricots
50 g flaked almonds
1 handful fresh mint leaves, chopped
Salt, to taste
Black pepper, to taste
Olive oil, for cooking
Instructions
Heat a large pot or Dutch oven over medium heat. Add a drizzle of olive oil and brown the lamb chunks on all sides. Remove the lamb from the pot and set aside.

In the same pot, add the chopped onion and garlic. Sauté until golden and fragrant.

Add the ground cumin, ground coriander, ground cinnamon, ground ginger, paprika, and cayenne pepper (if using). Stir well to coat the onions and garlic with the spices.

Return the browned lamb to the pot and mix well with the onion and spice mixture.

Pour in the canned diced tomatoes and chicken or vegetable broth. Stir everything together and bring to a simmer.

Cover the pot and let the lamb simmer on low heat for about 1.5 to 2 hours, or until the meat is tender and falls apart easily.

While the lamb is simmering, place the dried apricots in a small bowl and cover with warm water. Let them soak for about 15 minutes to plump up.

After 15 minutes, drain the apricots and add them to the pot with the lamb. Stir well to incorporate.

In a separate small pan, toast the flaked almonds over medium heat until golden and fragrant. Keep an eye on them as they can burn quickly.

Once the lamb is cooked and tender, season with salt and black pepper to taste. Stir in the toasted almonds and chopped mint leaves.

Serve the Moroccan lamb with apricots, almonds, and mint over cooked couscous or with crusty bread.
Nutrition
Calories :

520kcal

Total Fat :

24g

Saturated Fat :

7g

Cholesterol :

118mg

Sodium :

438mg

Total Carbohydrates :

42g

Dietary Fiber :

8g

Sugar :

26g

Protein :

38g