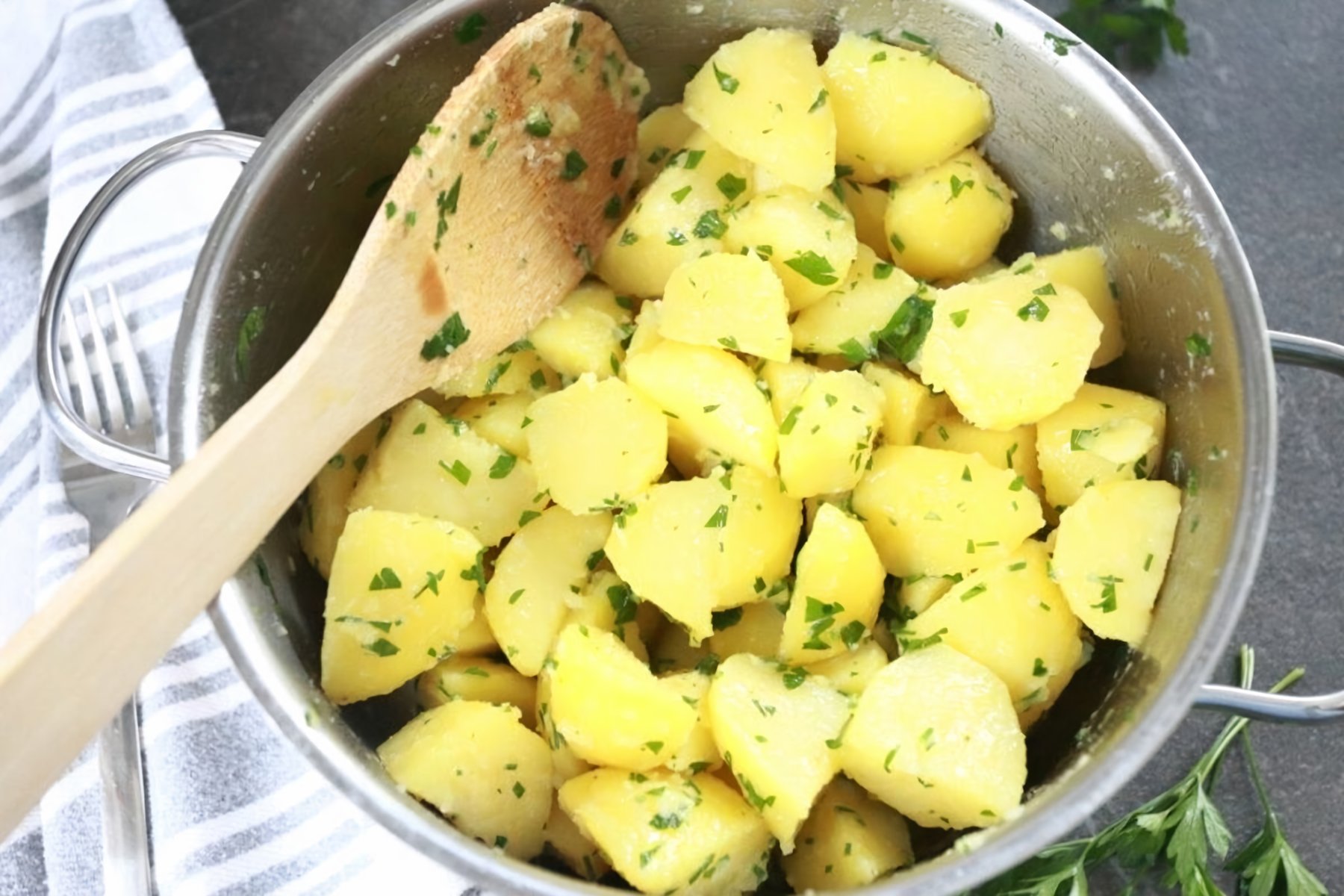 Buttery New Potatoes with Leeks and Parsley Recipe
How To Make Buttery New Potatoes with Leeks and Parsley
If you didn't already know, new potatoes are spuds harvested before they're fully grown. As a result, they are small, tender, and thin-skinned. And just like mature-potatoes, you can turn these tubers into the perfect side dish for fish, chicken, and more! They're delicious when roasted or boiled with even just a few herbs and spices. Learn ways to prepare them with these new potato recipes.
Ingredients
1.5 lbs new potatoes, halved
2 leeks, thinly sliced
3 tbsp butter
1/4 cup fresh parsley, chopped
Salt and pepper, to taste
Instructions
In a large skillet, melt the butter over medium heat.

Add the leeks and sauté for 5 minutes, until softened.

Stir in the halved new potatoes and season with salt and pepper.

Cook for about 20 minutes, stirring occasionally, until the potatoes are tender and golden brown.

Remove from heat and stir in the fresh parsley.

Serve hot as a delicious side dish.
Nutrition
Calories :

210kcal

Total Fat :

9g

Saturated Fat :

6g

Sodium :

50mg

Total Carbohydrates :

30g

Dietary Fiber :

4g

Protein :

4g