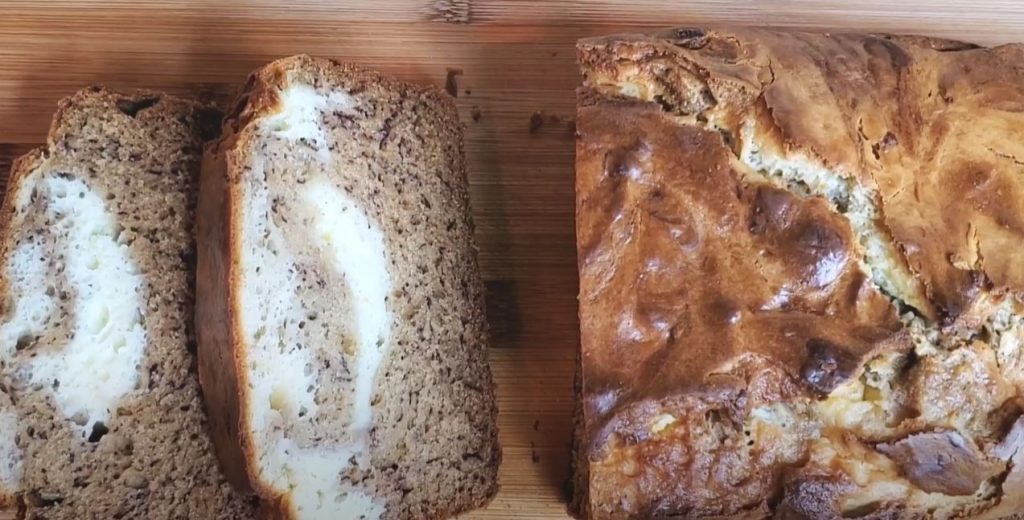 Cream Cheese Cinnamon Banana Bars Recipe
How To Make Cream Cheese Cinnamon Banana Bars
These sweet banana bars will easily become a crowd favorite with their addicting fluffiness, and the luscious and rich cinnamon cream cheese frosting!
Ingredients
For Cinnamon Cream Cheese Frosting:
Instructions
Preheat the oven to 350 degrees F.
Combine the flour, sugar, baking powder, baking soda, salt, sour cream, vegetable oil, applesauce, eggs, and banana in a large mixing bowl, then mix with an electric mixer on low speed for 2 minutes.
Pour the mixture into a buttered 13×9-inch baking dish and spread evenly into the pan.
Bake for 25 minutes or until a toothpick inserted into center comes out clean.
Cinnamon Cream Cheese Frosting:
Combine the cream cheese, butter, vanilla extract, cinnamon, and powdered sugar in a mixing bowl, then mix for 1 to 2 minutes until smooth and fluffy.
To Assemble:
Frost the banana bars with cinnamon cream cheese frosting and sprinkle optional chopped nuts evenly over the top.
Cut into bars, serve, and enjoy!
Recipe Notes
For thicker, cake-like banana bars, make 1.5 of the recipe in a 13×9-inch pan, or do just 1 of the recipe in a 9×9 pan and bake for a bit longer.
Nutrition
Monounsaturated Fat: 

5.05g
Polyunsaturated Fat: 

1.43g
Topics: