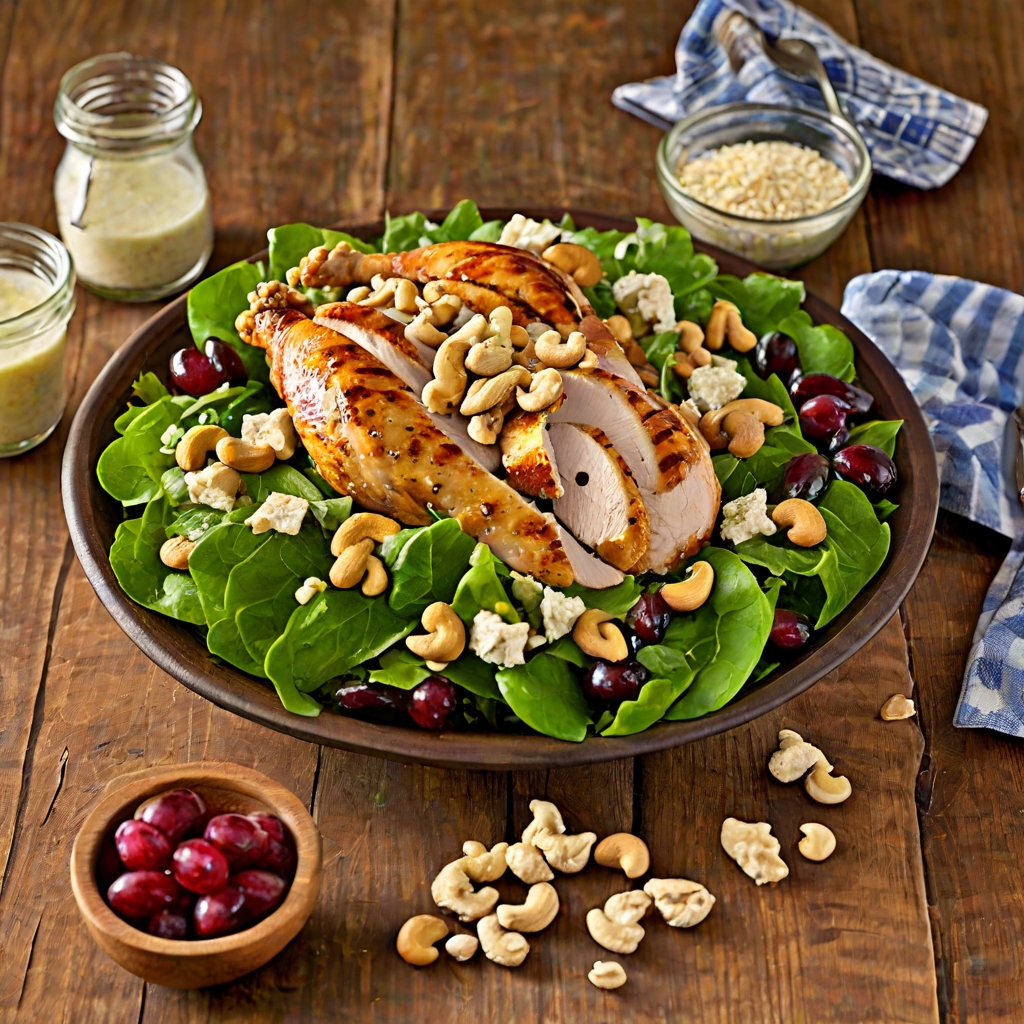 Culver's Chicken Cashew Salad Recipe
How To Make Culver's Chicken Cashew Salad Recipe
A satisfying and nutritious salad loaded with juicy chicken, crunchy cashews and fresh veggies.
Ingredients
2 boneless chicken breasts, grilled and sliced
1/2 cup cashews
4 cups mixed greens
1/4 red onion, thinly sliced
2 small cucumbers, thinly sliced
1 small carrot, shredded
1/2 cup cherry tomatoes, halved
1/4 cup crumbled feta cheese
For the Dressing:
1/4 cup olive oil
2 tbsp apple cider vinegar
1 tbsp honey
1 tsp dijon mustard
Salt and pepper to taste
Instructions
In a large mixing bowl, combine the mixed greens, red onion, cucumbers, carrot, cherry tomatoes and cashews.
In a separate bowl, whisk together the olive oil, apple cider vinegar, honey and dijon mustard. Season with salt and pepper to taste.
Add the sliced chicken to the mixing bowl and pour the dressing over the top. Toss everything together until well combined.
Arrange the salad onto plates and sprinkle crumbled feta cheese on top.
Serve and enjoy!
Nutrition
Calories :

343kcal

Total Fat :

23g

Saturated Fat :

4g

Cholesterol :

53mg

Sodium :

197mg

Total Carbohydrates :

15g

Dietary Fiber :

2g

Sugar :

10g

Protein :

20g