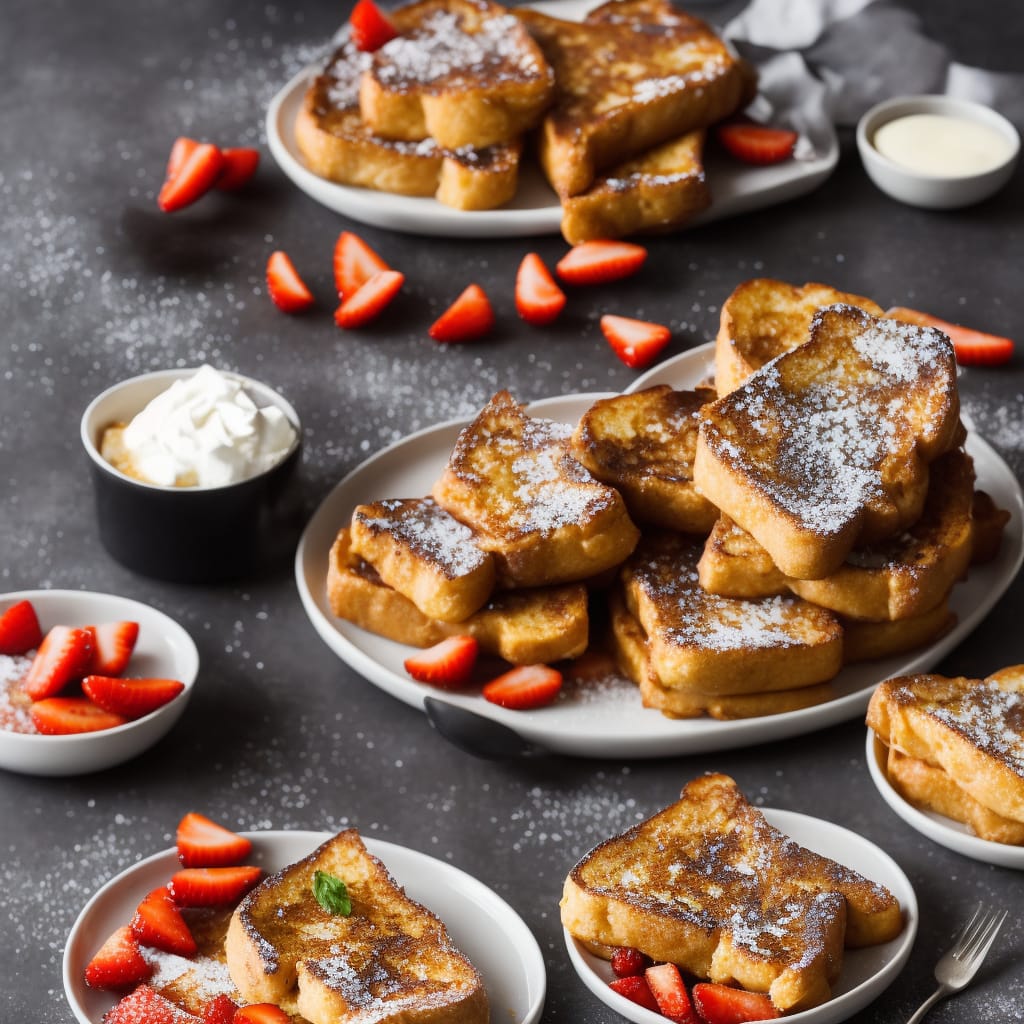 Caramelized French Toast Recipe
How To Make Caramelized French Toast
Ingredients
8 slices of bread
4 eggs
1 cup of milk
2 tbsp of sugar
1 tsp of vanilla extract
1/4 tsp of cinnamon
2 tbsp of butter
4 tbsp of brown sugar
Powdered sugar, for garnish
Maple syrup, for serving
Instructions
In a shallow dish, whisk together the eggs, milk, sugar, vanilla extract, and cinnamon.

Dip each slice of bread into the egg mixture, coating both sides.

In a large skillet, melt 1 tablespoon of butter over medium heat.

Place the bread slices in the skillet and cook until golden brown on both sides, about 2-3 minutes per side.

Remove the French toast from the skillet and set aside.

In the same skillet, melt the remaining tablespoon of butter and sprinkle the brown sugar evenly over the melted butter.

Place the French toast back in the skillet, on top of the melted butter and sugar mixture.

Cook for an additional 2-3 minutes until the sugar caramelizes and creates a sticky glaze.

Serve the caramelized French toast hot, sprinkled with powdered sugar and drizzled with maple syrup.
Nutrition
Calories :

347kcal

Total Fat :

13g

Saturated Fat :

6g

Cholesterol :

188mg

Sodium :

400mg

Total Carbohydrates :

46g

Dietary Fiber :

2g

Sugar :

17g

Protein :

12g