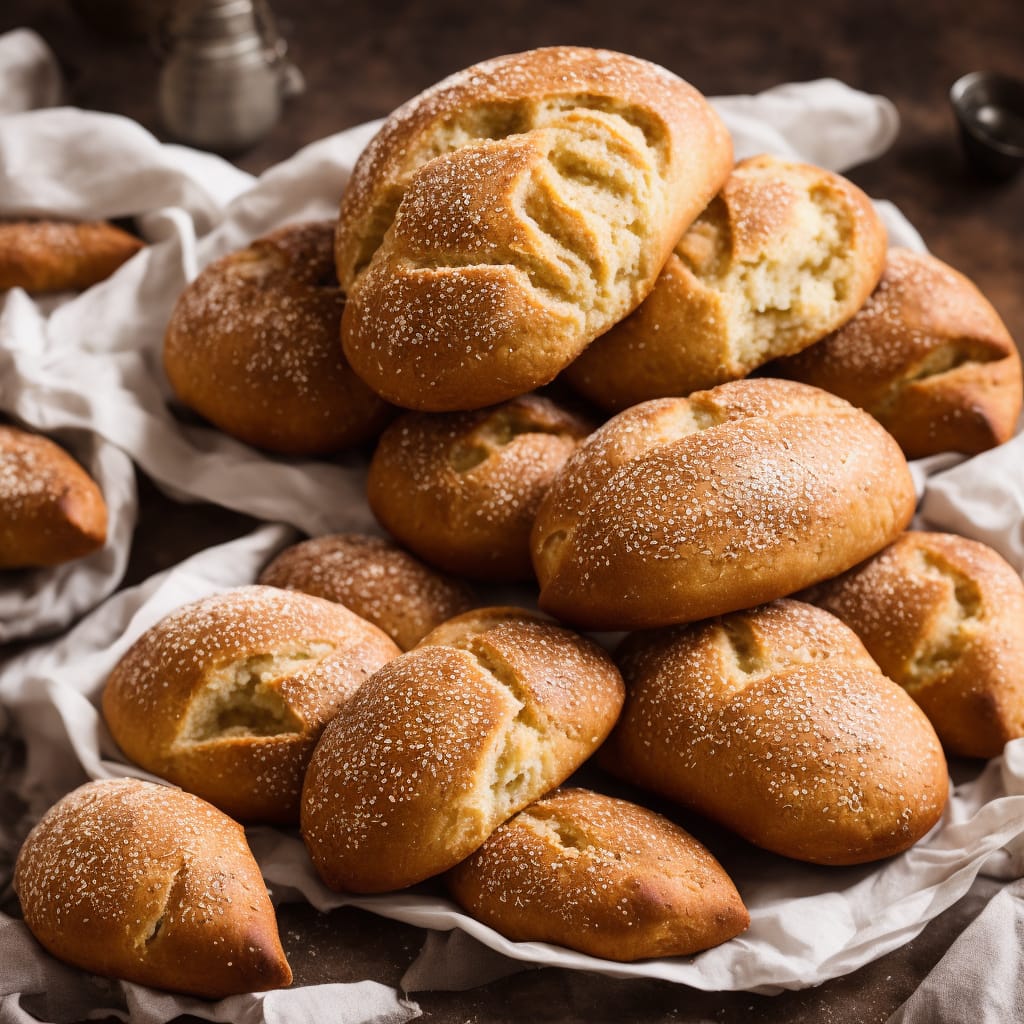 Choereg (Armenian Easter Bread) Recipe
How To Make Choereg (Armenian Easter Bread)
Dive into the art of bread-making with our bread dough recipes! Learn how to bake bread and other dough food with these bread dough recipes. From sourdough bread to scones, there's no bread you won't know how to make. Learn from our recipes and you'll soon be ready to open your own bakery in no time!
Total:
1 hour and 10 minutes
Ingredients
4 cups all-purpose flour
1/2 cup unsalted butter, melted
1 cup milk
1/2 cup granulated sugar
1 packet (2 1/4 tsp) active dry yeast
1 egg, plus 1 egg yolk
1 tsp vanilla extract
1/2 tsp ground mahlab (optional)
1/2 tsp ground cardamom
1/4 tsp ground nutmeg
1/4 tsp salt
1/4 cup sesame seeds (for topping)
Instructions
In a small bowl, dissolve the yeast in warm milk and let it sit for 5 minutes until foamy.

In a large mixing bowl, combine the flour, sugar, salt, ground mahlab (if using), ground cardamom, and ground nutmeg.

Make a well in the center of the dry ingredients and pour in the melted butter, beaten egg, egg yolk, vanilla extract, and yeast mixture.

Mix well until a soft dough forms.

Knead the dough on a lightly floured surface for about 10 minutes, until it is smooth and elastic.

Place the dough in a greased bowl, cover with a kitchen towel, and let it rise in a warm place for 1 hour, or until it doubles in size.

Preheat the oven to 350°F (180°C).

Punch down the risen dough and divide it into 4 equal parts.

Roll each part into a long rope shape and twist it into a braid.

Place the braided breads on a baking sheet lined with parchment paper.

Brush the tops of the breads with beaten egg and sprinkle sesame seeds on top.

Bake for 25-30 minutes, or until the breads are golden brown and sound hollow when tapped.

Remove from the oven and let them cool on a wire rack before serving.
Nutrition
Calories :

346kcal

Total Fat :

12g

Saturated Fat :

7g

Cholesterol :

92mg

Sodium :

195mg

Total Carbohydrates :

50g

Dietary Fiber :

2g

Sugars :

12g

Protein :

9g