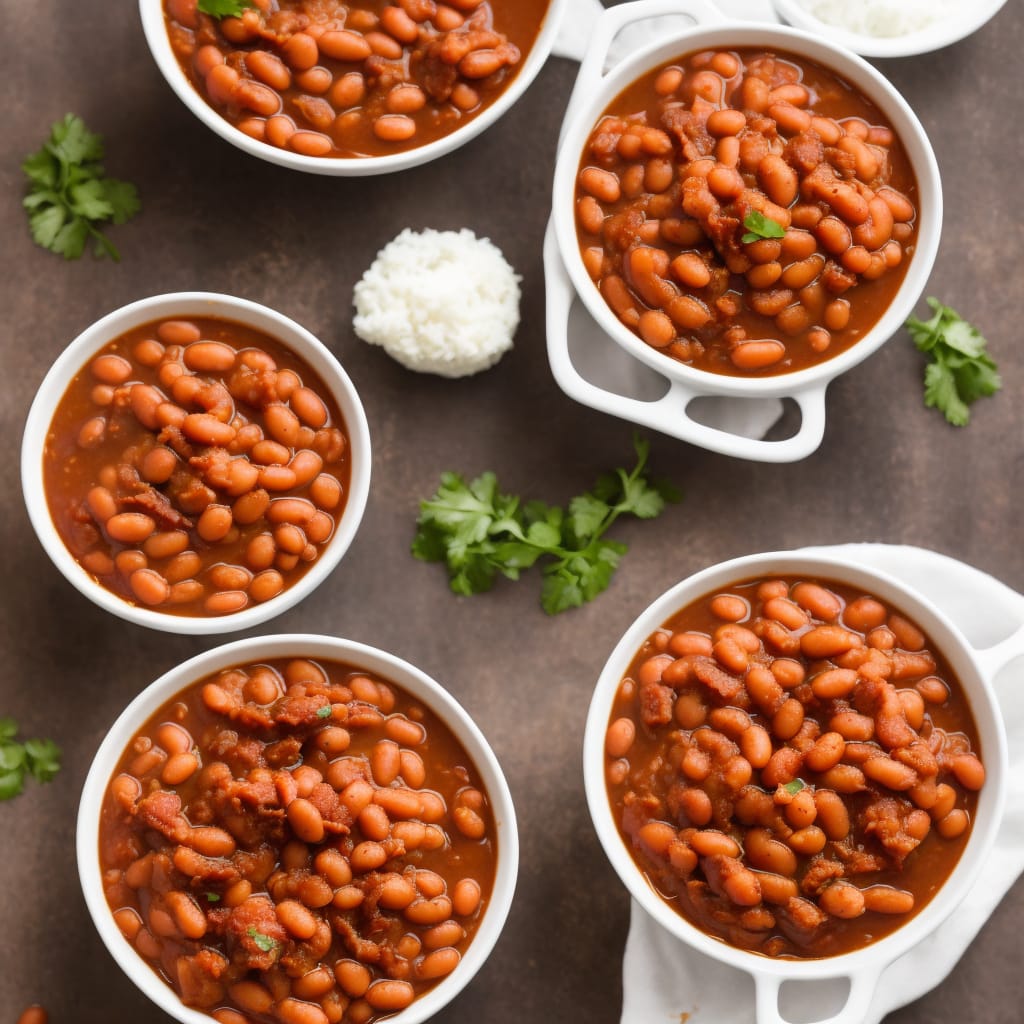 Spicy Baked Beans Recipe
How To Make Spicy Baked Beans Recipe
If you're looking for a meal that requires little effort to make, look no further from our baked recipes! Place your favorite dishes in the oven, and let it do the work for you. Our array of baked recipes are easy to make, each more delightful than the other. Serve up some delightful desserts ranging from baked cheesecakes and crumbles. Or try out a savory dish with some flavorful casseroles, cheesy baked potatoes, and more. So turn up the oven, and start making those delightfully baked tasty snacks and full meals!
Ingredients
2 cans of baked beans
1 onion, diced
2 cloves of garlic, minced
1 jalapeno pepper, diced
1/4 cup of ketchup
2 tablespoons of brown sugar
1 tablespoon of Worcestershire sauce
1 teaspoon of chili powder
1/2 teaspoon of cayenne pepper
Salt and pepper to taste
Optional toppings: diced green onions, shredded cheese
Instructions
Preheat the oven to 350°F (175°C).

In a large skillet, sauté the diced onion, minced garlic, and diced jalapeno pepper until they become fragrant and slightly softened.

Add the canned baked beans to the skillet and stir in the ketchup, brown sugar, Worcestershire sauce, chili powder, cayenne pepper, salt, and pepper.

Bring the mixture to a simmer and let it cook for about 5 minutes, stirring occasionally.

Transfer the mixture to a baking dish and spread it evenly.

Cover the dish with foil and bake in the preheated oven for 30 minutes.

Remove the foil and bake for another 10-15 minutes, or until the top is slightly caramelized and bubbly.

Serve hot with optional toppings like diced green onions and shredded cheese.
Nutrition
Calories :

225kcal

Total Fat :

1g

Sodium :

964mg

Total Carbohydrates :

49g

Dietary Fiber :

11g

Sugar :

14g

Protein :

10g