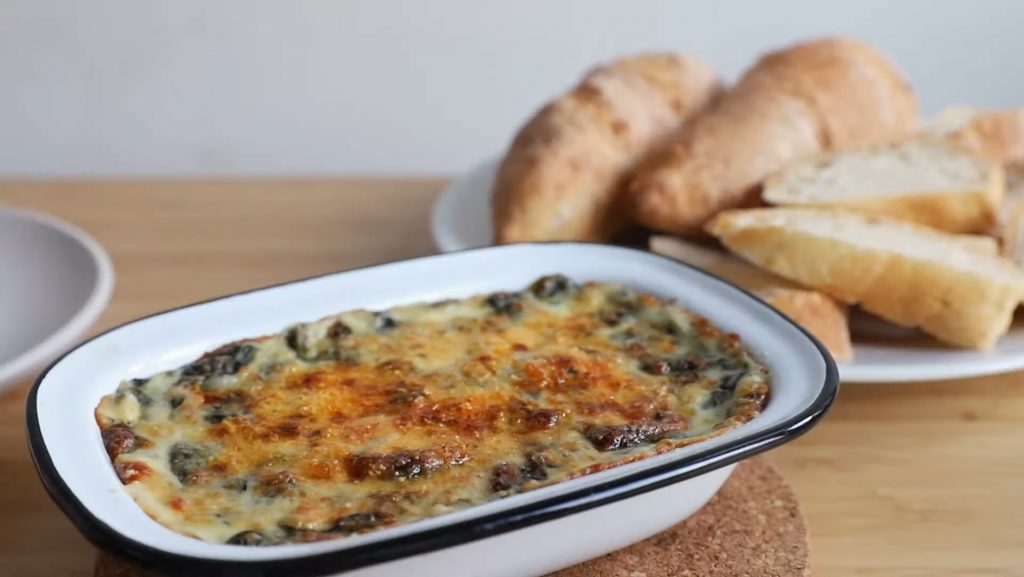 Easy Cheesy Ranch Spinach Dip Recipe
How To Make How To Make Easy Cheesy Ranch Spinach Dip
A simple and easy recipe for a cheesy spinach dip with a ranch dressing mix incorporated in it for a subtle tangy flavor to boot!
Instructions
Preheat oven to 350 degrees F.
Wash and roughly chop spinach. Place in a non-stick pan over medium heat until cooked. Cool completely. Once cooled, squeeze as much liquid as possible out of the spinach.
Combine cream cheese, sour cream, mayonnaise and ranch mix with a hand mixer until fluffy.
Fold in remaining ingredients except ½ cup of mozzarella and spread into a 2-quart casserole dish.
Top with remaining cheese and bake uncovered for 25 to 30 minutes or until hot and bubbly.
Nutrition
Monounsaturated Fat: 

4.87g
Polyunsaturated Fat: 

3.88g