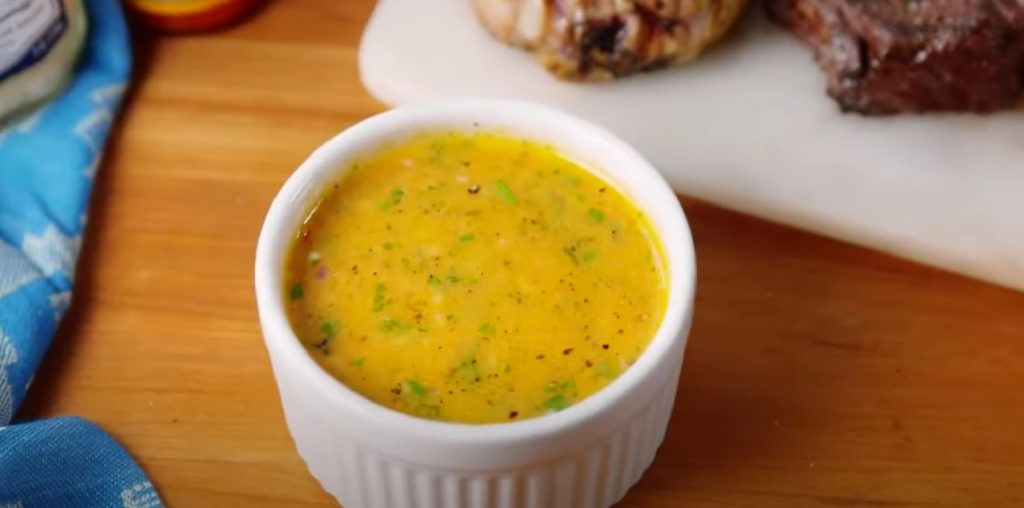 Cowboy Butter Recipe
How To Make Cowboy Butter
This cowboy butter is a golden dip that pairs well with grills and steak. It's made with melted butter mixed with lemon juice, mustard, and a mix of spices.
Instructions
In a small bowl, combine butter, lemon juice, garlic, shallot, mustard, horseradish, cayenne, and paprika. Whisk to combine.
Stir in parsley, chives, and thyme and season with salt and pepper.
Serve with grilled meats, like steak or chicken, for dipping.
Nutrition
Monounsaturated Fat: 

48.47g
Polyunsaturated Fat: 

7.35g
Topics: