I enjoy my pancakes or waffles more when there's a sweet little something on top. Adding butter or maple syrup can be too plain and repetitive sometimes so I decided to experiment with my choice of toppings. I realized that I could make one of those mixed berry compote recipes. If you're wondering what is a compote, its basic definition is that it's a fruit dessert cooked in sugar, syrup, or juice. The resulting texture would be a thick, chunky, and syrup-like fruit topping. 
There are other kinds of compote like peach compote or blueberry compote. But, for my fruit compote recipe, I decided to make a triple berry compote fruit sauce made of blackberries, blueberries, and raspberries. It's the perfect combination of sweet and tart when mixed together with granulated sugar or raw sugar. I made all of this using the microwave. It was quicker and easier to prepare, and tasted just as delicious. So don't worry about cooking this over a stove top, you could do as much with just your microwave! 
I used a combination of fresh and frozen berries for this compote recipe. You can of course use fresh blueberries as well if you like. In fact, you can even use canned berries. It really doesn't matter since they will be heated and mixed with sugar. After washing them, I added the fruit chunks with their juices. Remember not to drain them! The natural juices with the fruits will help in achieving its thick, sauce-like consistency. 
Another excellent ingredient that I added in this recipe is lemon juice. I just like when my berry compote is a bit more on the tart side since it's so much more delicious. But, of course, the lemon juice is completely optional. You can just stick with adjusting the sugar level for this recipe since the mixed berries are already tart on their own. 
I heated mine using the microwave, and waited until the berries were melted and had that gooey texture. I stirred my berry compote for a while to really get that ideal syrup-y appearance. You can either drizzle this over desserts like ice cream while it's warm or chilled. I added this deliciously sweet and tangy berry compote to my usual morning pancakes, and I just fell in love with it.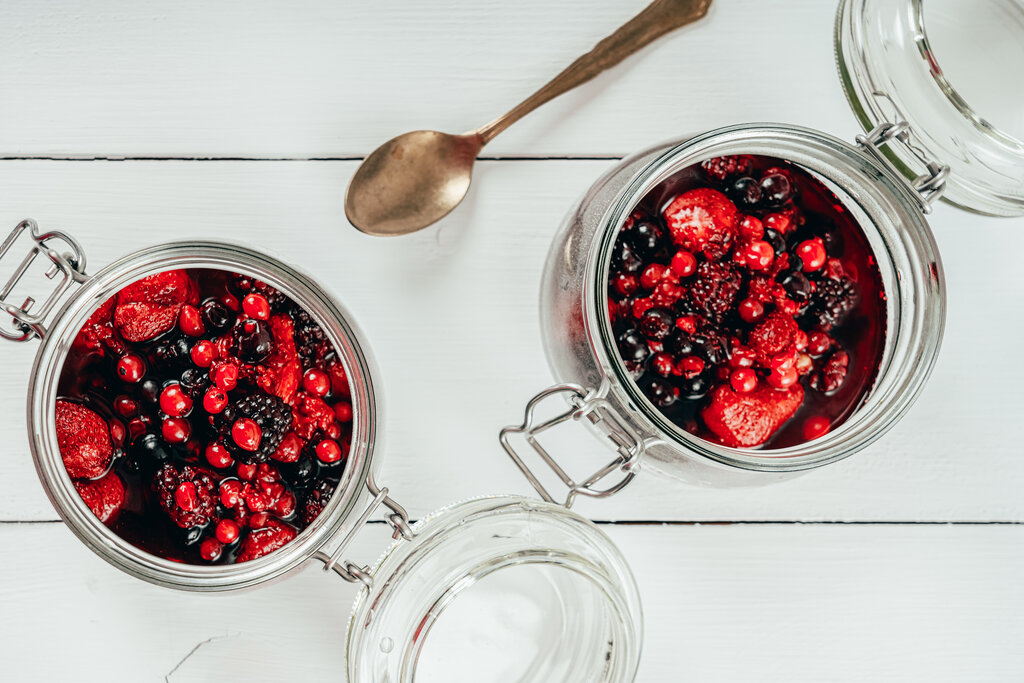 Berry Compote Recipe
Elevate simple pancakes or yogurt with this 4-ingredient berry compote for a tart and sweet add-on that's ready in 10 minutes.
Ingredients
1

cup

red raspberries

1

cup

blackberries

2

cups

frozen blueberries

3

tbsp

granulated sugar

1

dash

lemon juice,

or lemon zest, optional
Instructions
Wash berries. Drain, but do not dry. Place into a microwave-safe bowl with the sugar and lemon juice or zest, if using.

Cover and microwave for 3 to 4 minutes, or until the berries have melted and the juice is at a low simmer.

Use as desired and enjoy.