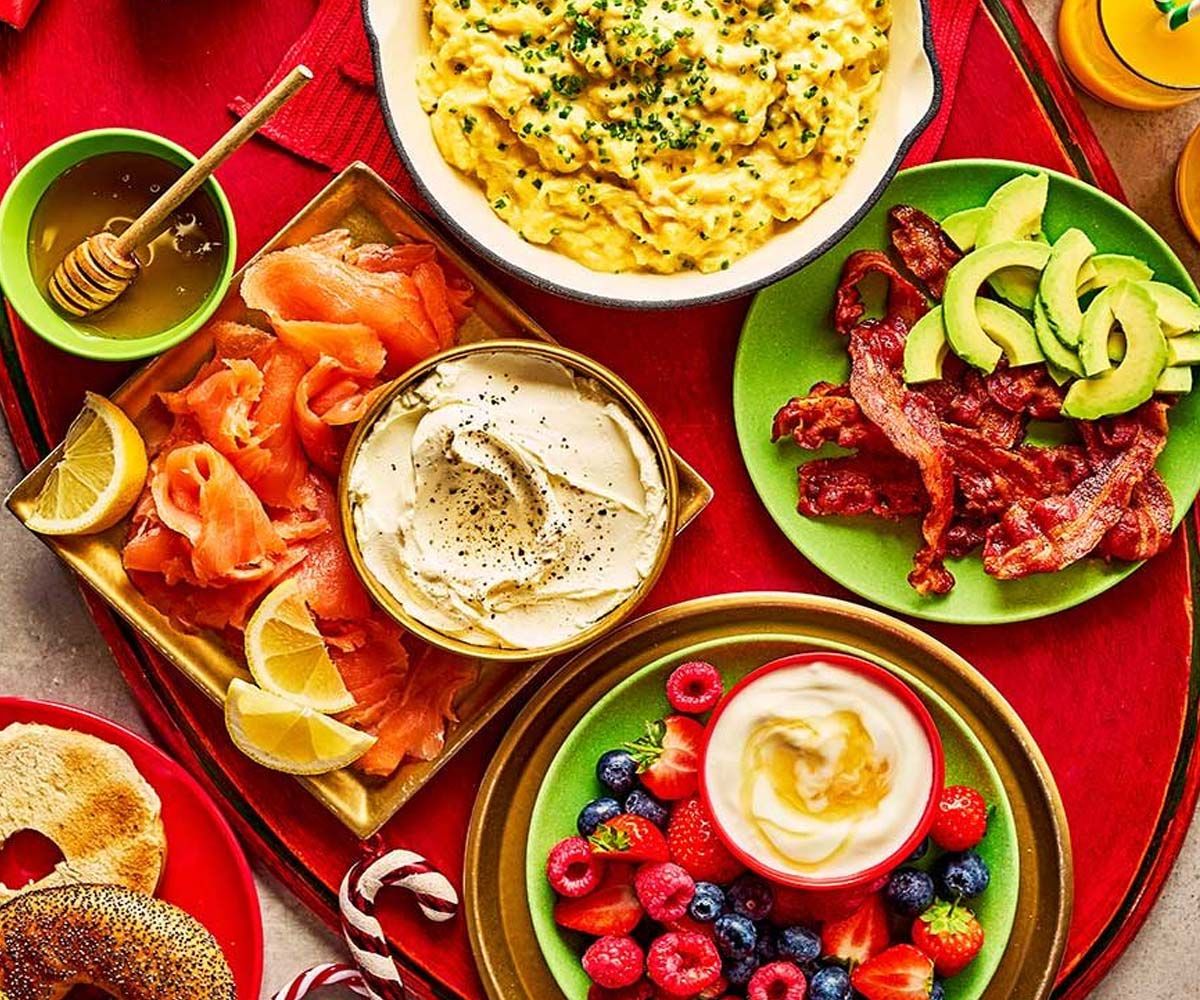 Family Breakfast Station Recipe
How To Make Family Breakfast Station Recipe
Ingredients
8 slices of bacon
4 large eggs
4 slices of bread
1 cup of shredded cheddar cheese
Salt and pepper to taste
Fresh parsley for garnish
Instructions
Preheat oven to 350°F (175°C).

In a large skillet, cook bacon until crispy. Remove from heat and drain on paper towels.

In the same skillet, fry eggs sunny-side up or to desired doneness. Season with salt and pepper.

Toast bread slices in a toaster or oven until lightly golden.

Place a slice of bacon on each slice of bread, followed by a fried egg. Sprinkle shredded cheddar cheese on top.

Place the prepared bread slices on a baking sheet and bake for 5-7 minutes, or until the cheese has melted.

Garnish with fresh parsley and serve hot.
Nutrition
Calories :

370kcal

Total Fat :

23g

Saturated Fat :

9g

Cholesterol :

243mg

Sodium :

825mg

Total Carbohydrates :

16g

Dietary Fiber :

1g

Sugar :

2g

Protein :

24g