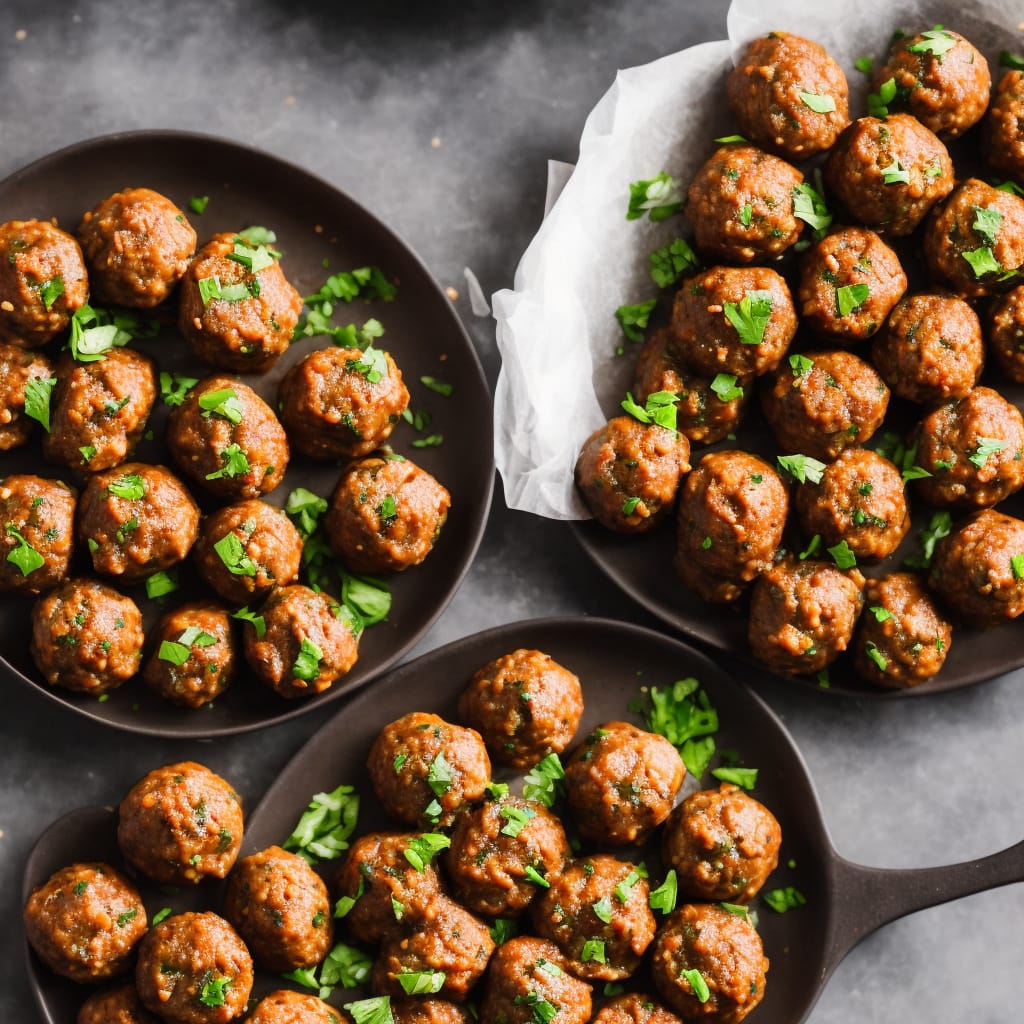 Chef John's Meatless Meatballs Recipe
How To Make Chef John's Meatless Meatballs
Turning vegan may look challenging for some, especially for those who can't turn their eyes away from meat. But they just haven't found these sumptuous vegan recipes that even non-vegans will surely enjoy!
Ingredients
2 cups cooked and cooled quinoa
1 cup grated Parmesan cheese
1/2 cup breadcrumbs
1/2 cup finely chopped onion
2 cloves garlic, minced
1/4 cup chopped fresh parsley
1 teaspoon dried oregano
1 teaspoon dried basil
1/2 teaspoon salt
1/4 teaspoon black pepper
2 large eggs
1/4 cup olive oil
Instructions
Preheat the oven to 375°F (190°C). Line a baking sheet with parchment paper.

In a large bowl, combine the cooked quinoa, Parmesan cheese, breadcrumbs, onion, garlic, parsley, oregano, basil, salt, and black pepper. Mix well.

Add the eggs to the quinoa mixture and stir until everything is evenly combined.

Shape the mixture into meatball-sized balls and place them onto the prepared baking sheet.

Drizzle the olive oil over the meatballs, turning them to coat evenly.

Bake in the preheated oven for 25-30 minutes, or until the meatballs are golden brown and crispy on the outside.

Serve hot with your favorite marinara sauce or on top of spaghetti.
Nutrition
Calories :

280kcal

Total Fat :

11g

Saturated Fat :

3g

Cholesterol :

93mg

Sodium :

581mg

Total Carbohydrates :

32g

Dietary Fiber :

4g

Sugar :

2g

Protein :

16g