Imagine if lemon cheesecake and ice pop are combined together. The result would be this delightful lemon cheese sherbet! It's creamy, citrusy, and absolutely refreshing, perfect for a hot summer day. It goes well with a lot of main dishes be it pasta like this cheese tortellini or barbecue like this smoked beef roast. Be sure to give this cheese lemon sherbet recipe a try, and let us know what you think about it!
Tips on Making Lemon Sherbet
In case you're still wondering what is sherbet, it is a chilled sugar and liquid mixture flavored with fruit. Sherbet also contains a dairy component such as milk or cream, that's why it has more of a pale pastel color. What makes this sherbet lemon recipe stand out is the use of cream cheese and light corn syrup. The result is creamier and silkier. Here are helpful tips on how to make lemon sherbet:
Meyer lemons are the sweetest among all varieties.

You might need to adjust the amount of sweetener, which in this case is light corn syrup, if you happen to use those. So it's best to add little by little and taste as you go.
Use an ice cream maker if you have it.

It gives the best texture. However, if it's not available, you can still make a batch of

lemon sherbet ice cream

using things you already have on hand.
Place the sherbet in an aluminum or glass container so that it freezes faster.

But you can also use a plastic container.
Top the cheesy sherbet

with toasted sliced almonds, shredded coconut, or sliced strawberries. These flavors go well with lemon and cream cheese.
For other sherbet recipes, check out this pineapple sherbet and pink sherbet.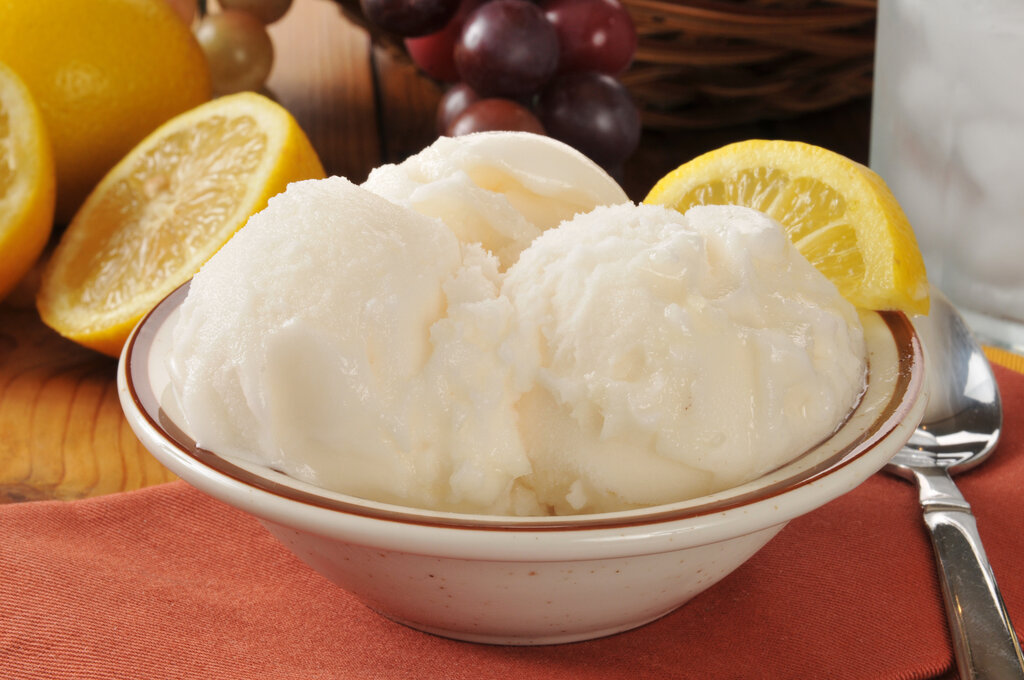 Lemon Sherbet Recipe
Frequently Asked Questions
What is the difference between sorbet and sherbet?
While both desserts are mainly sugar and fruit juice, the distinguishing factor between sorbet and sherbet is dairy. Sherbet contains a dairy ingredient such as milk, heavy cream, or cream cheese, while sorbet does not.

Are lemon sherbets gluten-free?
Yes! Lemon sherbet recipes rarely contain any flour. In other recipes, the thickeners used are either corn starch, heavy cream, eggs, or a combination of any of these. All of these are gluten-free ingredients.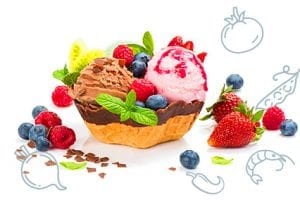 Conclusion
All it takes is some cream cheese to make a special spin on the usual lemon sherbet recipes. Be sure to give this a spot on your must-make desserts list!