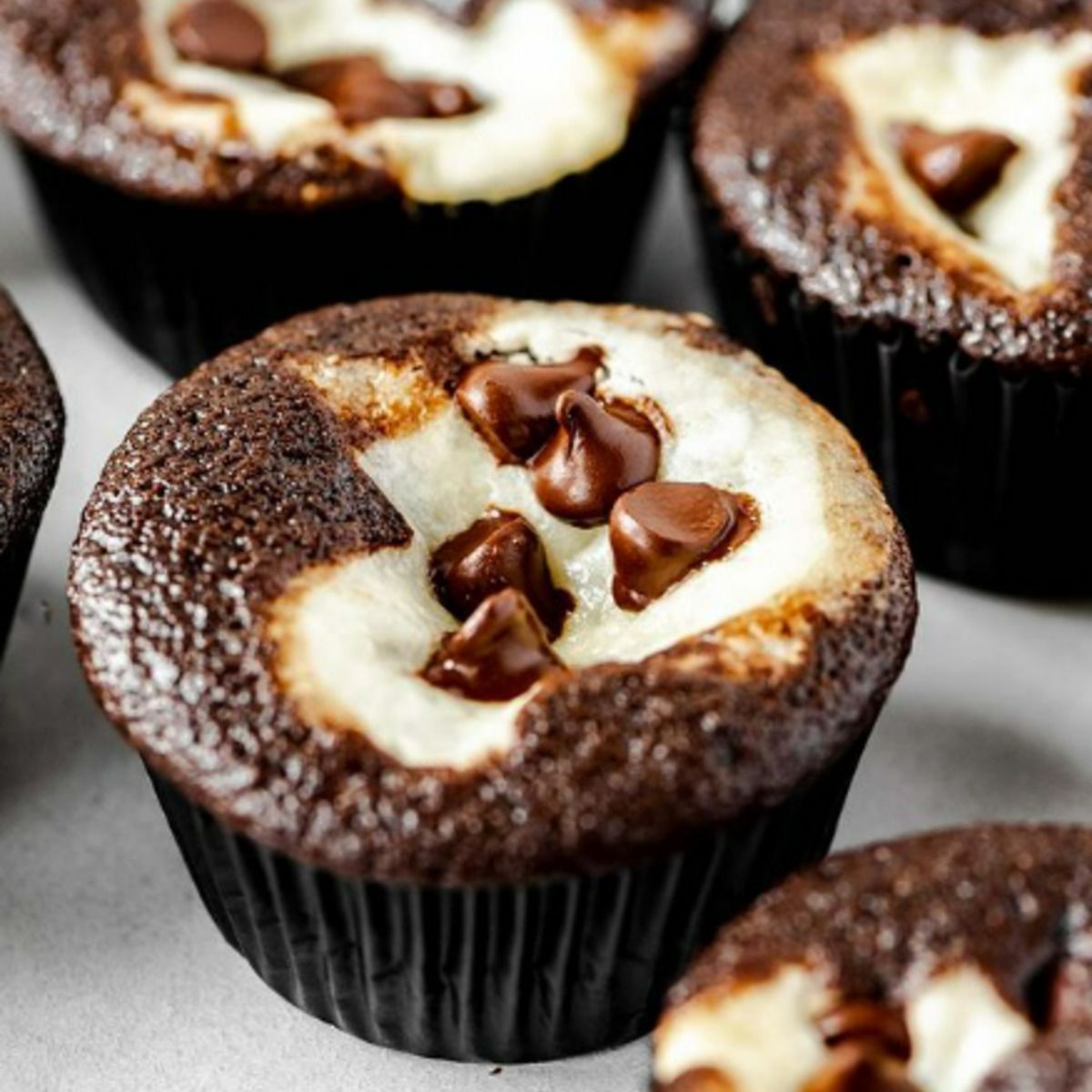 Black Bottom Cupcakes Recipe
How To Make Black Bottom Cupcakes
Want a dessert that's a little more fun and visual? Then cupcakes is the treat for you! Enjoy these cupcake recipes as a sweet dessert, or sneak them in as something to snack on when nobody's looking. You deserve it!
Ingredients
1 cup all-purpose flour
1/2 cup cocoa powder
1/2 tsp baking soda
1/4 tsp salt
1/2 cup granulated sugar
1/4 cup vegetable oil
1/2 cup buttermilk
1/2 tsp vanilla extract
4 oz cream cheese, softened
1/4 cup granulated sugar
1 egg
1/2 cup chocolate chips
Instructions
Preheat the oven to 350°F (175°C) and line a muffin tin with cupcake liners.

In a medium bowl, whisk together the flour, cocoa powder, baking soda, and salt.

In a separate bowl, mix together the sugar, oil, buttermilk, and vanilla extract.

Gradually add the dry ingredients to the wet ingredients, mixing until just combined.

In another bowl, beat together the cream cheese, sugar, and egg until smooth.

Fill the cupcake liners halfway with the chocolate batter, then spoon a dollop of the cream cheese mixture on top.

Sprinkle chocolate chips over the cream cheese filling.

Bake for 18-20 minutes, or until a toothpick inserted into the center comes out clean.

Allow the cupcakes to cool completely before serving.
Nutrition
Calories :

365kcal

Total Fat :

18g

Saturated Fat :

6g

Cholesterol :

80mg

Sodium :

332mg

Total Carbohydrates :

47g

Dietary Fiber :

3g

Sugar :

29g

Protein :

6g