Teriyaki Tofu Triangles are a vegan dish that is just as popular with meat-lovers. It's sweet, it's salty, and are great as a mid-afternoon snack. Often served with rice or noodles, it can also be served on a bed of stir-fried vegetables. 
A great way to start if you're experimenting with either Asian or vegan meals. In this recipe we will show you how to utilize some commonly used ingredients of Asian cuisine. Once you're familiar with these ingredients, you will feel more comfortable playing around with them in other dishes.
Additionally, attempting a vegan meal once it awhile can be good for you and the family. You might even be surprised at how much you enjoy it. This is an easy way to get some extra protein into your kids' diets. Try this at home and see how simple and easy they are to make, that even the young ones can lend a hand.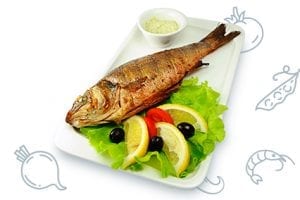 Tip: It's important to press the tofu to get rid of excess moisture, and to allow it to hold its shape.
How to Make Teriyaki Tofu Triangles
Teriyaki Tofu Triangles is a vegan dish that can satisfy meat-lovers' tastebuds. It's sweet, it's salty, and they are great as a mid-afternoon snack. Often served with rice or noodles, it can also be served on a bed of stir-fried vegetables. 
Ingredients
1

silken tofu

2

tbsp

soy sauce

reduced-sodium

1

tbsp

olive oil

1

tsp

sesame oil

1

tbsp

maple syrup

1

tsp

rice vinegar

½

tsp

ground ginger

½

tsp

hoisin sauce

1

tsp

salt and pepper
Instructions
In a medium mixing bowl, combine the teriyaki sauce ingredients. Set aside.

Press tofu. To do this, get a cutting board, two clean dishcloths (or paper towels), and a heavy object to use as a weight.

Cut the tofu into ½-inch thick pieces. Cut both pieces in half again, so they are ¼ -inch thick. Forming the shape of squares, slice each piece diagonally into four triangles. Transfer to a shallow pan and coat with sauce. Marinate for 10 to 15 minutes.

In a wide skillet over medium-high heat, cook the marinated tofu, turning the side frequently until they are nicely brown. Transfer on a serving platter, and top with some optional scallions.
Nutrition Facts
Calories:
244
kcal
|
Carbohydrates:
17
g
|
Protein:
4
g
|
Fat:
18
g
|
Saturated Fat:
3
g
|
Cholesterol:
1
mg
|
Sodium:
4371
mg
|
Potassium:
121
mg
|
Fiber:
1
g
|
Sugar:
13
g
|
Calcium:
22
mg
|
Iron:
1
mg
Commonly Asked Questions
Can I use other types of tofu?
You can use a firmer tofu for this recipe and skip the step where you press the tofu to remove excess moisture. Firmer tofu will hold its shape better but we prefer the texture that comes with silken tofu.

Can I add meat to this dish?
Absolutely, the best way to incorporate meat into this dish is to use a mince. We prefer pork or chicken with this particular recipe but you can use beef if you prefer!
I don't like maple syrup. Can I use other sweeteners?
Yes! You can substitute it with honey, granulated sugar, or even a simple syrup.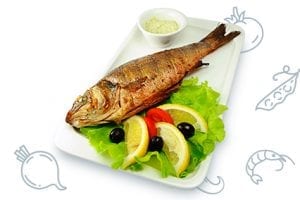 Conclusion
Vegan dishes are healthy and good for you. If you think a vegan diet is boring or tasteless, you're doing it wrong. There are tonnes of sauces and spices that you can use while keeping in line with a vegan diet.
Let us know some of your favourite vegan recipes in the comments below!