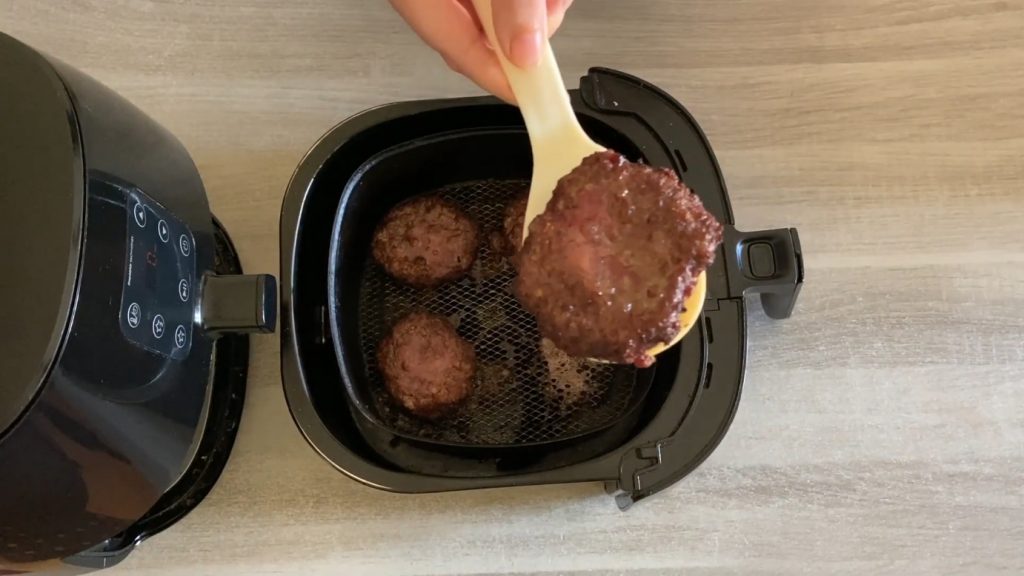 Frozen Burgers In Air Fryer Recipe
How To Make Frozen Burgers In Air Fryer
These frozen burgers in air fryer recipe proves that you can prepare this easy dish in a very simple, less fatty way in just 15 minutes.
Instructions
Place the frozen burger patties in the air fryer.

Cook the burgers for 15 minutes at 360 degrees F flipping once for even cooking. If topping the burger with cheese, add it 30 seconds or 1 minute before the end of the cooking time and cook until the cheese melts.

If cooking thinner patties, then cook for 10 minutes at 360 degrees F. The internal temperature of well done burger should register 160 degrees F.

Carefully remove the cooked burger from the air fryer basket and assemble on hamburger buns with other toppings of choice. Enjoy!