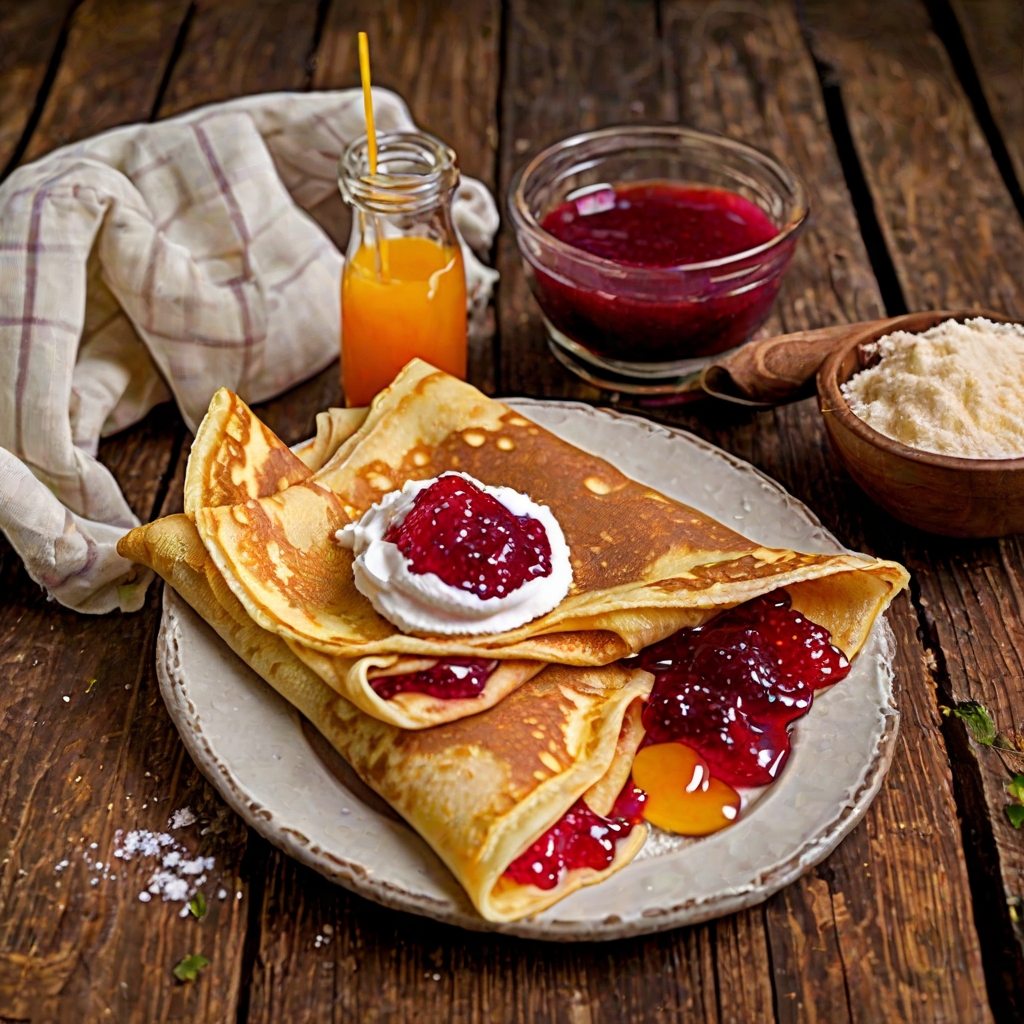 Coconut Flour Crepes with Sugar Free Jam Recipe
How To Make Coconut Flour Crepes with Sugar Free Jam Recipe
Crepes made with coconut flour and filled with sugar-free jam.
Ingredients
1/2 cup coconut flour
4 eggs
1/2 cup almond milk
1/4 cup coconut oil
2 tbsp maple syrup
1 tsp vanilla extract
1/4 tsp salt
Sugar-free jam, for filling
Instructions
In a large bowl, whisk together the coconut flour, eggs, almond milk, coconut oil, maple syrup, vanilla extract, and salt until smooth.

Heat a non-stick skillet over medium-high heat. Pour 1/4 cup of batter onto the skillet and spread it out into a thin layer.

Cook for 2-3 minutes until the edges start to crisp up, then flip and cook for an additional 1-2 minutes on the other side.

Repeat with the remaining batter, stacking the crepes on top of each other until ready to serve.

Fill each crepe with sugar-free jam or your desired filling and serve.
Nutrition
Calories :

276kcal

Total Fat :

21g

Saturated Fat :

14g

Cholesterol :

186mg

Sodium :

216mg

Total Carbohydrates :

12g

Dietary Fiber :

7g

Sugars :

2g

Protein :

9g