If you're planning a party and looking for a fun cocktail recipe that will make your summer parties the best ever? Firstly, jello shots recipe are so easy that anyone can learn to make them. Moreover, they are such a crowd-pleaser there's no way you can go wrong with these little treats. Although, jello shots are one of those treats most of us have gotten drunk over some time in our college days. In fact, party favor is perfect to double up for summer BBQ and pool parties!
Try out this yummy jello shot recipe, they are easy to make and you can adjust the alcohol level to suit your taste. You know what's the best part? You can make them a day ahead for easy serving! For more party drink recipes, try out our Sangria recipe. It's perfect for days when you are entertaining!
This strawberry jello shot recipe is the most simple recipe you will come across, and you don't have to stop there with customizing your jello shots recipe. You can use this recipe as an inspiration to transform your drinks into fun party favors the adults will surely love!
Strawberry Jello Shots Recipe Video
Strawberry Jello Shots Recipe
Ingredients
6

oz

water

6

oz

vodka

sugar

lemon slices

3

oz

strawberry jello
Instructions
In a large pot add 6 ounces of water and bring to a boil.

Add in 3 ounces of strawberry jello and stir gently, using a whisk.

Next, pour in 6 ounces of vodka. Stir mixture and remove from the heat.

Pour into shot glasses and chill for a few hours or until mixture is firm.

Remove the jello shots from the chiller.

Place a spoonful of sugar on a plate to line your rims with sugar.

Serve your strawberry jello shots and garnish with a lemon slice.

Enjoy with family and friends!
Commonly Asked Questions
Is it necessary for the jello shots to set for so many hours?
For the best result, it's recommended to refrigerate the strawberry jello shots for at least 3 to 4 hours.

How far ahead can you make jello shots?
If you are preparing for a big party ahead, you might want to make jello shots in advance. Jello shots can last for around 3 to 5 days in the refrigerator, so it's totally fine for you to start your party preparations a few days earlier!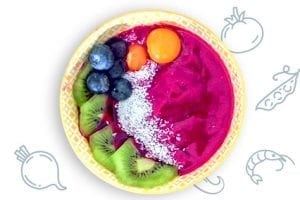 Conclusion
This party cocktail favorite is sure to be a hit with family and friends. You could also, customize your jello shots to suit the occasion. In fact, substitute vodka with champagne and some cranberry juice for a girl's only cocktail party. Make a sunrise tequila jello shot by opting for cherry flavored jello and mix it up with some tequila. It's great for a backyard Luau!