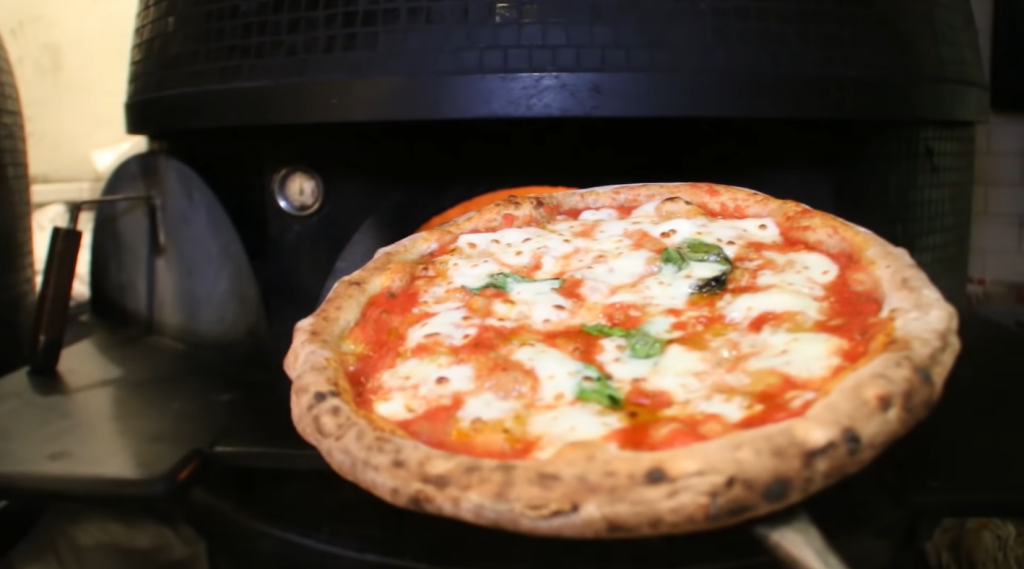 Homemade Whole Wheat Pizza Crust Recipe
How To Make Homemade Whole Wheat Pizza Crust
A whole wheat pizza crust that's as soft and chewy as any other! Whip up this healthier crust for your favorite pizzas with just a handful of ingredients.
Total:
2 hours 15 minutes
Ingredients
1

tsp

granulated sugar

1

tbsp

Red Star Platinum yeast

1½

cups

water,

(105 to 115 degrees F), warm

1

tbsp

olive oil

1

tbsp

honey

1

tsp

salt

3¼

cups

whole wheat flour,

spooned and leveled

olive oil,

for brushing crust
Instructions
In a large mixing bowl or the bowl of a stand mixer fitted with a hook attachment, combine the sugar, yeast, and warm water. Stir it around and let sit for 5 minutes or until the yeast is foamy and dissolved. *

Add the olive oil, honey, and salt. Mix by hand with a whisk or with the dough hook on low speed for 30 seconds.

Add 3 cups of whole wheat flour and mix with the dough hook on low speed or with a large rubber spatula until dough starts to come together.

Once mixed, knead for 5 minutes by hand on a lightly floured surface or with a dough hook on low-medium speed. After kneading, the dough should be smooth and elastic.

Shape the dough into a ball and place in a large mixing bowl that has been coated lightly with olive oil. Turn it over to coat all sides.

Cover tightly with plastic wrap and allow to rise in a warm environment of 75 to 80 degrees F for about 1 to 2 hours.

Punch the dough down to release the air. It will deflate.

Cut the dough into two. Roll each half into a ball and let rest in two separate bowls lightly covered with plastic wrap or aluminum foil for at least 20 minutes.

Preheat oven to 475 degrees F. Allow to heat for at least 30 full minutes.

Grease and dust 2 baking sheets or pizza pans with nonstick spray or with olive oil. Sprinkle with cornmeal or flour.

After 20 minutes, flatten each ball of dough one at a time on a lightly floured surface or directly onto the cornmeal lined pizza pan or baking sheet. 

Flatten into a 12-inch round circle, flattening and stretching the dough. If using a pizza stone, place the dough directly on baker's peels dusted with cornmeal.

Lift the edge of the dough up to create a lip around the edges. Transfer dough to the pizza pan, baking sheet, or pizza stone. Top with favorite toppings.

Bake for 15 minutes or until the crust is lightly browned.

Slice hot pizza and serve immediately. Enjoy!
Recipe Notes
*If the yeast doesn't dissolve, the yeast is dead. Start again with active yeast. 
Nutrition
Calories: 

207.61kcal

Fat: 

4.38g

Saturated Fat: 

0.65g

Monounsaturated Fat: 

2.43g

Polyunsaturated Fat: 

0.89g

Carbohydrates: 

38.39g

Fiber: 

5.63g

Sugar: 

2.88g

Protein: 

7.05g

Sodium: 

234.61mg

Calcium: 

18.69mg

Potassium: 

192.74mg

Iron: 

1.82mg

Vitamin C: 

0.02mg