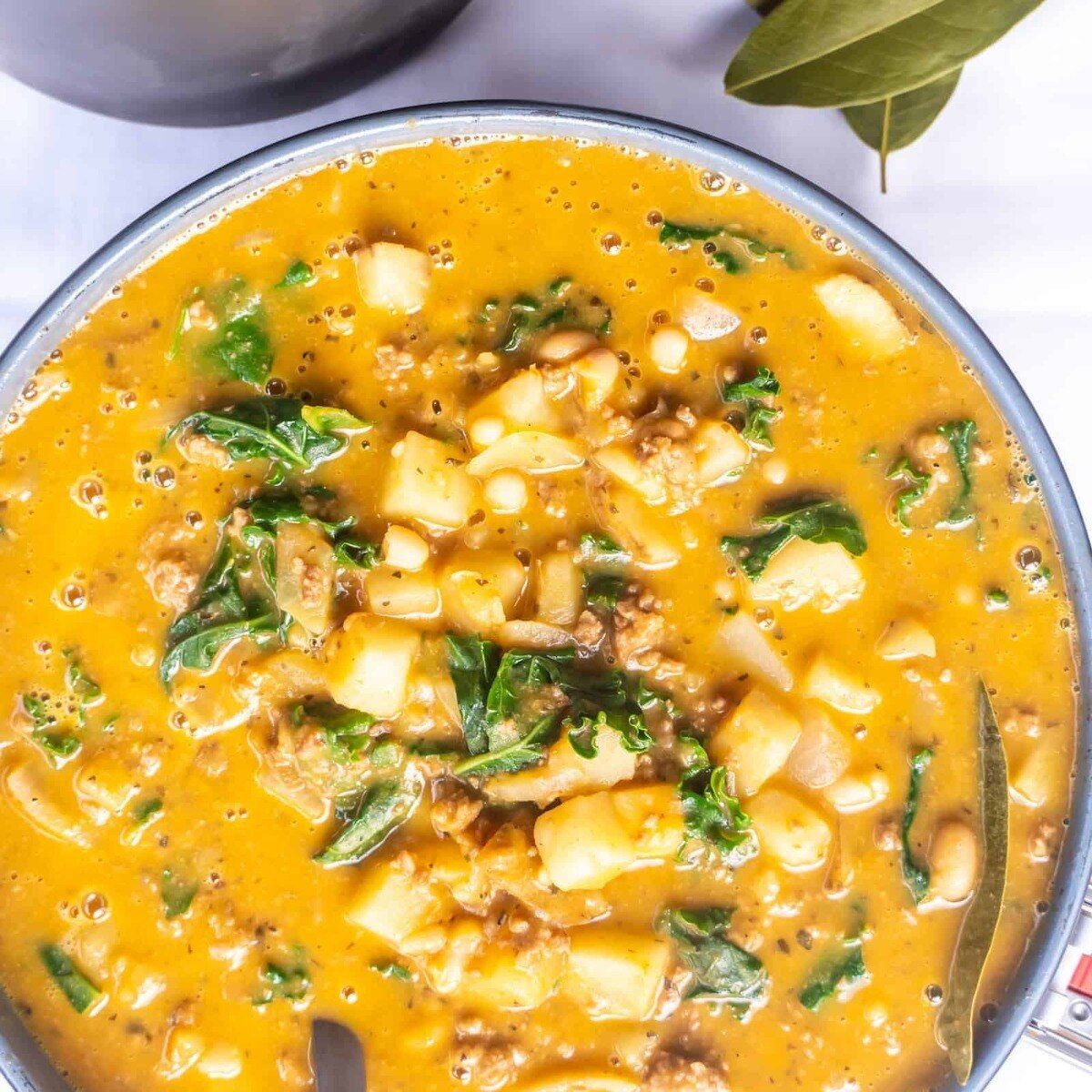 Pumpkin Stew Recipe
How To Make Pumpkin Stew Recipe
Once the cold season comes around again, our stew recipes will be your sure life-saver! Cook up a hearty stew if you want something warm and flavorful to combat the cold weather. Our comfortingly delicious stew recipes will make sure that you end up with a rich and tasty dish that can win over even the coldest of hearts.
Cooking:
1 hour 30 minutes
Ingredients
1 small pumpkin, peeled and diced
1 onion, chopped
2 cloves of garlic, minced
2 carrots, peeled and chopped
2 potatoes, peeled and diced
2 cups vegetable broth
1 cup coconut milk
1 tsp cumin
1 tsp paprika
Salt and pepper to taste
Fresh cilantro, for garnish
Instructions
In a large pot, heat some oil over medium heat. Add the onion and garlic and cook until softened.

Add the pumpkin, carrots, and potatoes to the pot and cook for a few minutes.

Pour in the vegetable broth and coconut milk. Stir in the cumin, paprika, salt, and pepper.

Bring the stew to a boil, then reduce the heat to low and let it simmer for 1 hour or until the vegetables are tender.

Serve the pumpkin stew hot, garnished with fresh cilantro.
Nutrition
Calories :

238kcal

Total Fat :

9g

Saturated Fat :

7g

Cholesterol :

0mg

Sodium :

450mg

Total Carbohydrates :

39g

Dietary Fiber :

7g

Sugar :

10g

Protein :

4g