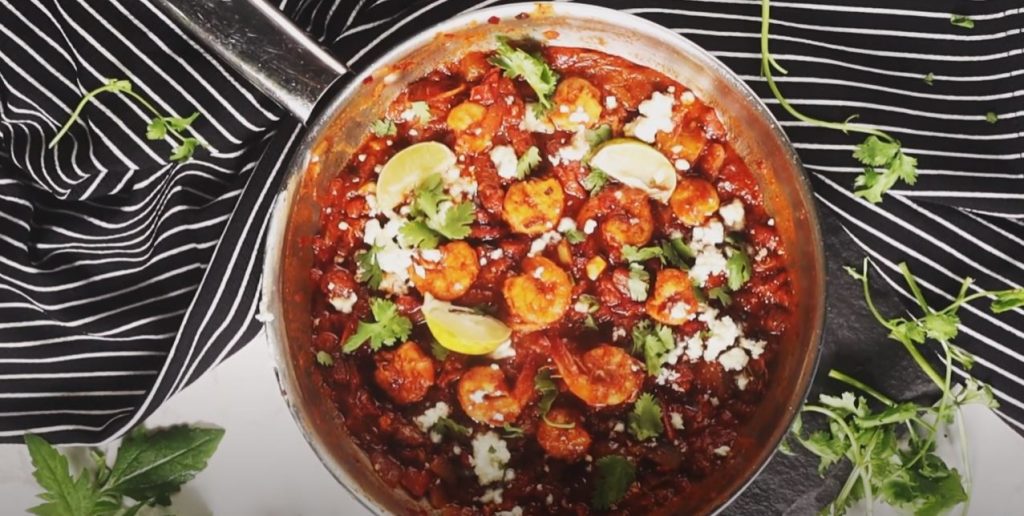 Greek Shrimp with Tomatoes and Feta Recipe
How To Make Greek Shrimp with Tomatoes and Feta
Simmered with tomatoes, honey, and oregano, this refreshing greek shrimp is topped with the lingering hints of mint and feta that's best paired with orzo.
Instructions
Heat olive oil in a large skillet over medium heat.
Add in onion and saute until tender, about 4 to 5 minutes. Add garlic and saute 30 seconds longer.
Pour in tomatoes, honey, parsley, oregano and red pepper flakes and season with salt and pepper to taste.
Bring to a simmer then reduce heat to medium-low and continue to simmer, stirring occasionally, until sauce has thickened slightly, about 5 minutes.
Toss in shrimp and submerge in sauce. Cover and cook until shrimp are cooked through, tossing once halfway through, about 6 to 7 minutes total.
Sprinkle with feta and mint. Serve warm with lemon wedges for spritzing and cooked orzo or crusty bread if desired.
Nutrition
Monounsaturated Fat: 

6.86g
Polyunsaturated Fat: 

1.42g
Topics: