How To Make Ribs In Air Fryer
Smothered in rich barbecue sauce, whip up a tender dish in this ribs in air fryer recipe for a healthier bite that's made with 4 ingredients.
Ingredients
2

lbs

pork back ribs

2

tsp

sea salt

2

tsp

black pepper

½

cup

BBQ sauce
Instructions
Cut ribs to fit the air fryer basket.

Season both sides of the ribs with salt and pepper.

Adjust air fryer temperature to 400 degrees F and set the timer for 20 minutes.

At the 10-minute mark, use tongs to flip ribs over in the air fryer basket. Place the basket back in the air fryer for the remaining minutes. When done, ribs should have an internal temperature of at least 190 degrees F.

When the timer goes off, brush ribs with BBQ sauce, place them back in the fryer for 5 more minutes.

Serve warm with additional BBQ sauce, if desired. Enjoy!
Topics:
Related Recipes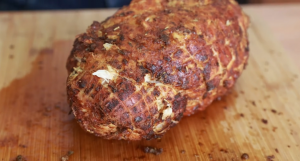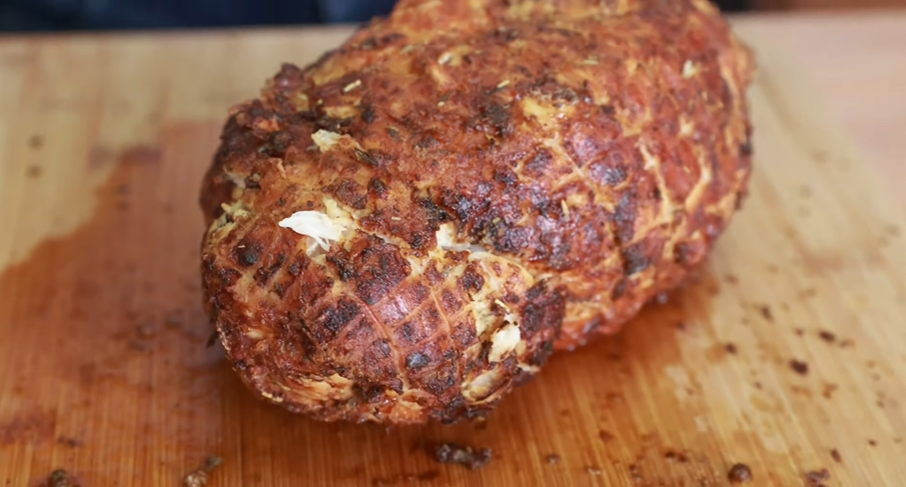 Air Fryer
Air Fryer Turkey Breast Recipe
Cook up a serving of flavorful turkey breast using your air fryer! It's seasoned with simple spices, and tastes as juicy as the deep fried version.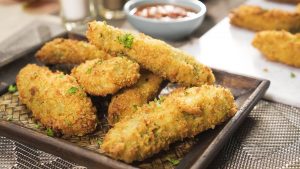 Fried
This easy fried pickles recipe makes the crispiest pickles with a breading made with yogurt, rice flour, and Japanese breadcrumbs. It's best served with a fried pickle dip!