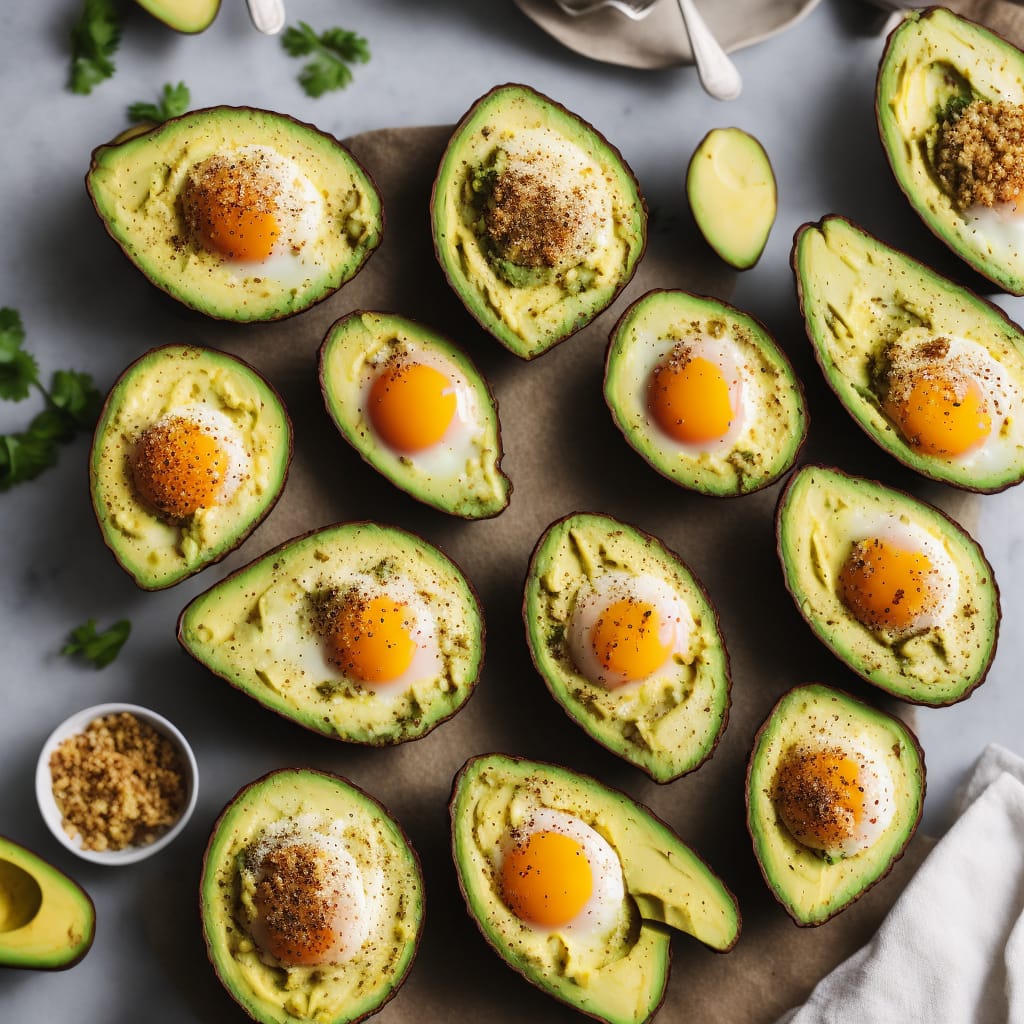 Paleo Baked Eggs in Avocado Recipe
How To Make Paleo Baked Eggs in Avocado Recipe
Ingredients
2 ripe avocados
4 eggs
Salt and pepper to taste
Instructions
Preheat the oven to 425°F (220°C).

Cut the avocados in half and remove the pits. Scoop out a little bit of the avocado flesh to create a larger cavity for the egg.

Place the avocado halves in a baking dish or on a baking sheet.

Crack an egg into each avocado half, making sure it fits snugly within the pit cavity.

Sprinkle salt and pepper on top of each egg.

Bake in the preheated oven for about 12-15 minutes, or until the eggs are cooked to your desired doneness.

Remove from the oven and let cool for a few minutes before serving.

Enjoy these Paleo Baked Eggs in Avocado with a sprinkle of additional salt and pepper, if desired.
Nutrition
Calories :

160kcal

Total Fat :

12g

Saturated Fat :

2.5g

Cholesterol :

185mg

Sodium :

40mg

Total Carbohydrates :

7g

Dietary Fiber :

5g

Sugar :

0g

Protein :

8g