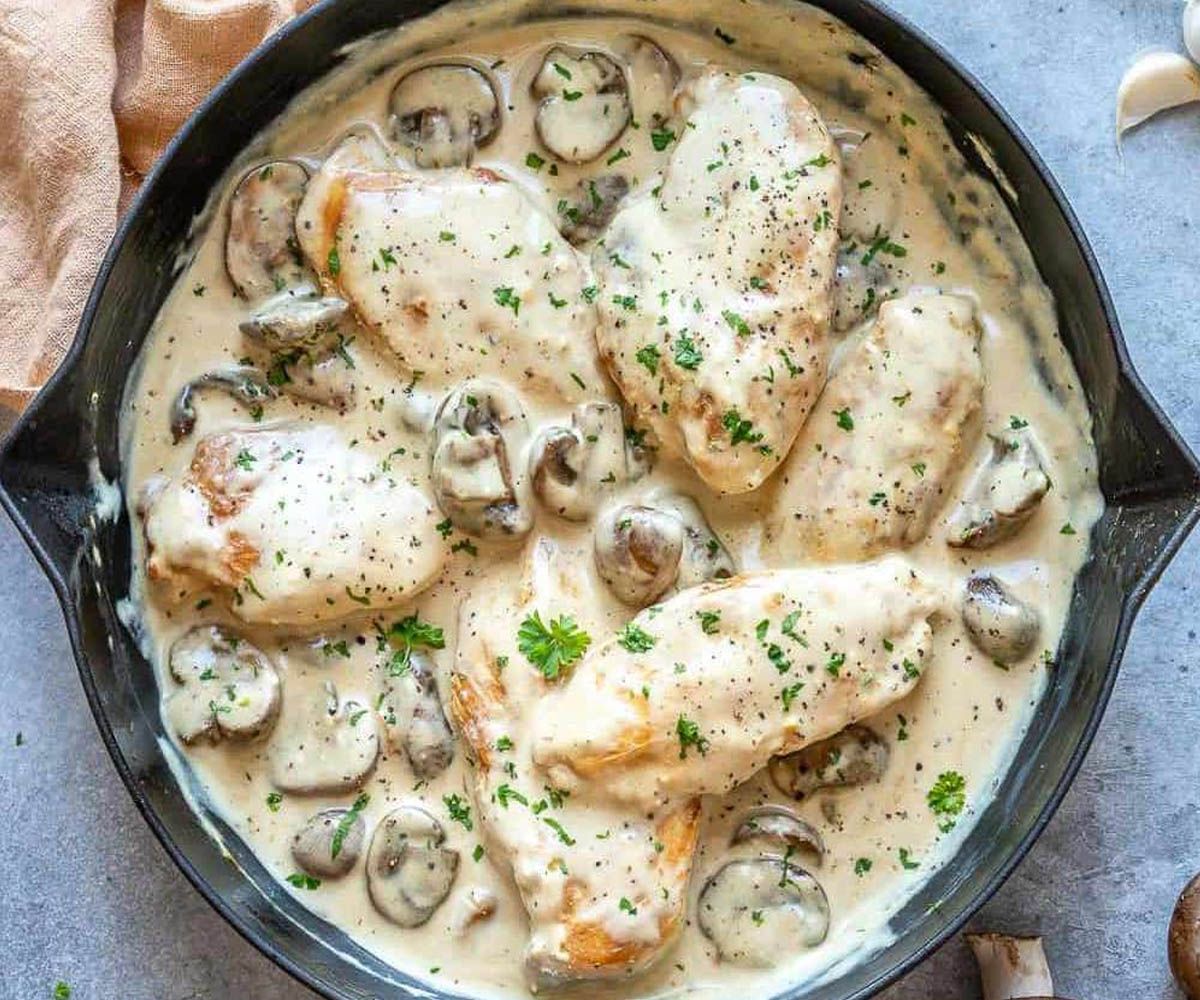 Romantic Chicken with Artichokes and Mushrooms Recipe
How To Make Romantic Chicken with Artichokes and Mushrooms
Ingredients
4 chicken breasts
1 can of artichoke hearts, drained and quartered
8 oz mushrooms, sliced
2 cloves of garlic, minced
1 onion, sliced
1/2 cup chicken broth
1/2 cup white wine
2 tbsp olive oil
Salt and pepper to taste
Fresh parsley for garnish
Instructions
Season the chicken breasts with salt and pepper on both sides.

Heat olive oil in a large skillet over medium heat. Add the chicken breasts and cook until browned, about 4 minutes per side. Remove from the skillet and set aside.

In the same skillet, add the onions and garlic. Cook until softened, about 3 minutes.

Add the mushrooms and cook until they release their liquid and start to brown, about 5 minutes.

Add the artichoke hearts, chicken broth, and white wine to the skillet. Bring to a boil, then reduce heat and let simmer for 5 minutes.

Return the chicken breasts to the skillet and spoon the sauce over them. Cover and cook for an additional 10 minutes, or until the chicken is cooked through.

Serve the chicken with the artichoke and mushroom sauce on top. Garnish with fresh parsley.
Nutrition
Calories :

310kcal

Total Fat :

12g

Saturated Fat :

2g

Cholesterol :

100mg

Sodium :

490mg

Total Carbohydrates :

10g

Dietary Fiber :

3g

Sugar :

3g

Protein :

35g