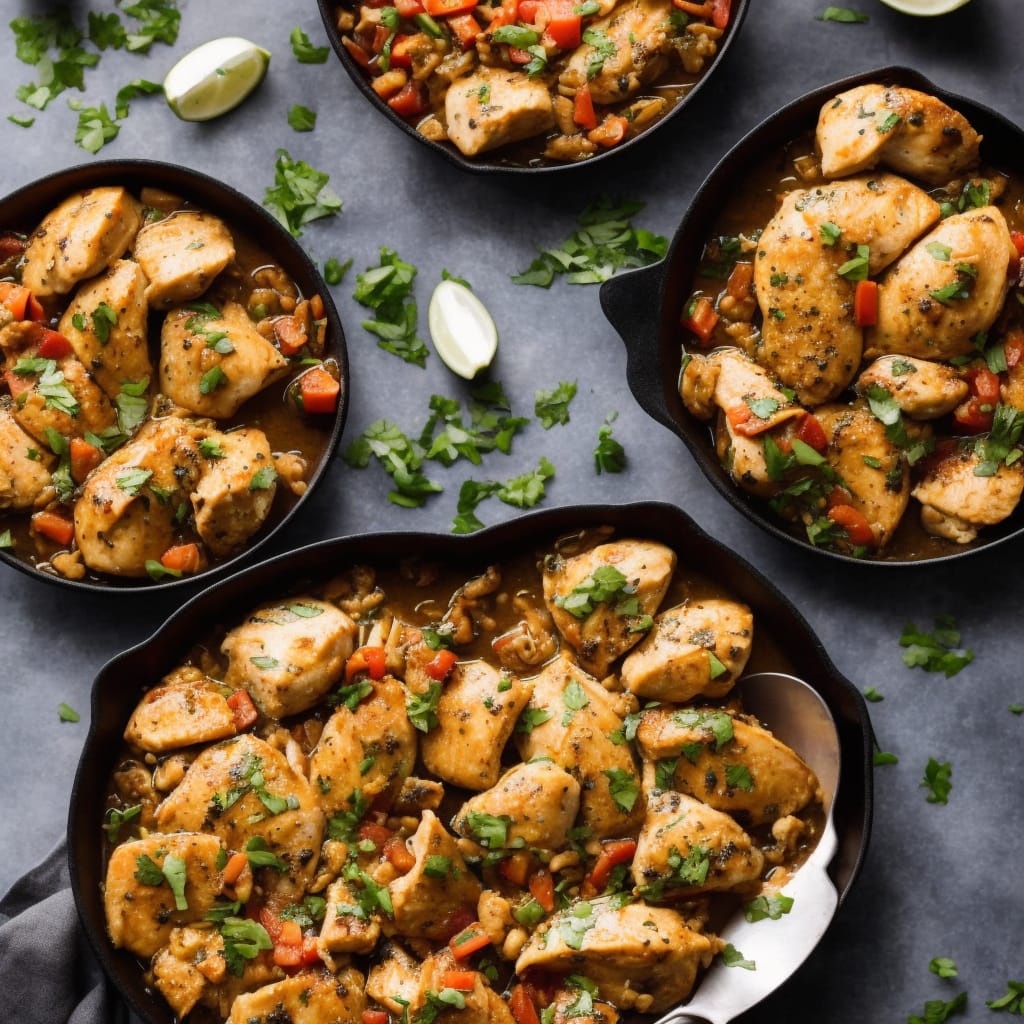 Garlic Tuscan Chicken Recipe
How To Make Garlic Tuscan Chicken Recipe
Ingredients
4 boneless, skinless chicken breasts
4 cloves of garlic, minced
1 cup cherry tomatoes, halved
1 cup spinach leaves
1/2 cup heavy cream
1/4 cup grated Parmesan cheese
2 tablespoons olive oil
Salt and black pepper to taste
Fresh basil leaves for garnish
Instructions
Season the chicken breasts with salt and black pepper on both sides.

In a large skillet, heat the olive oil over medium heat. Add the chicken breasts and cook for about 6-8 minutes per side, or until they are cooked through and golden brown. Remove the chicken from the skillet and set aside.

In the same skillet, add the minced garlic and sauté for about 1 minute until fragrant.

Add the cherry tomatoes and cook for another 2-3 minutes until they begin to soften.

Stir in the spinach leaves and cook until wilted.

Pour in the heavy cream and sprinkle in the grated Parmesan cheese. Stir well to combine and let the sauce simmer for 2-3 minutes until it thickens slightly.

Return the cooked chicken breasts to the skillet and coat them with the creamy sauce. Cook for an additional 2-3 minutes, allowing the flavors to meld together.

Remove from heat and garnish with fresh basil leaves. Serve hot.
Nutrition
Calories :

315kcal

Total Fat :

19g

Saturated Fat :

8g

Cholesterol :

124mg

Sodium :

396mg

Total Carbohydrates :

5g

Dietary Fiber :

1g

Sugar :

1g

Protein :

30g