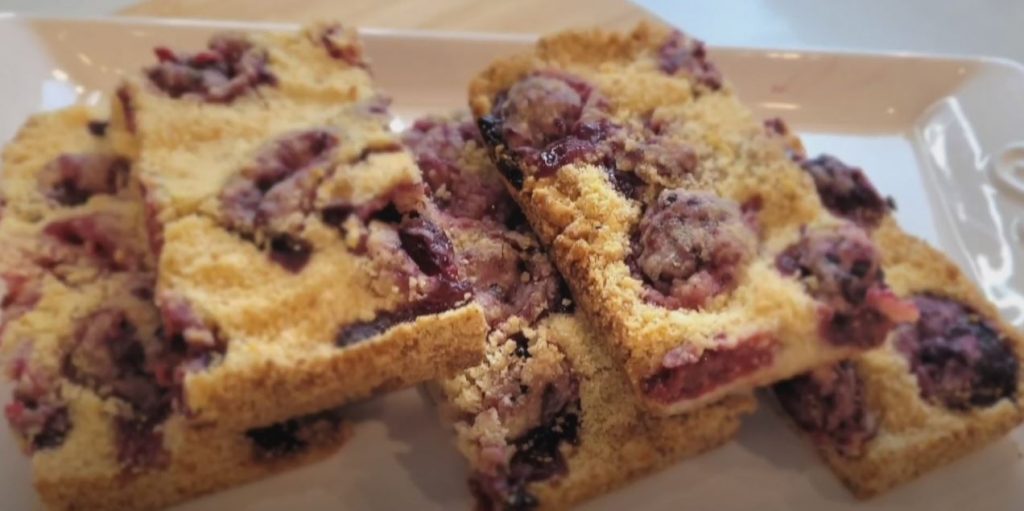 Blackberry Crumb Bars Recipe
How To Make Blackberry Crumb Bars
Whip up a sweet summer dessert with these blackberry crumb bars! They're filled with fresh berries and baked with a golden crumble for crust to top.
Instructions
Preheat the oven to 375 degrees F and spray an 8×8-inch pan with baking spray.
Add the flour, sugar, brown sugar, baking powder, salt, butter, and egg to a food processor, then pulse until a crumbly dough starts coming together.
Add half the dough to the baking pan and press down in an even layer gently.
In a large bowl, mix the blackberries, lemon juice, ¼ cup sugar, and cornstarch.
Pour the mixture over the crust. Crumble the remaining flour mixture over the top of the blackberries.
Bake for 40 to 45 minutes until golden brown.
Serve and enjoy!
Nutrition
Monounsaturated Fat: 

1.74g
Polyunsaturated Fat: 

0.38g