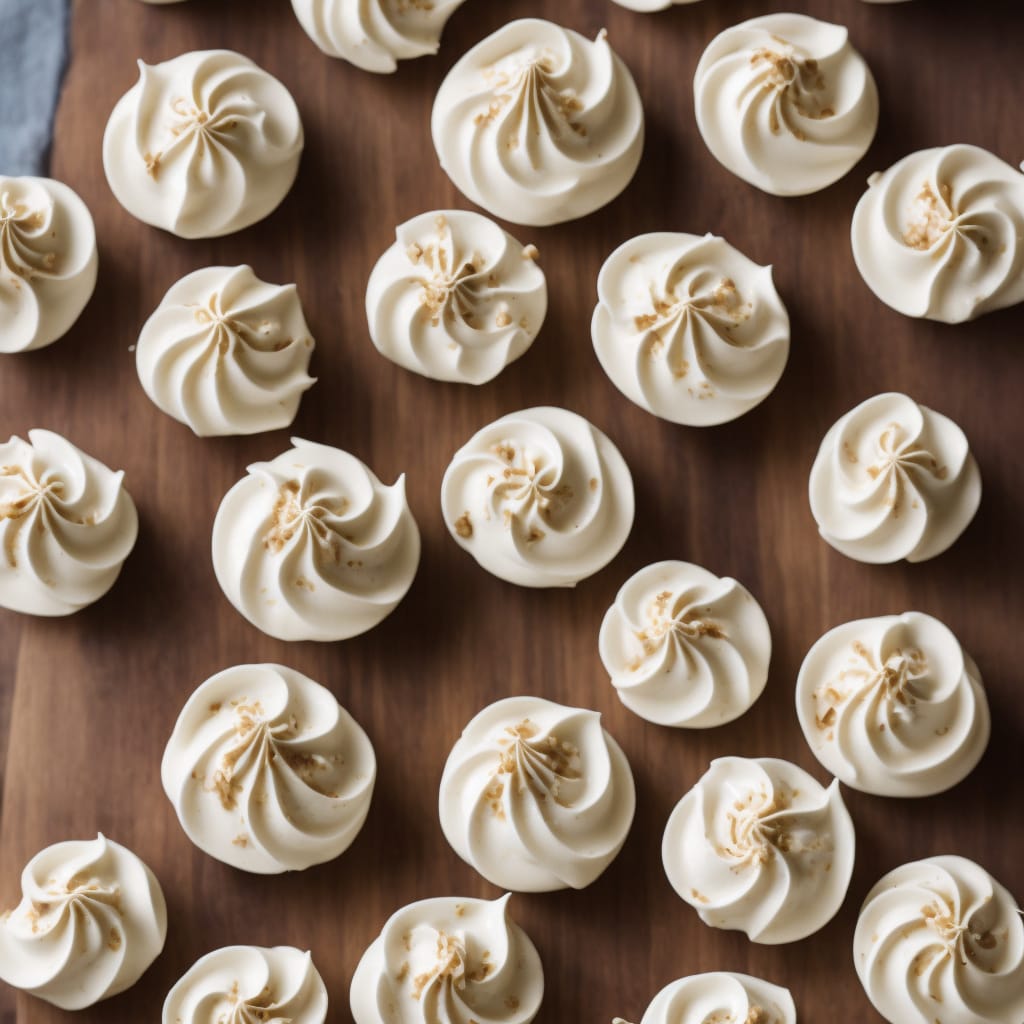 Cardamom Meringue Nests Recipe
How To Make Cardamom Meringue Nests
French cuisine offers some of the most decadent sweet treats that you could possibly have. Fortunately, you don't have to travel to Europe or to your nearby bakeshop to try them for yourself. With these French dessert recipes, you can treat your sweet tooth to a homemade rendition of last course classics. What could be more satisfying than sprinkling your personal touch onto your favorite desserts? Feel free to explore your options below and get started!
Ingredients
2 egg whites
1/2 cup granulated sugar
1/2 teaspoon ground cardamom
1/2 teaspoon vanilla extract
1/4 teaspoon cream of tartar
1 cup whipped cream
Fresh berries, for garnish
Instructions
Preheat oven to 200°F (95°C) and line a baking sheet with parchment paper.

In a clean bowl, beat the egg whites on medium speed until foamy.

Add cream of tartar and continue beating until soft peaks form.

Gradually add sugar, a tablespoon at a time, while beating on high speed until stiff peaks form.

Gently fold in ground cardamom and vanilla extract.

Spoon meringue onto the prepared baking sheet, shaping them into nests with the back of a spoon.

Bake for 90 minutes or until the meringue is crisp and dry.

Turn off the oven and leave the meringue nests inside to cool completely.

Once cooled, remove the meringue nests from the baking sheet.

Fill each nest with whipped cream and top with fresh berries.

Serve immediately and enjoy!
Nutrition
Calories :

150kcal

Total Fat :

6g

Saturated Fat :

3.5g

Cholesterol :

10mg

Sodium :

40mg

Total Carbohydrates :

22g

Dietary Fiber :

0g

Sugar :

21g

Protein :

2g