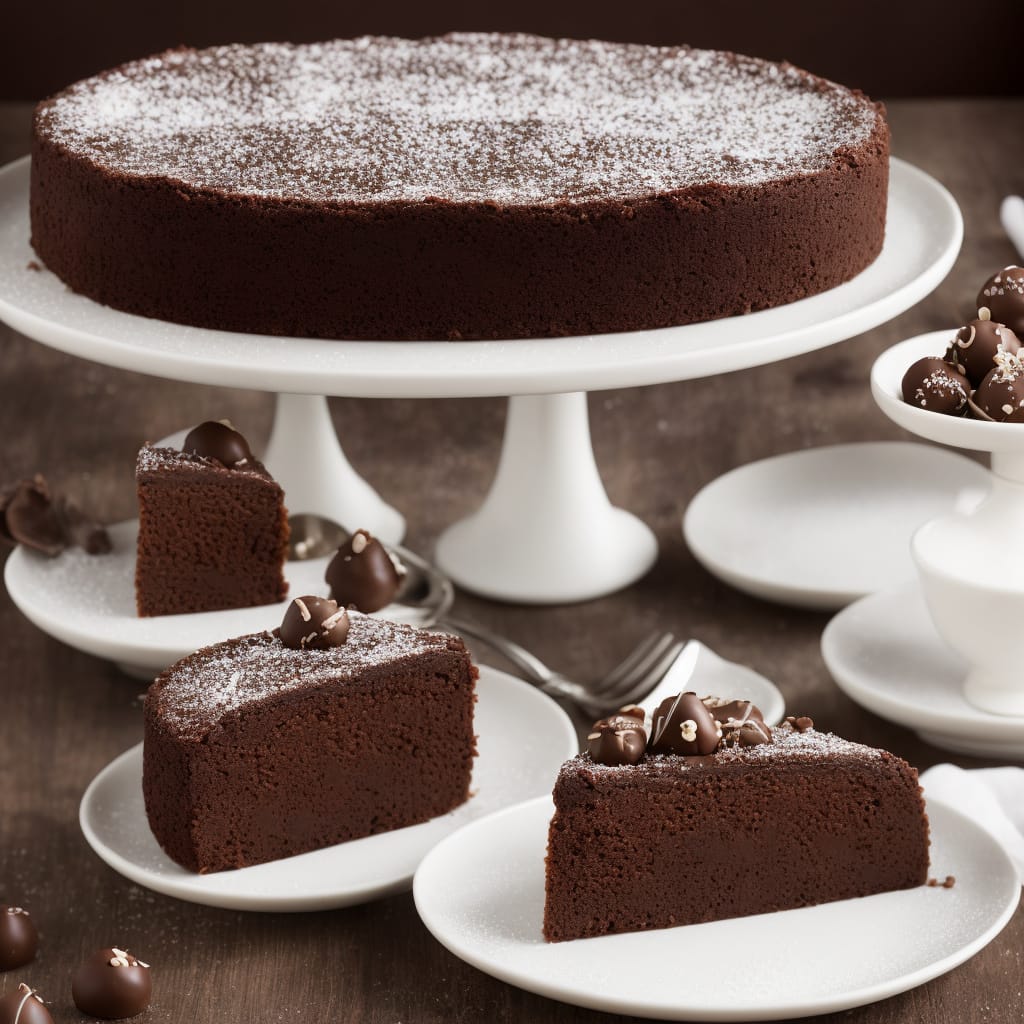 Chocolate & Chestnut Truffle Torte Recipe
How To Make Chocolate & Chestnut Truffle Torte
Chocolate is one of the classic and most popular desserts in the world. Delectable, gooey chocolate is the perfect go-to for those with a sweet tooth! And with our chocolate recipes, you won't have trouble finding the right chocolate dish to satisfy your cravings.
Ingredients
200g dark chocolate
200g cooked chestnuts
150g unsalted butter, melted
100g caster sugar
3 large eggs
1 tsp vanilla extract
50g cocoa powder
Whipped cream and chocolate shavings, for garnish (optional)
Instructions
Preheat the oven to 180°C (350°F). Grease and line a 20cm (8 inch) round cake tin.

Melt the dark chocolate in a heatproof bowl set over a pan of simmering water. Stir until smooth, then remove from the heat and set aside to cool slightly.

In a food processor, blend the cooked chestnuts until smooth.

In a large mixing bowl, combine the melted butter, sugar, eggs, and vanilla extract. Mix well until smooth and creamy.

Gradually add the melted chocolate and chestnut puree to the mixture, stirring until well combined.

Sift in the cocoa powder and gently fold it into the batter until fully incorporated.

Pour the batter into the prepared cake tin and smooth the top with a spatula.

Bake in the preheated oven for 40 minutes, or until the torte is set around the edges but still slightly soft in the center.

Remove from the oven and allow to cool in the tin for 10 minutes before transferring to a wire rack to cool completely.

Once cooled, garnish with whipped cream and chocolate shavings, if desired.

Slice and serve the chocolate & chestnut truffle torte.
Nutrition
Calories :

560kcal

Total Fat :

38g

Saturated Fat :

22g

Cholesterol :

176mg

Sodium :

46mg

Total Carbohydrates :

56g

Dietary Fiber :

8g

Sugars :

32g

Protein :

9g