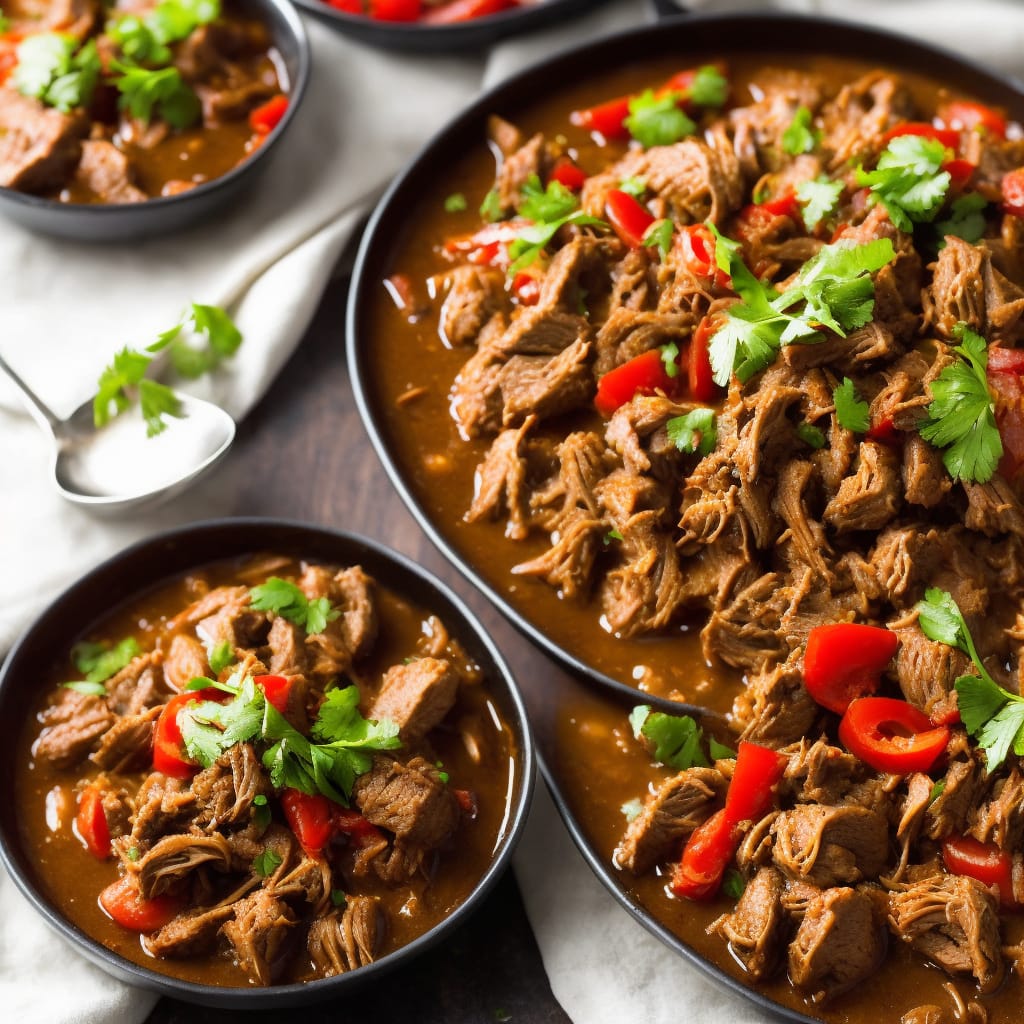 Ropa Vieja (Cuban Beef) Recipe
How To Make Ropa Vieja (Cuban Beef)
Beef chuck gets a bad reputation for being one of the chewier parts of a cattle. After all, it's taken from one of the more muscular parts of the animal: around the neck and shoulder blade. What a lot of people might not know is that this shouldn't be a problem at all! As long as you know how to handle this flavorful piece of meat correctly, you can enjoy everything that it has to offer. But of course, it also helps to have the right recipe for the job. Find the best one in this collection of beef chuck recipes!
Total:
4 hours 20 minutes
Ingredients
2 lbs flank steak
1 onion, thinly sliced
1 green bell pepper, thinly sliced
1 red bell pepper, thinly sliced
3 cloves of garlic, minced
1 can (14.5 oz) diced tomatoes, undrained
1 cup beef broth
2 tsp cumin
2 tsp paprika
1 tsp dried oregano
Salt and pepper to taste
2 tbsp olive oil
Fresh cilantro, for garnish
Instructions
Season the flank steak with salt, pepper, cumin, paprika, and dried oregano.

In a large skillet, heat the olive oil over medium-high heat. Add the flank steak and sear on all sides until browned, about 4-5 minutes per side.

Transfer the flank steak to a slow cooker. Add the onion, bell peppers, garlic, diced tomatoes, and beef broth.

Cover the slow cooker and cook on low for 4-6 hours or on high for 2-3 hours, until the beef is tender and easily shreds.

Remove the flank steak from the slow cooker and shred it using two forks.

Return the shredded beef to the slow cooker and mix well with the sauce and vegetables.

Serve the Ropa Vieja hot, garnished with fresh cilantro. Pair it with rice and black beans for a complete meal.
Nutrition
Calories :

445kcal

Total Fat :

23g

Saturated Fat :

7g

Cholesterol :

103mg

Sodium :

941mg

Total Carbohydrates :

14g

Dietary Fiber :

3g

Sugar :

7g

Protein :

44g