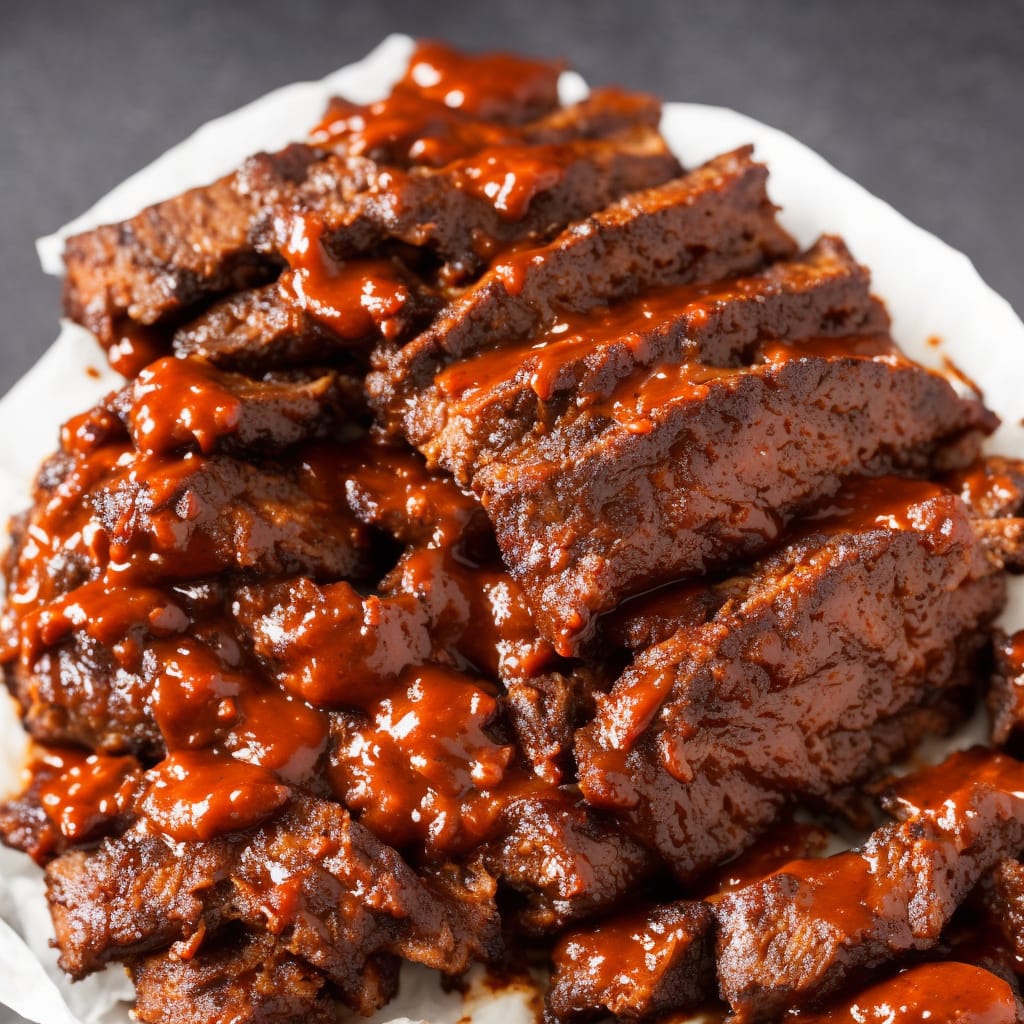 Brisket with BBQ Sauce Recipe
How To Make Brisket with BBQ Sauce
Beef chuck gets a bad reputation for being one of the chewier parts of a cattle. After all, it's taken from one of the more muscular parts of the animal: around the neck and shoulder blade. What a lot of people might not know is that this shouldn't be a problem at all! As long as you know how to handle this flavorful piece of meat correctly, you can enjoy everything that it has to offer. But of course, it also helps to have the right recipe for the job. Find the best one in this collection of beef chuck recipes!
Total:
6 hours and 10 minutes
Ingredients
1 (4-5 lb) brisket
1 tbsp salt
1 tbsp pepper
1 tbsp garlic powder
1 tbsp onion powder
1 cup BBQ sauce
1/2 cup beef broth
Instructions
Preheat the oven to 275°F (135°C).

Season the brisket with salt, pepper, garlic powder, and onion powder, ensuring it is evenly coated.

In a large skillet over medium-high heat, sear the brisket on both sides until browned.

Transfer the brisket to a roasting pan and pour the BBQ sauce and beef broth over it.

Cover the roasting pan with foil and cook in the preheated oven for 4-5 hours, or until the brisket is tender and easily pulls apart with a fork.

Remove the foil and brush the brisket with more BBQ sauce. Increase the oven temperature to 350°F (175°C) and cook for an additional 30 minutes, or until the sauce has caramelized.

Let the brisket rest for 10-15 minutes before slicing against the grain.

Serve the brisket with additional BBQ sauce on the side.
Nutrition
Calories :

400kcal

Total Fat :

15g

Saturated Fat :

6g

Cholesterol :

123mg

Sodium :

1310mg

Total Carbohydrates :

15g

Dietary Fiber :

1g

Sugar :

11g

Protein :

50g