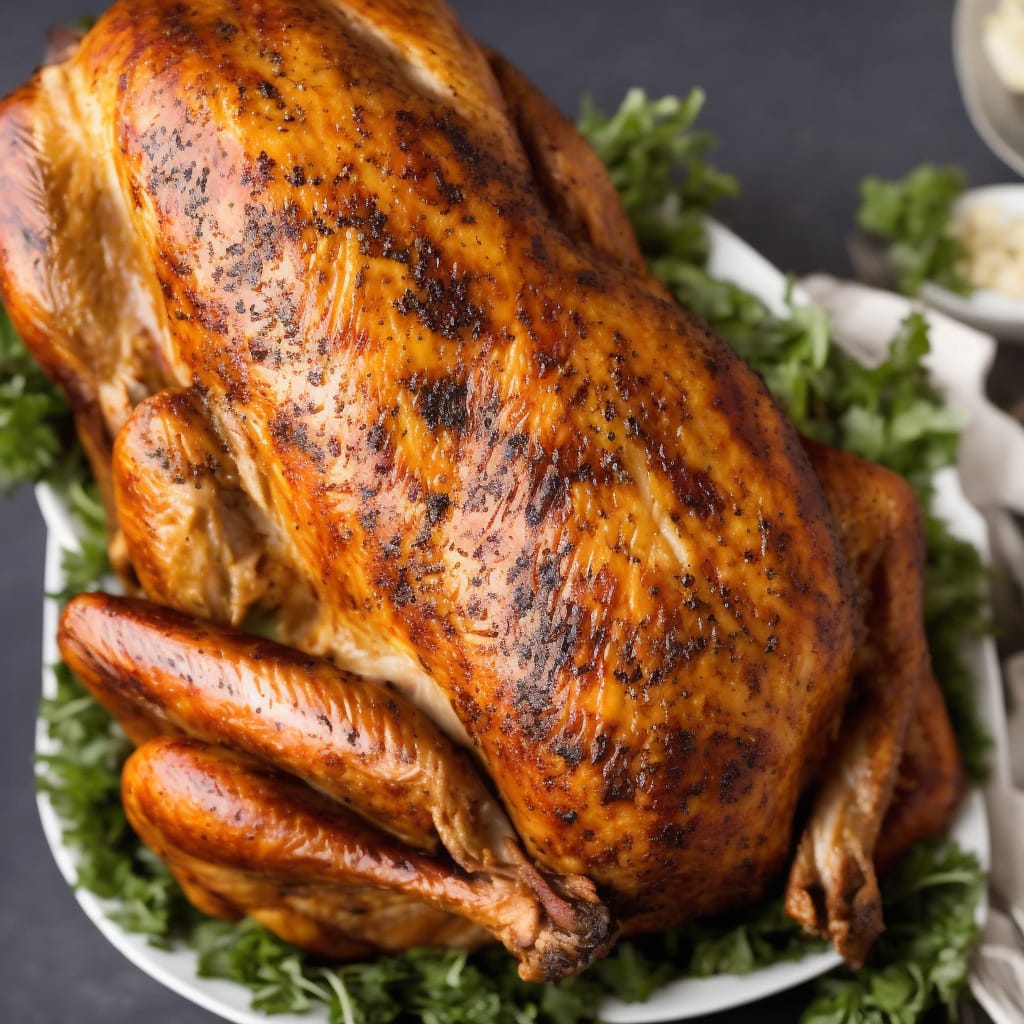 Easy Thanksgiving Turkey Recipe
How To Make Easy Thanksgiving Turkey Recipe
Look forward to Thanksgiving not just for the fun, but the food too! Lessen the stress of cooking holiday meals with these easy and fuss-free Thanksgiving recipes. Have classic Turkey dishes and new additions as well. More quality dishes, more quality time.
Total:
3 hours 30 minutes
Ingredients
1 (12-pound) turkey
1/2 cup butter, softened
2 teaspoons salt
1 teaspoon black pepper
1 teaspoon dried thyme
1 teaspoon dried rosemary
1 teaspoon dried sage
1 onion, quartered
3 cloves garlic, minced
1 cup chicken broth
Instructions
Preheat the oven to 325°F (165°C).

Rinse the turkey and pat dry with paper towels.

In a small bowl, mix together the softened butter, salt, pepper, thyme, rosemary, and sage.

Rub the butter mixture all over the turkey, including under the skin.

Place the quartered onion and minced garlic inside the turkey cavity.

Place the turkey on a rack in a roasting pan.

Pour the chicken broth into the bottom of the pan.

Cover the turkey loosely with aluminum foil.

Roast the turkey in the preheated oven for about 2 hours.

Remove the foil and roast for an additional 1 hour or until the internal temperature reaches 165°F (74°C).

Remove the turkey from the oven and let it rest for 20 minutes before carving.
Nutrition
Calories :

490kcal

Total Fat :

23g

Saturated Fat :

10g

Cholesterol :

255mg

Sodium :

1087mg

Total Carbohydrates :

3g

Dietary Fiber :

1g

Sugar :

1g

Protein :

66g